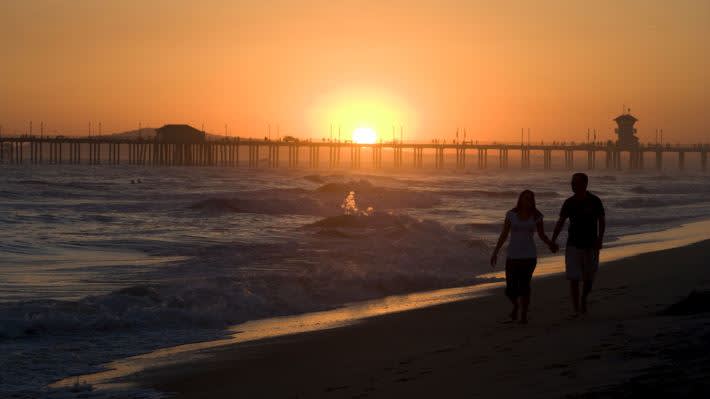 Huntington Beach will be offering two hours of free parking on Valentine's Day in the parking structure at Third Street and Walnut Avenue, but there's a catch. Residents and visitors will have to spend a minimum of $10 at any of the businesses on Main or Fifth streets in the downtown area in order to receive the parking voucher. A delicious dinner or Valentine's Day gift will surely cover this cost. The passes will be good only from 9 a.m. to 8 p.m. Valentine's Day and must be presented to the attendant upon checkout.
Hyatt Romance Package
Take the time to reconnect and enjoy time for just the two of you during your stay at Hyatt Regency Huntington Beach Resort & Spa. They'll provide an unforgettable setting and all the romantic touches such as chocolate covered strawberries and a bottle of sparkling wine upon arrival. With the two night romance package you will also be given full breakfast for two adults each morning as well as valet parking. While you're there, enjoy the decadent Chocolate and Roses facial from Pacific Waters Spa. Amenities during your spa visit will include complimentary valet, saltwater jacuzzi, steam, sauna, fully stocked vanities, showers, relaxation rooms with patio, and access to the resort's outdoor heated pools.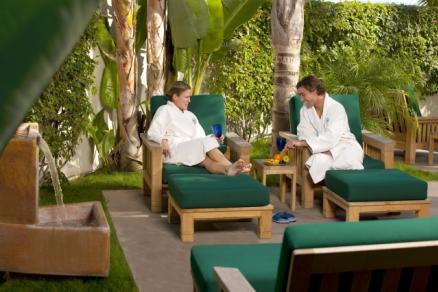 Valentine's diners have two options at the Waterfront Beach Resort, a Hilton Hotel. For $42, you can enjoy the delicious Valentine's Dinner Buffet at Shades restaurant. This buffet includes a glass of Veuve Clicquot champagne, salad, basil roasted prime strip loin, and grilled swordfish among other options. The Shades 4-Course Valentine's Date Night dinner includes live entertainment, dancing and a delicious dinner consisting of marinated ahi tuna panzanella salad and pan seared dover sole. For reservations call 714.845.8444
Nothing is more romantic than a bonfire at the beach, picnic blanket spread out on the sand a picnic basket from home with little bites and nibbles. Bundled up together, the sound of the crashing ocean combined with the crackling warmth of the fire presents one of the most romantic of evenings. Fire Pits are placed from Huntington State Beach through Bolsa Chica State Beach and are first come first serve.
Make sure to bring wood, blankets, and whatever snacks you prefer (we recommend the classic s'more!).
Join Sunset Gondola for a gondola cruise on the most romantic day of the year. The gondola has been the best date for 1000 years, come see why! A one hour gondola ride for two costs $110.00 and includes authentic Italian music sung by your professional gondolier. Make sure to add a bottle of wine!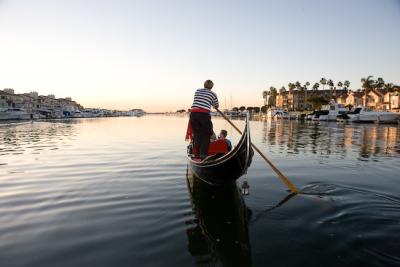 Join the Huntington State Beach Lifeguard Association in a special event from 5 pm - 9 pm at the Bolsa Chica State Beach Lifeguard Headquarters. Enjoy a night out on the town while certified lifeguards and educators keep your kids entertained with crafts, pizza, games, s'mores and a movie! This event is for children ages 5 - 13. The cost is $25 for the first child and $5 for each additional child. All proceeds benefit the Huntington State Beach Lifeguard Association. If you would love for your child to participate, please RSVP to mlaunius@statelifeguards.com by 2/18.
Join No Ka Oi on Main Street in Huntington Beach for a delicious lunch or dinner on Valentine's Day. For $30 each, you and your special someone will receive a salad or soup, your choice of entrée, dessert, and a glass of wine. Entrée choices include filet for lovers, men love this steak, the best way pasta, and irresistible monkfish. Finish it off with creamy Red Velvet Cheesecake topped with chocolate sauce, whipped cream, and fresh berries. The full menu will also be available.