In addition to surf shops and 10 miles of beautiful coastline, a walk around Huntington Beach wouldn't be complete without seeing a yogi or two sprawled out with their yoga mat on the beach. Walking, surfing and skating are all great ways to stay fit, but yoga is a fun alternative that can transform your body and relax your mind. Whether you like yoga on the beach or in a studio, there's plenty of options to find your zen in Huntington Beach!
301 Main St, Ste 109
(714) 960-9740
Located on Main Street and just three blocks from the pier, this studio is home to busy professionals, surfers, tourists, and students alike. Forgot your yoga mat? No problem! Their studio gallery offers everything from yoga apparel to yoga mats so you never have to worry about forgetting your yoga gear again. Want to try yoga for the first time? Their new student special for locals only offers two weeks of unlimited yoga for $25. Visiting Huntington Beach for a week or two? YogaWorks also offers one and two week visitor passes for $50 and $80 respectively.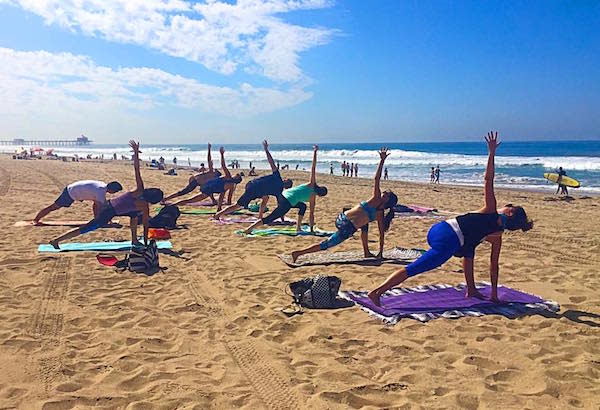 Tower 18 Huntington City Beach
(714) 906-1722
Looking to get out of the yoga studio? Then it's time to hit the beach! Angel Montague is a certified yoga instructor who hosts Sunset Saturdays Yoga on the Beach at 4:15 p.m. nearly every Saturday. Her classes benefit all levels and are perfect for locals and tourists alike. She adds a unique element to her teaching style by incorporating American Sign Language to her weekly donation-based beach classes. So bring your mat, a towel, some water, and prepare to feel energized and rejuvenated by the sand and sea while practicing yoga on the beach!
8853 Adams Ave
(714) 968-9642
Yoga Tribe was awarded Best Yoga Studio by Orange County HOTLIST Cityvoter in 2008, 2011, 2012, 2013 and 2014! They prides themselves on providing high quality instruction and the most affordable prices in Orange County.  Specializing in the Dayton Method Hot Yoga, Warrior Flow 60, and Yin Yoga classes, you're sure to find a class to suit your needs. Their new student offer is $20 for 20 days of unlimited yoga.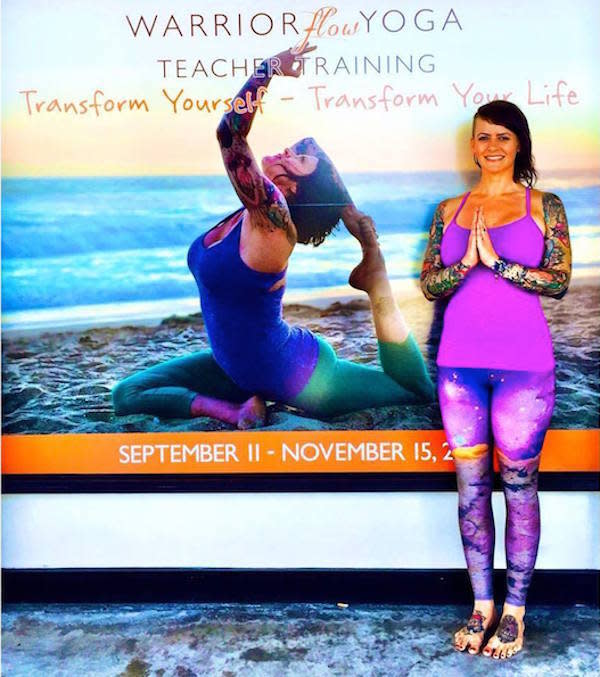 Harmony HB Arts and Wellness Center
16907 Algonquin St, Huntington Beach, CA 92649
(714) 840-2446
Don't think you're ready to bend a twist like a pretzel? Harmony HB offers yoga classes for people of all ages, shapes and sizes. These classes will help you take care of your body by aligning the spine, articulating joints, and learning how to breathe correctly to achieve better posture and an overall sense of well-being. The studio also features a gift shop that exhibits local artists and original jewelry designs and sculptures by its founder  Jan Palmer, specializing in sterling silver and gold with precious stones. Ready to start? New local students can attend two weeks of unlimited yoga classes for just $25!
Now grab your yoga mat and head to the beach!