In Italy, the best food can often be found at small, unassuming cafes. There, diners enjoy their fresh pasta and gelato while standing at a high counter, watching passersby from the window. 
With this in mind, it doesn't come as a surprise that some of Huntington Beach's top-rated Italian restaurants are off the beaten path. Tucked away in mini shopping plazas, away from the city's main tourist attractions, these hidden gems are worth the extra effort.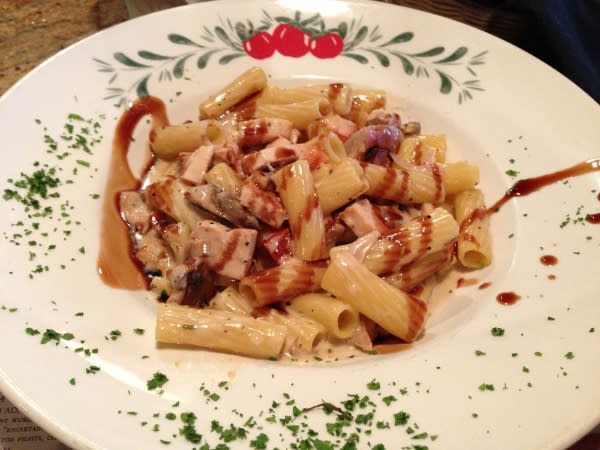 Mona Lisa Cucina
The personable and talented chef Francois Lieutaud — ironically, a Frenchman who has mastered the art of Italian cooking — commands both the kitchen and small dining room at the cozy Mona Lisa Cucina. Salads are fresh and pizzas with thin, crispy crusts have the perfect amount of crunch. But visitors flock here for the rich, filling pasta options: The signature dish, the rigatoni con petit de pollo, is a filling plate of tube pasta sauteed with mushrooms, bruschetta tomatoes, chicken, red onions and finished with a creamy balsamic sauce.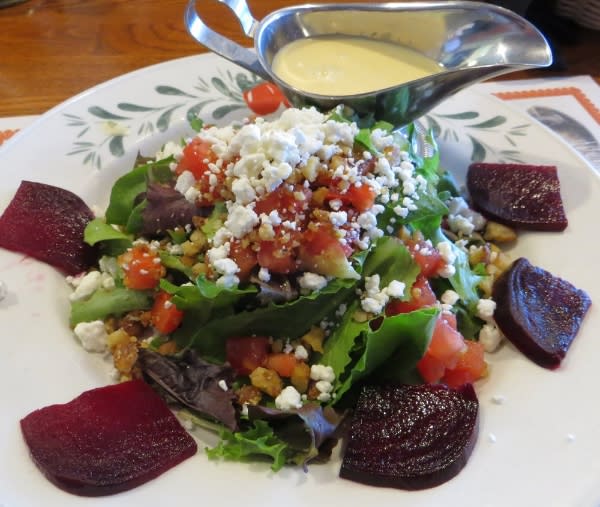 9017 Adams Ave, Huntington Beach, CA 92646
714-965-9900
monalisacucina.com
Hours: Tuesday through Thursday, 11:30 a.m. to 9 p.m.; Friday, 11:30 a.m. to 9:30 p.m.; Saturday, noon to 9:30 p.m.; Sunday, noon to 9 p.m.; Monday, closed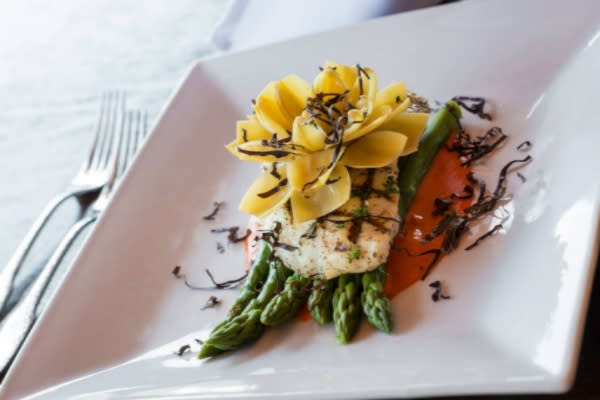 Cucina Alessá

Located on Main Street just north of the bustling nightlife area, Cucina Alessá offers an authentic Italian dining experience. Kick off your meal with a basket of warm focaccia and a plate of oil pesto—and don't forget the wine! Several Californian and Italian varietals are available by the bottle or glass. The ravioli options are stars on a menu packed with plenty of choices for soups, salads, hot appetizers, charcuterie plates, pizzas and hearty entrees. Seafood fans will enjoy the ravioli d' aragosta, which features the pasta stuffed with lobster and fennel in bright vodka cream sauce. But whether you enjoy it as a starter or a main dish, don't miss the ravioli de Zucca: Vibrant orange pasta encases pureed butternut squash, browned in a butter sauce to create an enticing aroma and its sweet yet savory marriage of flavors.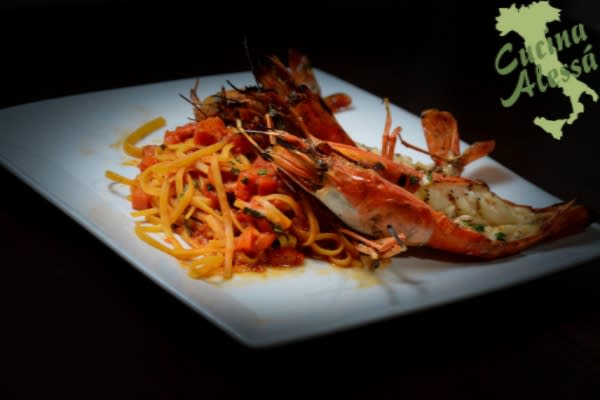 520 Main St., Huntington Beach, CA 92648
714-969-2148
cucinaalessarestaurants.com
Hours: Sunday through Thursday, 11 a.m. to 10 p.m.; Friday and Saturday, 11 a.m. to 11 p.m.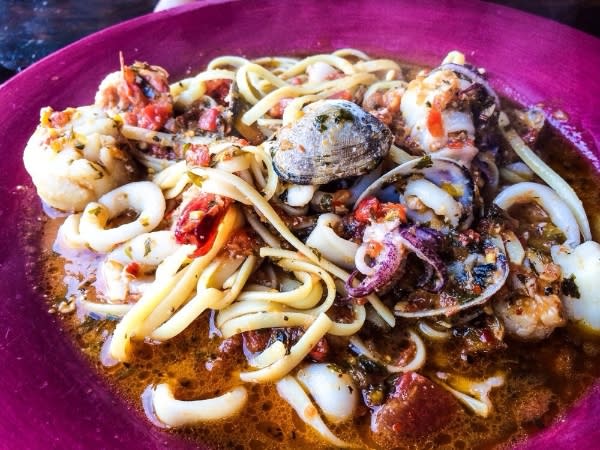 Basilico's Pasta e Vino

A cozy spot perfect for an intimate date night, Basilico's is known for its charming atmosphere, attentive service, and perfectly cooked pasta. The cheesy garlic bread deserves every one of its rave reviews and preps appetites for a plate of al dente noodles. The popular mezza dish offers the best of both worlds with a split mix of the creamy fettuccine Alfredo and penne with red sauce, while the pasta alla checca is a lighter option of noodles tossed with fresh Roma tomatoes, basil, garlic, and olive oil.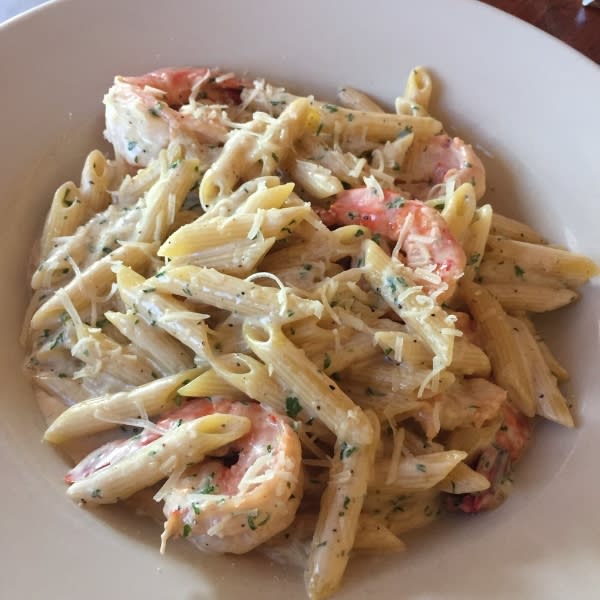 19171 Magnolia St., #1, Huntington Beach, CA 92648
714-963-7980
basilicoshb.com
Hours: Sunday through Thursday, 4-9 p.m.; Friday and Saturday, 4-10 p.m.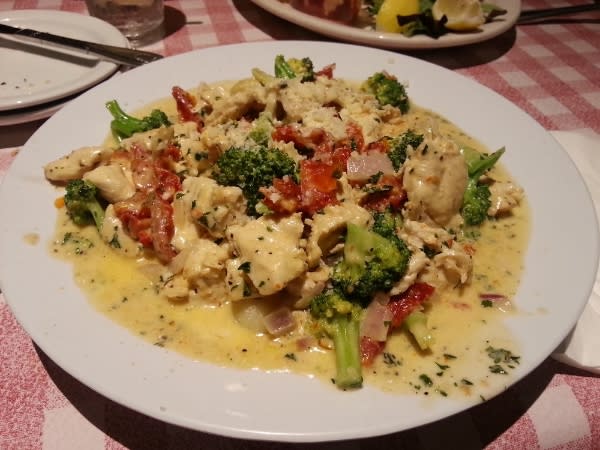 Buon Gusto

With a robust menu of nearly a dozen appetizers and twice as many pasta choices, Buon Gusto offers something for everyone — perfect for date night or a big family dinner. Simple options like lasagna or your choice of pasta with meat, marinara or Alfredo sauce are great choices for traditionalists, but expand your palate with a savory garlic cream sauce in the penne alla dio, which features chicken breast sauteed with broccoli and sun-dried tomatoes. The restaurant also has no corkage fee, so feel free to BYOB and enjoy a bottle of wine (or two)!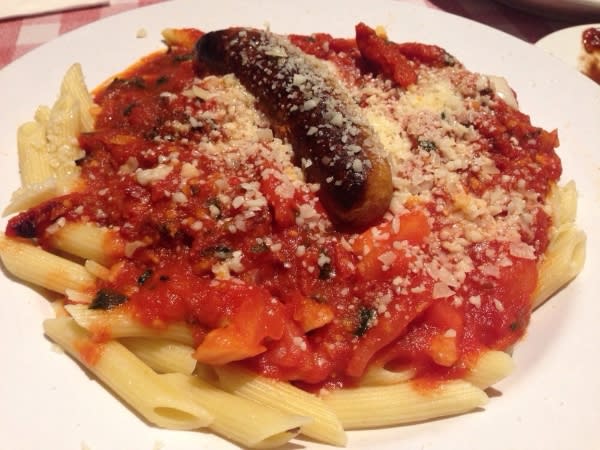 4911 Warner Ave, Ste. 109, Huntington Beach, CA 92649
714-846-2600
buongustohb.com
Hours: Open daily, 11 a.m. to 10 p.m.