Do you search for the most interesting, aesthetic, Instagrammable places to eat? Well, search no more, because we found them for you! See below for our top 7 Insta-worthy eats in Huntington Beach.
1. Burnt Crumbs
Burnt Crumbs tops our list with some of the most Instagram ready menu items at Pacific City. The contrasting color of the food pops very well in the pictures with fresh ingredients rich in flavor. The delicious sandwiches look good at all angles, and taste even better! Their most popular item is the "Spaghetti Grilled Cheese" ($9), pressed spaghetti with fresh mozzarella on sourdough. It not only sounds amazing but its extremely photogenic. This sandwich even has its own hashtag.  Search #burntcrumbsepiccheesepull for some ooey gooey pics of this cheese-loaded sandwich.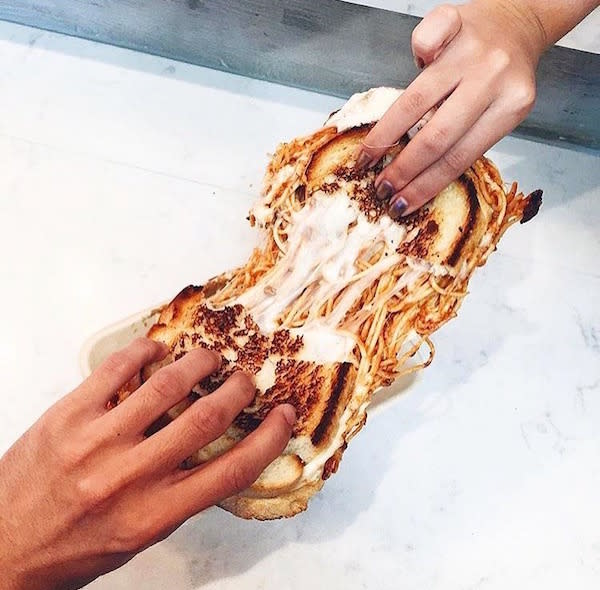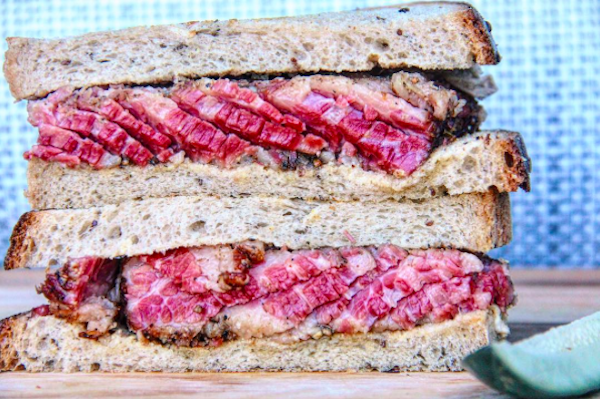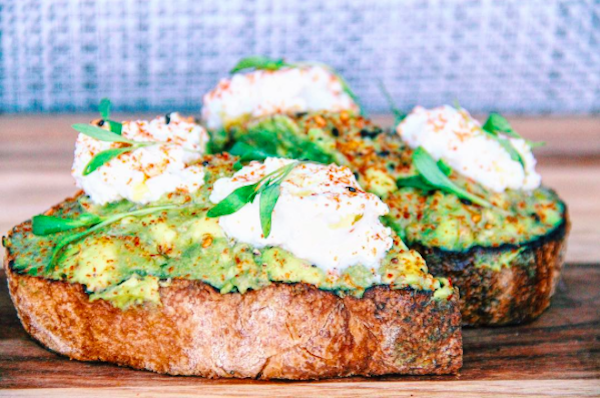 2. The Donuttery
Krispy Kreme has forever led the donut empire, but The Donuttery is certainly a real game changer. With 4.6 stars on Yelp, The Donuttery offers traditional and vegan donuts that will change your life. The donuts are beautiful on the outside as well as on the inside. The blueberry donuts hide a beautiful purple hue on the inside, which gives you a perfect opportunity for an InstaWorthy picture. Explore the unique dough colors with just a little bit of editing or by using a filter. Other photo opp flavors include the s'mores and bacon maple bars or grab yourself a dozen for a fun donut spread.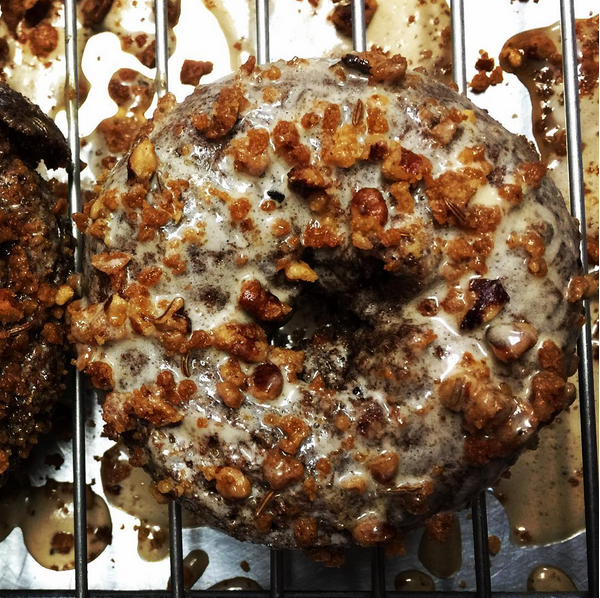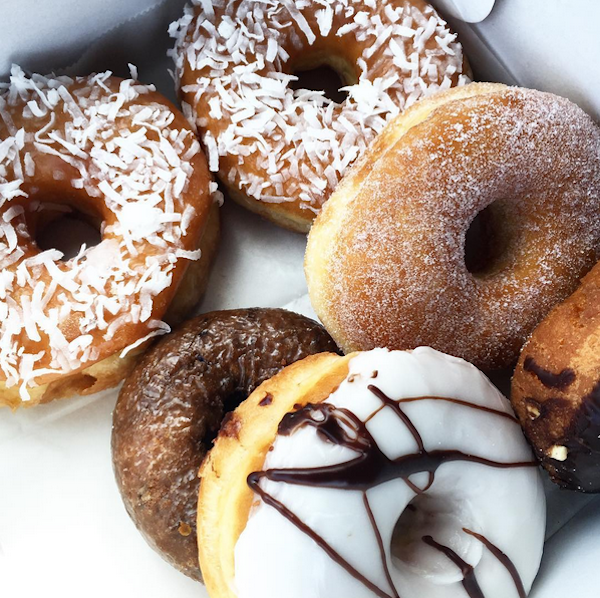 3. Slapfish
Slapfish is not your typical seafood restaurant. You might have heard there are plenty of fish in the sea, but Slapfish happens to be the prettiest one out there. A Yelp favorite with 60k followers on Instagram, it is known for its visually appealing food. It has been featured on multiple popular foodie Instagrams like @losangeleseats and @dailyfoodfeed. With its variety of choices, Slapfish is best known on its Instagram for its colorful and healthy lobster rolls and breakfast burritos.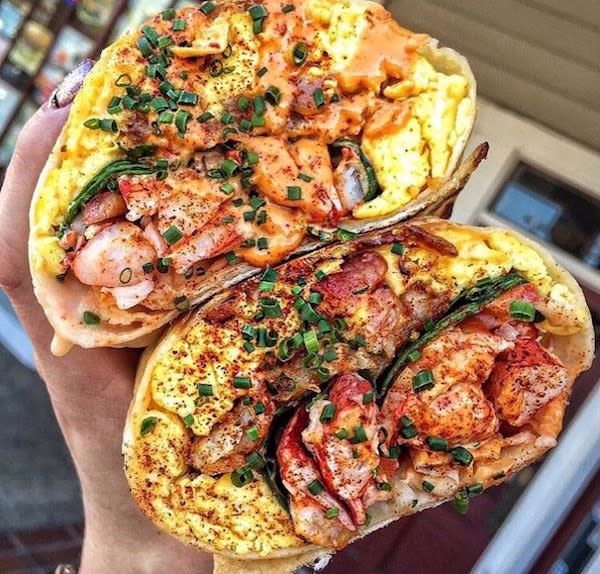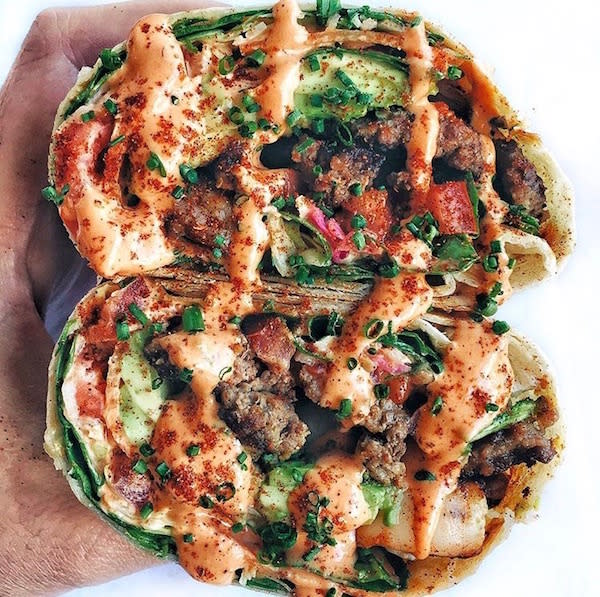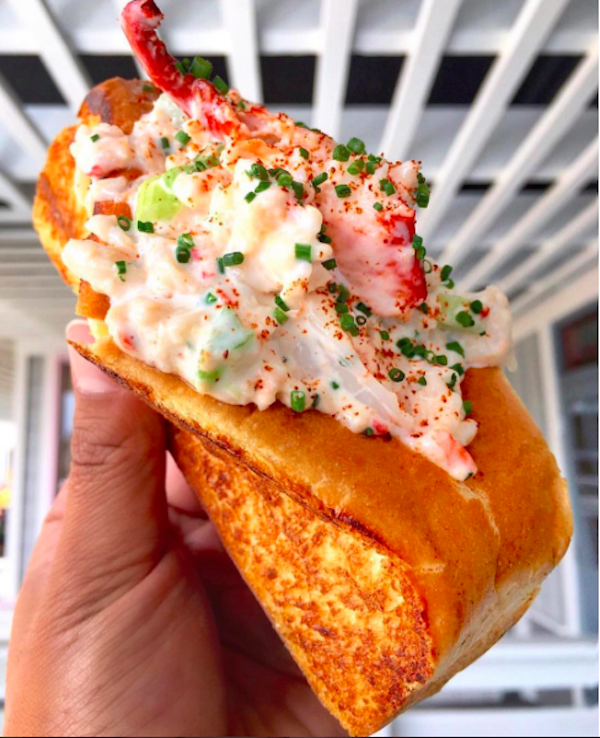 4. Milk + Honey
Not only does Milk + Honey offer a variety of coffee drinks and desserts, its interior also poses as a very Instagram-friendly backdrop. The wooden tables, artisan rug, and trendy art work well with the colorful coffee cups, acai bowls, and macaroons. Add a little contrast and saturation to your pic, it's guaranteed to be InstaWorthy. This cozy café is a highly recommended place for avid Instagrammers and coffee lovers.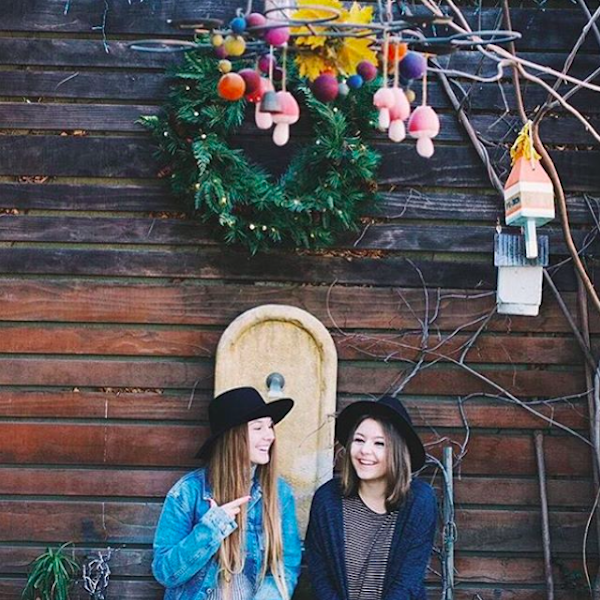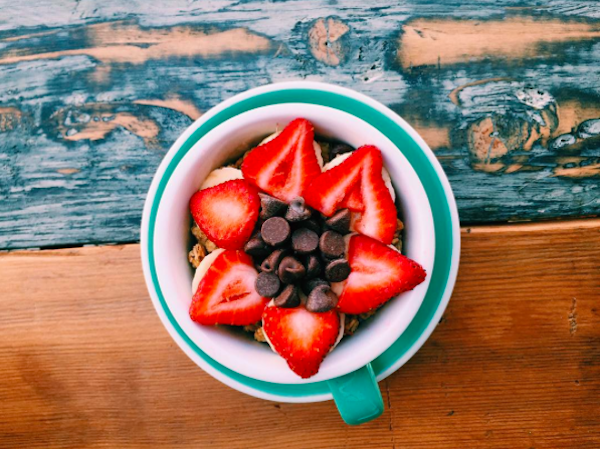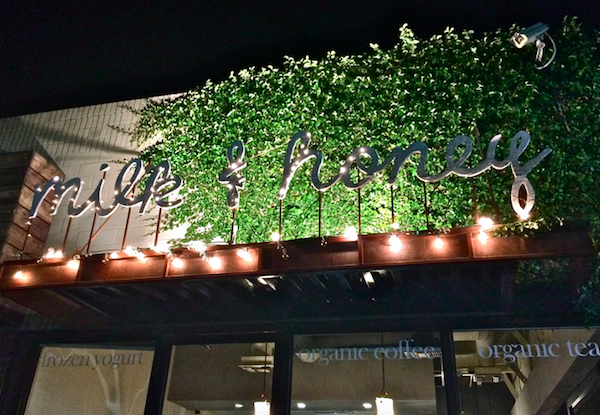 5. Popbar
Popbar, now open in LOT 579 at Pacific City, is locally known for it's crowd of photo-taking fans. Besides being very visually pleasing, the popsicles are also rich in flavor, which can be confirmed by the 5 stars Popbar got on Yelp. They offer a wide variety of flavors and toppings for your choice of color and texture. You can choose to cover the whole popsicle, half of it, or do it half-and-half using two different toppings. With Popbar, your Insta will be poppin' like never before. Just look at those colors! Who wouldn't want to take a picture? We recommend bringing your friends for extra popsicle holding hands and finding a festive background for a fun mix of color.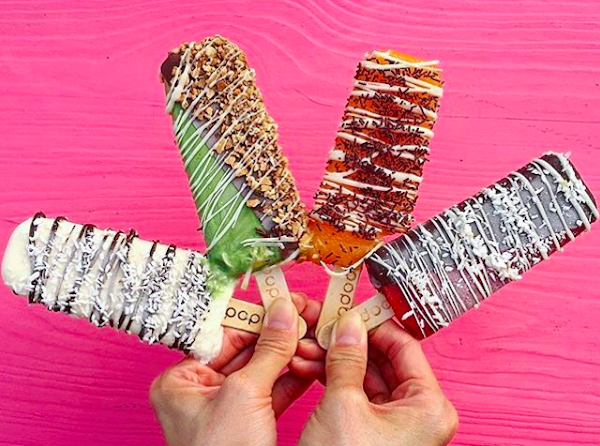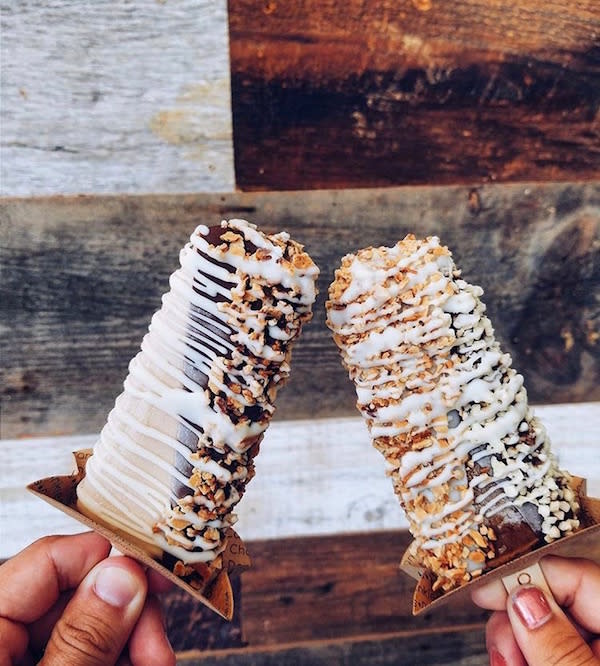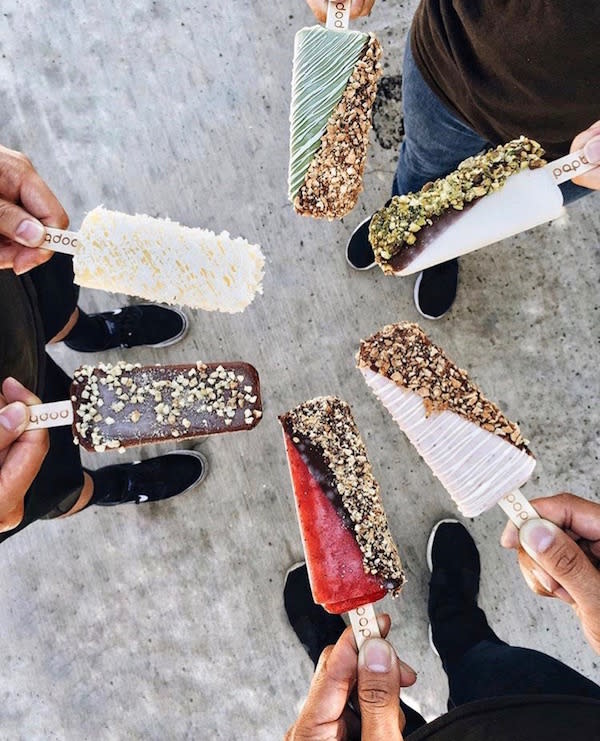 6. Snow Monster
Snow Monster offers the boba of your dreams and other awe-inspiring drinks, ice-cream, shaved ice, and the new light bulb drinks. The bulb shaped bottles have become a social media phenomena and can be reused. The bottle is too adorable not to get and the drink is too aesthetic not to post a picture of. The drink colors are very appealing and work well with any background. It's really easy to capture a great InstaWorthy picture at Snow Monster, especially with their cute logo and cotton candy topping!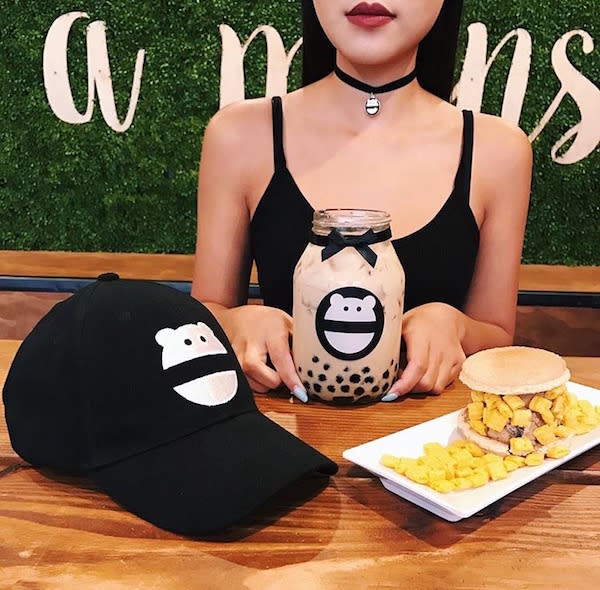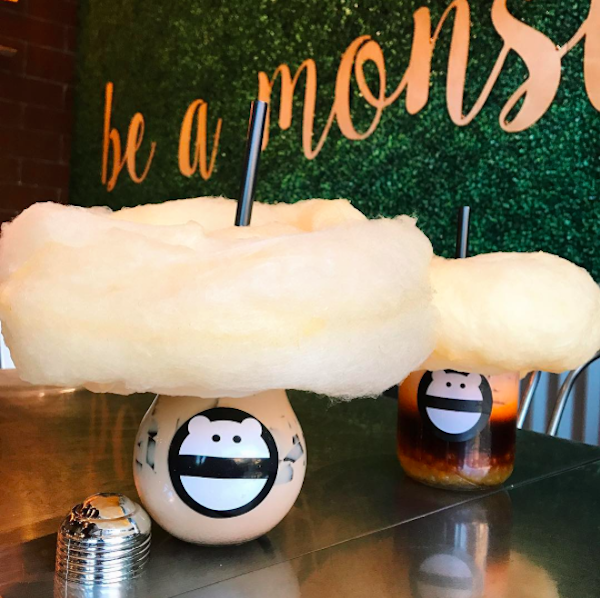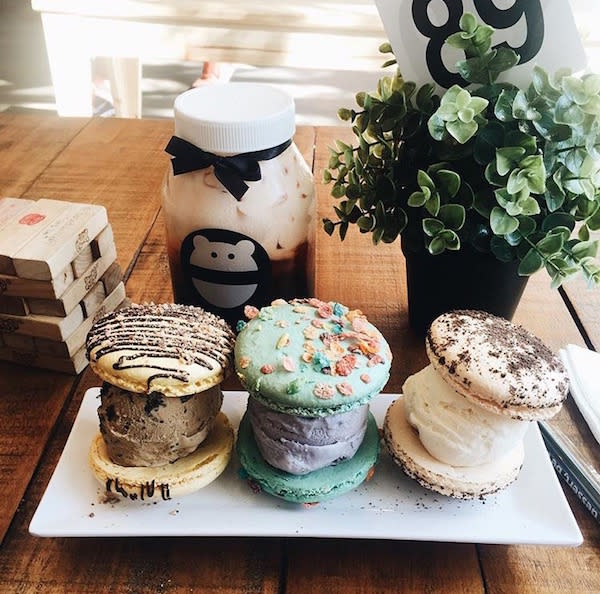 7. The Acai King
At The Acai King, located within Primo's Coffee House, you won't get your ordinary acai bowl. Each sweet treat comes with flowers and fruit decorations, making it much more visually appealing than any other acai bowl. All you need for an aesthetic background is the wooden picnic tables in front of the shop. With a great rating on Yelp, The Acai Bowl King is the place to go if you want to step up your Instagram game. The vivid fruit and flower colors make it easy to take a good picture. We recommend using a higher angle to capture all of the fruity frozen goodness. You can leave the rest to the acai bowl itself, and to your Instagram filters, although not much editing is needed to capture the bowl's natural beauty.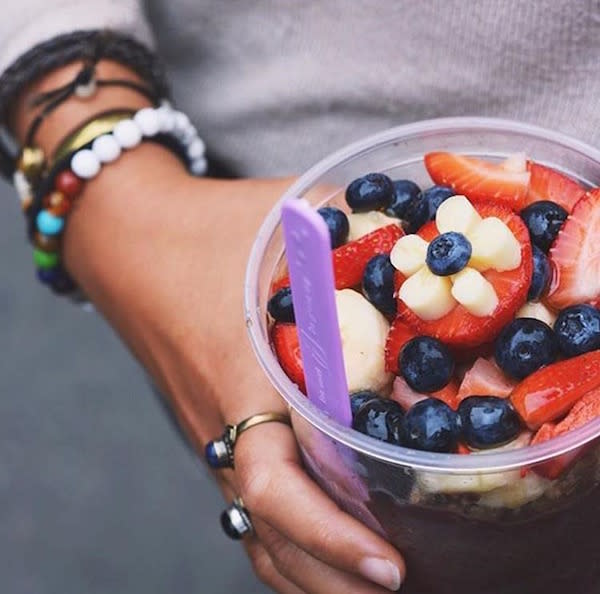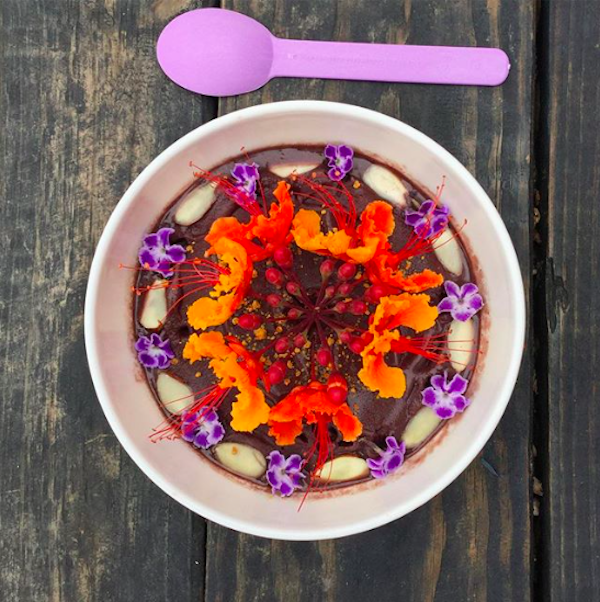 *Cover photo by @namanicks