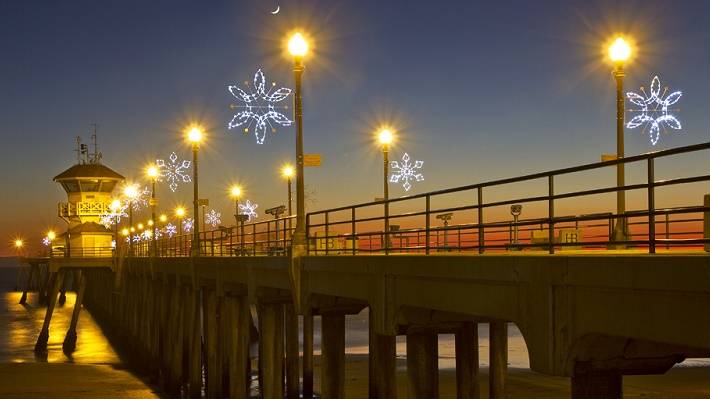 'Tis the season, and Huntington Beach makes jolly every year with festive events-many of them free. Here are three local happenings that won't cost you a dime and guarantee a good time.
52nd Annual Huntington Harbour Boat Parade
The Huntington Harbour lights up every year with the glow of festive homes decked out for the annual Cruise of Lights. As a thank you to participating harbour residents, the annual Huntington Harbour Boat Parade invites luminescent, musical vessels to sail the waters during the weekend before the cruise. With the theme "Music in Paradise," this year's parade takes place on Saturday, December 13, and Sunday, December 14. Boats start lining up at 4:30 p.m., and the parade sets sail at 5:15 p.m. sharp. The parade is free, open to the public, and entertains until roughly 8:30 p.m. Prime viewing spots include Seabridge Park, the bridges and park on Trinidad Island, and Sunset Marina.
Visit the Cruise of Lights website for more information on the December 17 through December 23 schedule and pricing.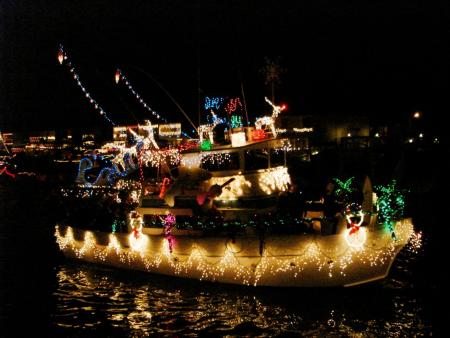 12th Annual International Celebration Of Christmas & Live Nativity
Old World hosts some of the Huntington Beach's best events, and the holidays are no exception. On Sunday, December 7, the International Celebration of Christmas will bring cheer to the Eurovillage, featuring a nativity play, cultural dancing, Christmas carols, and live music. Doors to the play open at 4:30 p.m., and the show starts at 5 p.m. Admission to the event is free and open to the public. All proceeds and donations benefit World Vision, a Christian humanitarian organization that provides families in need with agricultural assistance, clean water, farm animals, and the opportunity to support and feed themselves. Old World Village is located at 7561 Center Avenue, Huntington Beach, CA 92647. Parking is also free.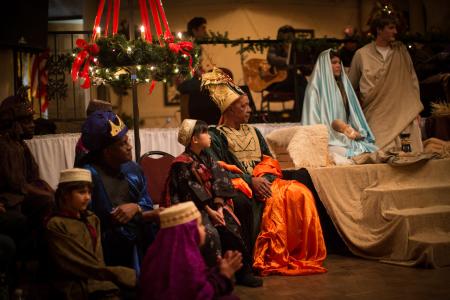 Downtown Huntington Beach will shine even brighter on Sunday, December 7, thanks to Light A Light Of Love. Kicking off at 2 p.m. at Pier Plaza, the charitable event includes entertainment, a parade, photo ops with Mr. and Mrs. Claus, and a snowflake lighting. Performances, including a local high school band and youth singers and dancers, begin at 4 p.m., followed by a children's parade down three blocks of Main Street at 4:30 p.m. Kids (and adults) may pose with the Clauses after the parade. The snowflakes along the pier will be lit at 6 p.m. in a special countdown, and the merriment will wrap around 7 p.m. The event is free to the public and serves as a fundraiser for the Community Services Programs (CSP) Huntington Beach Youth Shelter. Snowflakes can be sponsored for $600 to $15,000.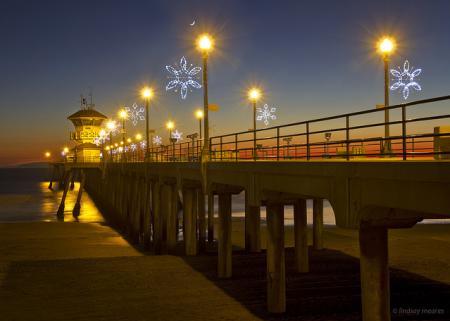 Will you be attending any of these free Huntington Beach events this holiday season? Share your photos with us on Facebook or tag them on Instagram using #surfcityusa!
Main blog image by Lindsay Meares on Flickr.