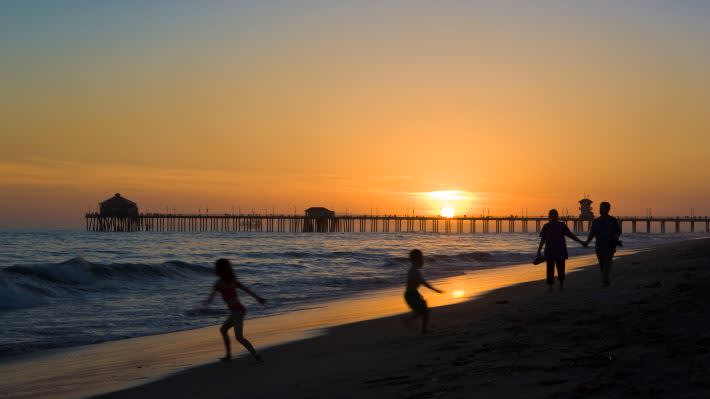 Some of the best things in life are free, and SoCal beach vacations are no exception. No need to break the bank, because here are three (of the many) awesome activities for you and your family to enjoy in Huntington Beach without paying a penny!
Take in the Surf Culture
Just by walking through Downtown, you can see how prominent surf culture is in Huntington Beach. You can trace the surf heritage through free admission museums and exhibits all around town too! See which legendary surfers have made their mark at the Surfers' Hall of Fame on Main Street. Admire works of art inspired by the surfing lifestyle at the Huntington Beach Art Center. The International Surfing Museum showcases classic surfboards, memorabilia, and more that have helped shape Huntington Beach's rich culture!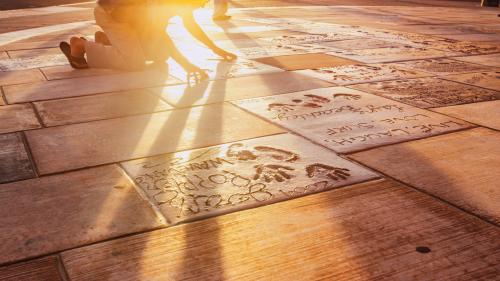 Not the museum type? Experience the beach town life by spending a day at the pier. Beach access is free, so grab a towel, sit along the shore, and watch the surfers in action!
NOTE: The International Surfing Museum does request a $2 per person donation (totally worth it!)
Warm Up by a Beach Bonfire
One of Huntington Beach's most iconic pastimes is absolutely free! Over 500 bonfire rings are available along the HB coastline. All you need to do is come early in the day, set down your stuff, and mark your spot to nab one for yourself! Bring some firewood and s'mores supplies, and you're good to go! No reservations, no fees required... just pure bonfire bliss and good company.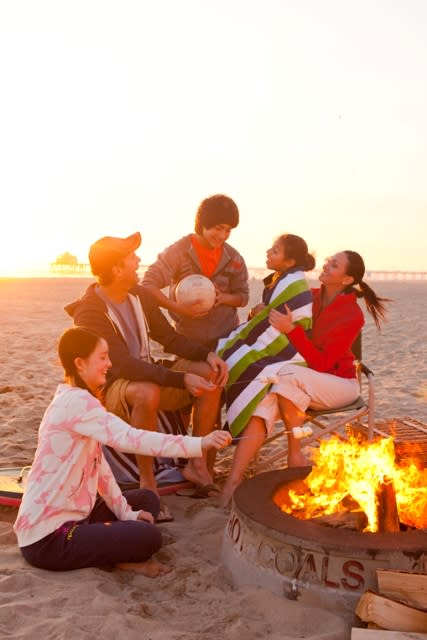 Get in Touch with Nature
Sure, you've seen coastal residents like seagulls, mussels, and seaweed, but did you know that many other varieties of wildlife also reside here in Surf City USA? Not far from the beach, an entire wetland ecosystem also calls Huntington Beach home. The Bolsa Chica Ecological Reserve has an interpretive center, free tours, animal feeding sessions, and more to get you up close and personal with the wetland wildlife. Print out the Bolsa Chica bird checklist and see how many you can spot. While you're at it, see what types of unique marine life and mammals you can find!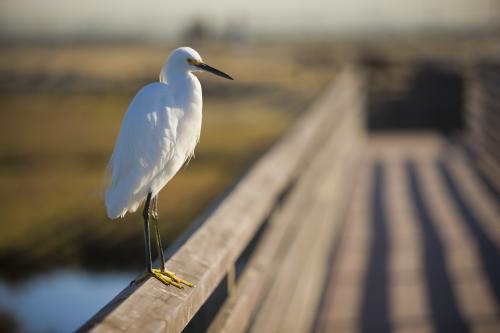 Visit the Bolsa Chica Conservancy's official website for information and tour schedules.
There's more? Yes! See our list of Free Things to Do for more free HB fun!