Life Rolls On. It's an organization that hosts an annual special surfing event for people with spinal cord injuries, but many don't realize it's also a rallying cry for founder Jesse Billauer.
In 1996, Jesse was one of the top 100 junior surfers in the world—a rising star who planned to make a living doing something he loved. But one month before he was set to turn pro, Jesse was thrown headfirst into a sandbar. "I broke my neck and didn't know what I was going to do," says Jesse, who was paralyzed from the mid-chest down.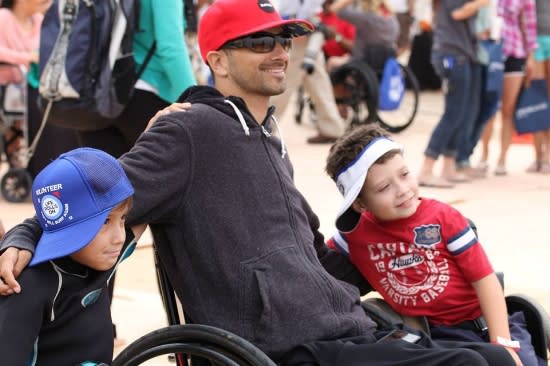 At age 17, Jesse faced the realization he may never walk again. It would have been easy for the California native to give up hope, but he was determined that his story wouldn't end there. He learned how to lay flat on his surfboard and prop himself up on his elbows after regaining limited function in his hands and arms. After years of practice, he became the first paraplegic surfer to ride the dangerous waves of Cloudbreak in Fiji. Last year, he won the first-ever World Adaptive Surfing Championship put on by the International Surfing Association.
Jesse is proof that there is such a thing as a second chance. His passion moved him to launch Life Rolls On, a nonprofit dedicated to improving the quality of life for those suffering from spinal cord injuries. He coordinated the organization's first adaptive surfing event in 2001, which has expanded to 10 cities on both coasts. Now a motivational speaker and executive director of the foundation, Jesse has made it his mission to get other people with similar injuries out onto the water.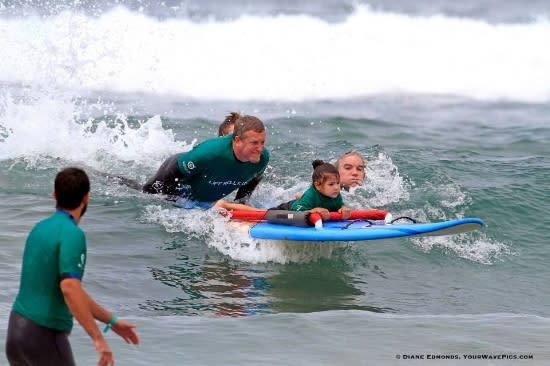 "It's very rewarding to meet new people and allow people to get out of their wheelchair and achieve independence," he explains.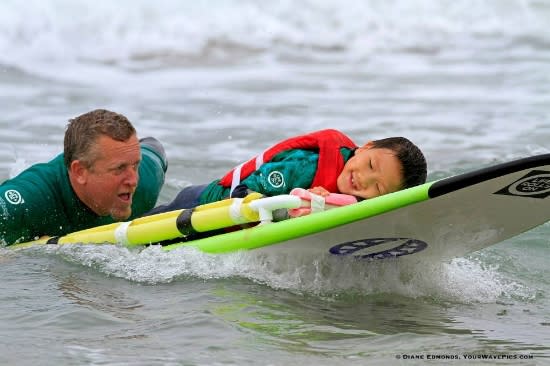 Life Rolls On is coming to Huntington Beach with its They Will Surf Again event on Saturday, Aug. 27—here's what to expect:
The event takes place at Ninth Street from 8 a.m. to 4 p.m., kicking off with a welcome speech from founder Jesse Billauer
Cheer on 100 surfers of all ages, who will ride the waves in groups of seven throughout the day, assisted by hundreds of volunteers in the water. Volunteers at previous events across the coast have included singer Jason Mraz and "Hawaii Five-0" actor Scott Caan.
Purchase Life Rolls On merch to support the foundation and enjoy music on the beach.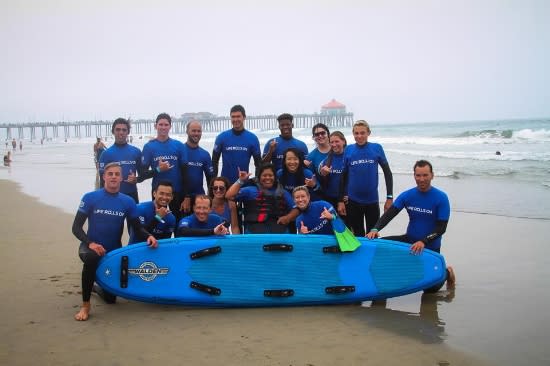 Jesse's ultimate goal? "We would love to inspire people enough to make a donation," says the surfer, who hopes to grow the event to two days so the foundation can allow more people with disabilities to experience the freedom of riding the waves.