Watch out for the new kids on the block of 5th & PCH of Huntington Beach: HQ Gastropub, Kenneth Brown Salons and Jimboy's Tacos! These three businesses are individually unique and are adding some more fun to this welcoming neighborhood in Surf City USA. Pamper yourself, get your hair done, or enjoy an atmosphere with musical art elements while eating and drinking some cocktails. HQ Gastropub is the first out of the three new merchants to open and has already created a lot of buzz around Huntington Beach.
HQ Gastropub 
"The moment you walk into this place, there's this very unique brick work, wood accents, drapery...there's a lot to the space," said Mark Matters, Owner/Manager Director of HQ Gastropub. 
HQ Gastropub opened its doors on January 27 and the talk on the street is: lively, delicious food and the place to be! HQ stands for high quality and the name does not lie, from the food to the drinks and the seating--everything is top notch. The interior design reflects the "prohibition-era of a drink parlor" with high audio/video technology, musical attributes, stylish lounge seating and large round chandeliers that change colors during different hours of the day. Every menu cover is a different classic vinyl record album, adding to an unforgettable experience of being in a gastropub. They have sushi, salads, burgers, tacos, and short ribs to satisfy every food craving. Thirsty? HQ Gastropub has two open aired bars that offer a selection of craft beer, specialty cocktails and wine. *Local Tip: They have USB chargers underneath each table for your charging needs! Did we mention that HQ Gastropub is located on Pacific Coast Highway with views of the Huntington Beach Pier?
Bring your family and friends, hunger and passion for music to HQ Gastropub for an unforgettable experience.
Kenneth Brown Salons (Opening March 2018)
"That's the one compliment I always get in the salons, 'I love the feel of it when we come in, it's warm, inviting and professional' " Jeff Brown the owner of Kenneth Brown Salons said. 
Kenneth Brown Salons is an upscale salon that provides hair cutting, coloring, styling, spa facials, massages and waxing. They provide the newest beauty and salon techniques, trends and products giving the ultimate salon experience to their customers. Certified by L'Oréal, Kenneth Brown Salons expertise in services is felt by every customer.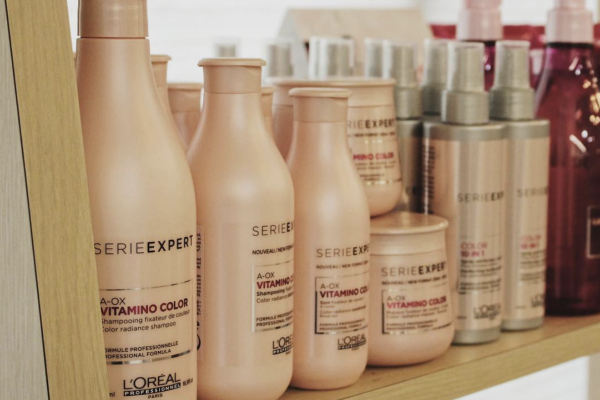 Kenneth Brown Salons carries Kérastase and L'Oréal products. When you walk in, you'll see the waiting room with garage-like windows that open up and offer a gorgeous view of the beautiful Huntington Beach Pier. The salon will offer 28 chairs and three private treatment rooms. Immediately when you walk into the salon, you will feel relaxed and ready to be pampered! Kenneth Brown Salon is expected to open at the end of March 2018. 
Jimboy's Tacos (Opening in May 2018)
"If we go into a new area, I will go to the suppliers and make sure that it is the kind of quality that we want. Our beans, our rice is all made from scratch every morning in our stores," said Karen Knudson, CEO and Founder Family of Jimboy's Tacos.
Jimboy's Tacos is a family owned business that has been opened since 1954. The business started in a small trailer on Kings Beach in Lake Tahoe, California. Once the signature ground beef taco was introduced, Jimboy's Tacos became a major hit! If you are in the mood for just tacos, order the a la carte Original Tacos, beef, shrimp or chicken. In the mood for more? Order a plate! The plates come with a choice of tacos, enchiladas or steak asada with refried beans, Spanish rice and a crisp salad. Brought the whole family? Order the Family Fun Packs! Whether you're hungry after a long day at the beach or looking for a quick bite while shopping, Jimboy's is ready to satisfy your cravings.
Have your taste buds ready for Jimboy's Tacos when they are expected to open its doors early May and make sure to document your experience at each business and tag #SurfCityUSA. Have fun and enjoy the hip and new businesses on 5th & PCH!