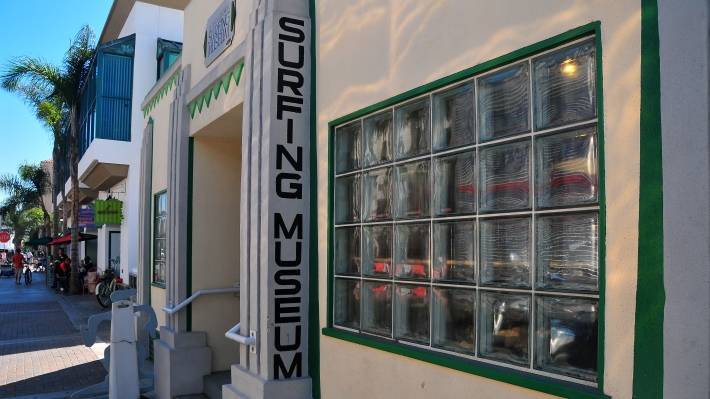 The International Surfing Museum is dedicated to preserving the past, participating in the present, and influencing the future of all aspects of surfing culture worldwide. It is a must-see for surf enthusiasts thanks to such sacred relics as Duke Kahanamoku's surfboard, a cornerstone from the 1914 Huntington Beach Pier, a guitar owned by surf instrumental king Dick Dale, and the Rolex camera used by Bruce Brown to film The Endless Summer. After a recent renovation, the International Surfing Museum is again open to the public with improved exhibits, technology and a new Welcome Center.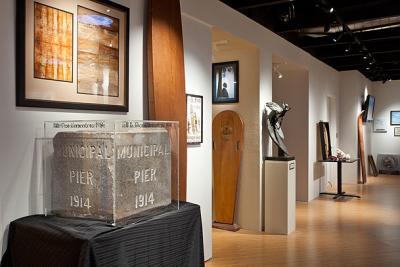 We are deeply saddened to share that the beloved founder, Natalie Kotsch, passed away on February 20, 2014 after a long battle with cancer. While she was never able to surf herself, her passion for the sport and surfing community was unmatched. "You don't have to surf to love watching the sport", said Kotsch. Thanks to her efforts, many of the great surfboards and local history have an opportunity to be preserved in a huge, cataloged collection that rotates in the museum.
Located at 411 Olive Avenue in downtown Huntington Beach, the International Surfing Museum is open daily. The museum requests a $3 per person donation for admission; entrance to the Welcome Center is free. Free parking is also available for Surfing Museum guests, with 20-minute parking available for Welcome Center patrons. For more information about the International Surfing Museum, visit their website.
Celebrating the Life and Legacy of Natalie Kotsch
Surfers will hold a paddle out in her memory near the Huntington Beach Pier on March 8th, at 10 am, followed by a ceremony and celebration of life at the Waterfront Hilton Beach Resort, Driftwood Pavilion area.