For Beachwood Brewing, known for its flight of award winning craft beers, 2016 was a banner year. In addition to kicking off a 10th anniversary celebration of its first location in Seal Beach, Beachwood officially opened the doors to its first tap room in Huntington just before Thanksgiving.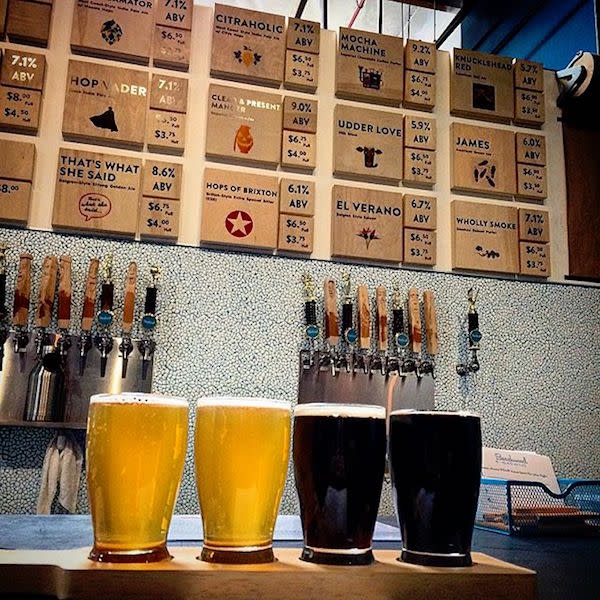 The road to success began back in 2006, when a chef with a fine dining background had a dream of opening a high-end restaurant in Seal Beach. A lackluster response to the idea from locals, however, sent aspiring chef-owner Gabe Gordon back to the drawing board, where he came up with the idea to pair slow-smoked Southern barbecue with world-class beers.
Today, Gordon is on his way to building a Beachwood BBQ & Brewing empire. The success of the Seal Beach restaurant laid the groundwork for future expansion. In 2011, Gordon and his partners opened a brewpub in downtown Long Beach; three years later, he launched a much-heralded small batch production house called The Blendery that experiments in Lambic-style beers.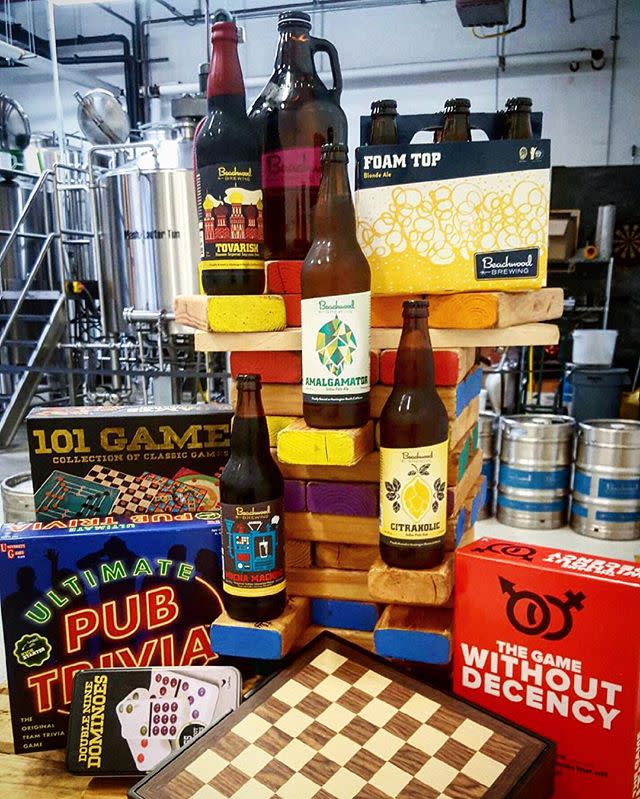 After struggling to keep up with demand, Beachwood bought out the new-ish Beach City Brewery in early 2016 to increase capacity. Since opening in mid-November, Gordon, co-owner/brewmaster Julian Shrago and the rest of the team are focused on running the new pace as a production facility, meaning a simplified tap room experienced — no food, just beer on beer on beer. Many of the core brews rotate in through the sixteen taps, with styles ranging from easy-drinking blonde ales to toasty, silky stouts.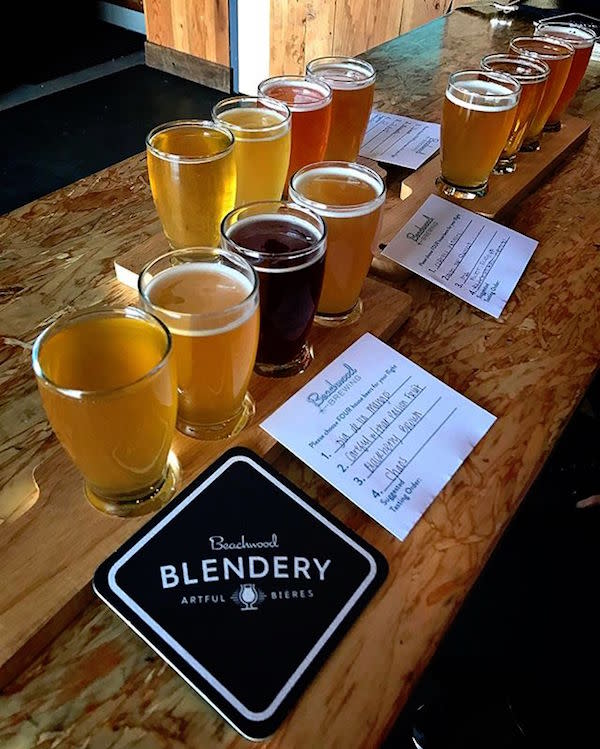 Fancy a flight? Jacquelyn Fields, executive director of the Orange County Brewer's Guild, lent us her expert palate to give Beachwood novices the ultimate first-time tasting experience.
Check her top picks with brewery tasting notes, then book it straight to Beachwood to order this must-try flight of four.
Foam Top (American Blonde Ale): An award-winning easy-drinker; soft hop bitterness but refreshingly light
Hops of Brixton (British-Style Extra Special Bitter): Toasty-brown, with notes of caramel and toffee from British malts balanced by a background of floral and earthy hops
Melrose (West Coast-Style IPA): An alluring explosion of tropical and citrus flavors drawn from hops blended with American and Canadian malts; dry-hopped for an aromatic experience
Mocha Machine (Imperial Chocolate Coffee Porter): British and German malts in a brew infused with roasted coffee from Portola in Costa Mesa; aged on cacoa nibs from Ecuador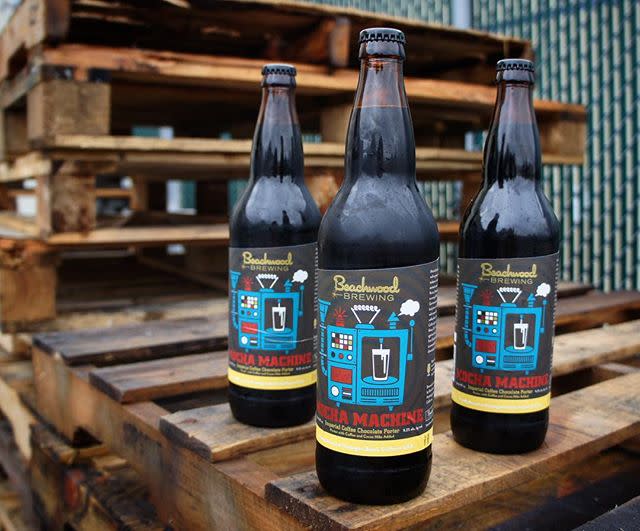 Location: 7631 Woodwind Dr.; Huntington Beach, CA 92647
Hours: Thursday-Friday: 3-10pm; Saturday: Noon-10pm; Sunday: Noon-8pm
Check out the current Huntington Beach tap list here.

Header photo by @elemenohpee1