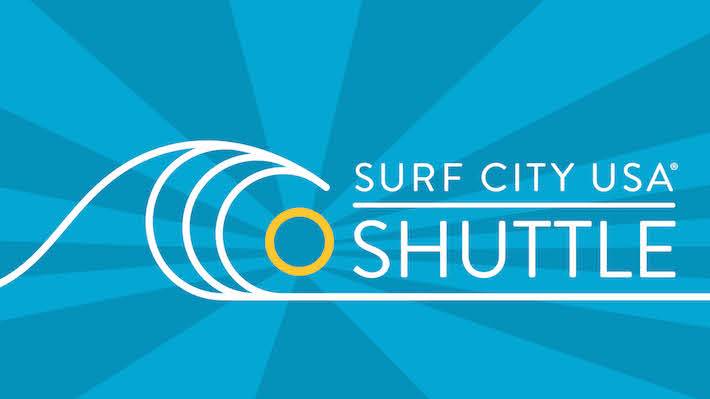 Exploring Huntington Beach just got easier and more convenient for visitors, with the July 10 launch of the Surf City USA Shuttle. The new service will operate three days per week, from 10 am through 10 pm on Fridays and Saturdays, and on Sundays from 10 am through 8 pm, through September 20, 2015. A second shuttle will run all day on both Saturdays and Sundays, as demand requires. Visit Huntington Beach, the official destination marketing organization for the City of Huntington Beach, has teamed up with the city and local transportation company Transportation Concepts to offer the complimentary service. This easy hop-on, hop-off service offers five stops from hotels to beaches, shopping, dining and summer fun.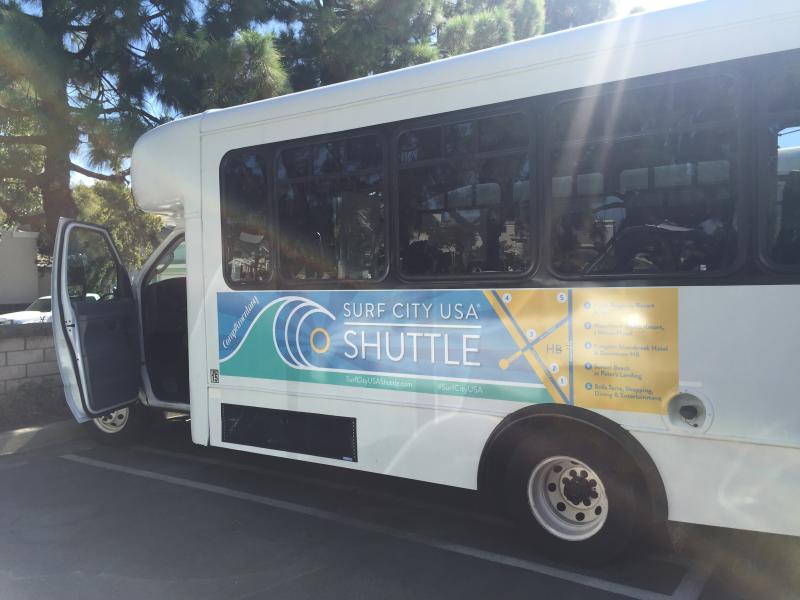 Stop 1:  Hyatt Regency Resort & Spa at Pacific View Avenue
Your stop for Hyatt Regency Resort, Pacific Waters Spa, and Watertable Dining
Stop 2:  Waterfront Beach Resort, a Hilton Hotel at Pacific View Avenue
Your stop for Waterfront Beach Resort, Shades Dining, Waterfront Adventures Beach Rental Services
Stop 3:  Kimpton Shorebreak Hotel and Downtown HB at 5th Street
Your stop for Kimpton Shorebreak Hotel, Zimzala Dining, The Huntington Beach Pier, City Beach, and Main Street and The Strand Shopping & Dining
Stop 4:  Sunset Beach at Peter's Landing on Pacific Coast Highway
Your stop for Sunset Beach Hotels, Dining & Shopping, Huntington Harbour, and Bolsa Chica Ecological Reserve
Stop 5:  Bella Terra at Beach Boulevard
Your stop for Bella Terra Shopping, Dining & Entertainment, Hotel Huntington Beach, The Village at Old World, and Vans Skate Park
Download the Surf City USA Shuttle Stop Schedule!
"Visitors prefer to spend their vacation time doing fun outdoor activities, not driving, and launching the Surf City USA Shuttle is a move to recognize this trend toward easier and more accessible ways for our visitors to enjoy the full HB experience without the stress of driving unfamiliar roads," says Visit Huntington Beach CEO Kelly Miller. The entire five stop run will take about an hour.
Surf City USA Shuttle is a pilot program that will run over the three day weekend, from Fridays through Sundays, through September 20, with the potential for expansion if proven to be an effective transportation alternative. According to VHB Executive Vice-President John Ehlenfeldt, who is the operations liaison for the service with city officials, Transportation Concepts and local business partners, "we plan to pursue county, state and federal grant support to extend and expand the service in future years if we find it's filling a significant need, something we look to validate with the pilot program this summer."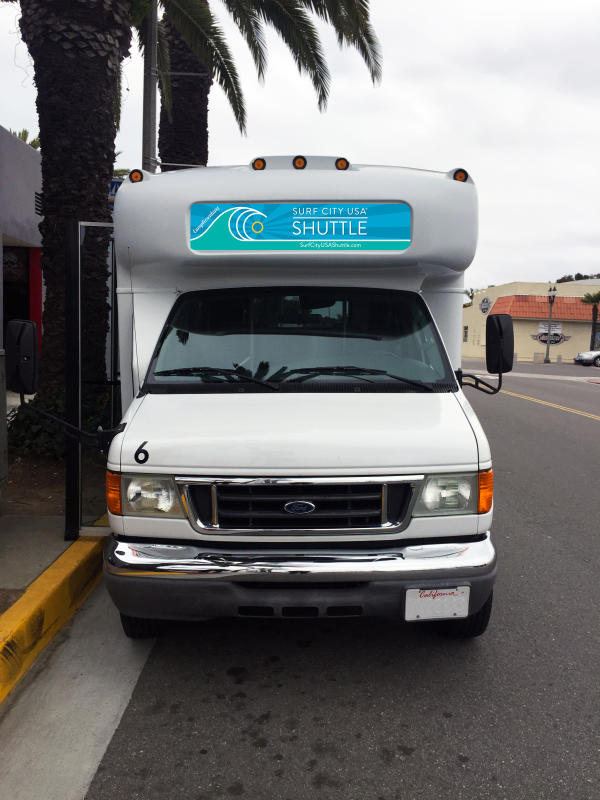 Surf City USA Shuttle passengers are encouraged to participate in an online survey about their experience, with an entry into a drawing to WIN a return getaway to Huntington Beach as a thank you for completing the survey.
For more information, visit www.SurfCityUSAShuttle.com.