In a city full of accomplished watermen, Rocky McKinnon stands out as an athlete, competitor, entrepreneur, volunteer, and selfless contributor to the community he calls home.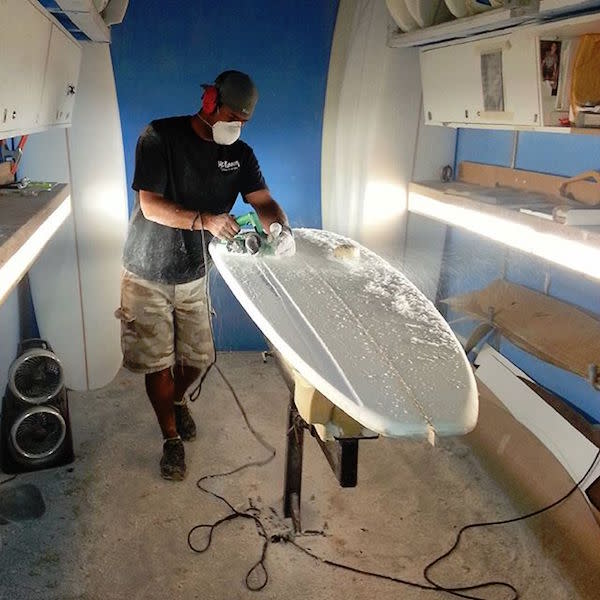 You started your custom surfboard business McKinnon Shapes & Designs in 1997. How old were you at that time?
"I made my very first board when I was 17, started shaping boards for other people when I was 18-19 years old, and have been doing it as a business since 1997. I learned from experts like Robert August and began making lifeguard boards and designing boards for pro surfers such as Joey Hawkins, a Huntington Beach native (1992 World Longboard Champion)."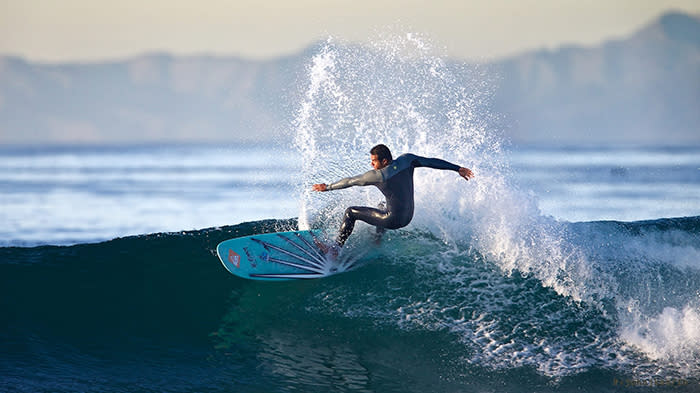 Then, to bring attention to the unique qualities of your surfboards and take your surfing to the next level, you decided to compete as a pro in 2002 and within one year became one of the top 10 longboard surfers in the world. Clearly you are a highly motivated individual. What drives that motivation?
"When you make a board for yourself, it will be right and I knew that if people saw me performing well on my boards, they would want to buy them. Once I won a couple amateur contests, I knew I was ready to take it to the next level and went pro in 2002. In the beginning, my mom was skeptical about my choice of a surfing career, but I'm good at follow-through and breaking things down to focus on my strengths and work on weaknesses."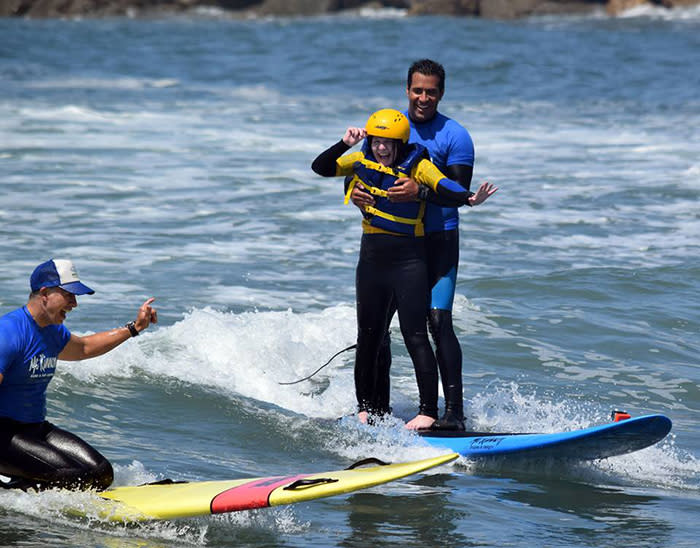 What prompted you to develop your Adaptive Surfing Program?
"Volunteerism. I've been volunteering with organizations Malibu Boardriders Day at the Beach, Ride-a-Wave.org and, since 2008, with Best Day Foundation where I am the lead waterman."
(Best Day Foundation is a volunteer organization that helps children with special needs build confidence and self-esteem through safe, fun, adventure activities like surfing, bodyboarding, kayaking, snow sports, and more.)
"SUP (stand up paddling) exploded as a sport in Hawaii around 2007 - 2008 where I learned, and became one for the first standup paddlers in Orange County. I was frustrated with the surfboard industry and decided to create my own SUP lesson program and designed a 14 ft. chair board specifically for adaptive surfing. I feel like my job is to put smiles on peoples faces - the margins are better for lessons and I find it more rewarding working with people: assessing their desires, needs, and goals and building a program specifically for them."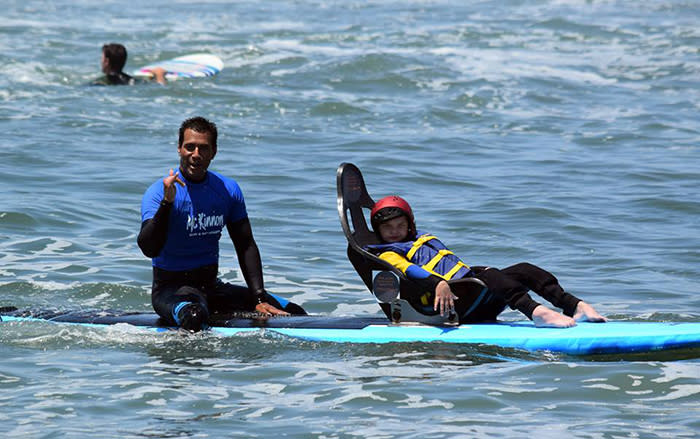 Is there a particular person or family member that inspired you to try and make surfing accessible to those with special needs?
"My mom was a single mother and she would bring me to her work at Mayor Tom Bradley's office to help with community outreach events that she was involved with. I spent a great deal of time around articulate individuals and dignitaries and was raised with a spirit of volunteerism that shaped who I am. Because non-profits generally have only annual or bi-annual events, I was inspired to develop a year-round program. Currently, I obtain a special permit with the city when a group contacts me for lessons or team building, and I'm in the process of getting a year-round permit from the City of Huntington Beach to operate the Adaptive Surfing Program. There are also a few days a year when I give free lessons to people who have expressed interest in the program."
McKinnon Surf & SUP Lessons
www.mckinnonsurfandsuplessons.com
Email: rockymckinnon@mckinnonsurfboards.com
Phone: 714-377-6101
Photos courtesy of Rocky McKinnon.