It took eight years for Pete Hamborg and his family to perfect the Hamboard, a skateboard that has captured the feeling of surfing on a wave, or as they say, "Hamboards is Surf City on Wheels." The project has since taken off and Pete even appeared on the popular ABC reality show, Shark Tank, to pitch the oversized skateboard to investors. "You're selling the California dream, baby," shark investor Robert Herjavec told the Huntington Beach locals.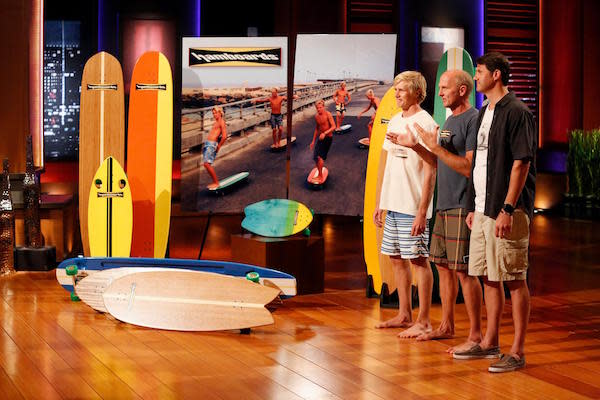 Tell us about yourself.
I grew up on the border of Illinois and Wisconsin on a family dairy farm and then moved out here to Southern California. I'm a fireman, happily married for over 30 years, and I'm the father of five boys who are all lifeguards here in the city of Huntington Beach. I've got a skateboard company called Hamboards that I've started with my sons and we market and sell those boards all over the world. A Hamboard is a big skateboard that rides like a surfboard. It's really an outflow of our lifestyle and activities here in Huntington Beach.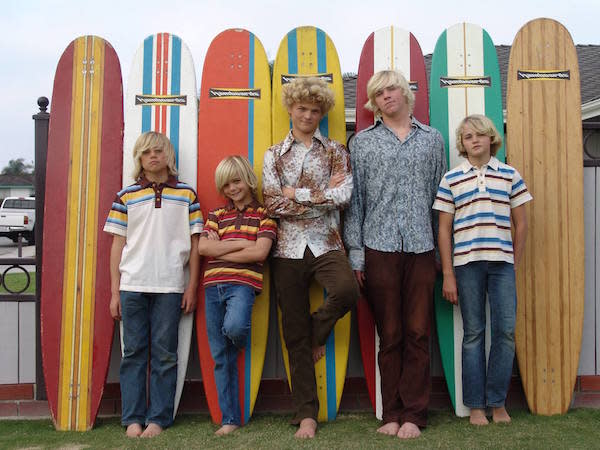 When did you determine that your idea for the Hamboard could be successful?
So we were hearing about what was going on in Malibu a few years back, about how this big thing called stand up paddle surfing was being invented. People were really excited about it and it was even taking off in Hawaii. And at the same time, we're riding our big skateboard around and realizing, this is really similar. So we ended up playing around with it, finding the right end and the right size, and soon enough we developed a land paddle. We realized this board is a way to enjoy all the fun of stand up paddle surfing but you're able to do it on land, which is really more convenient.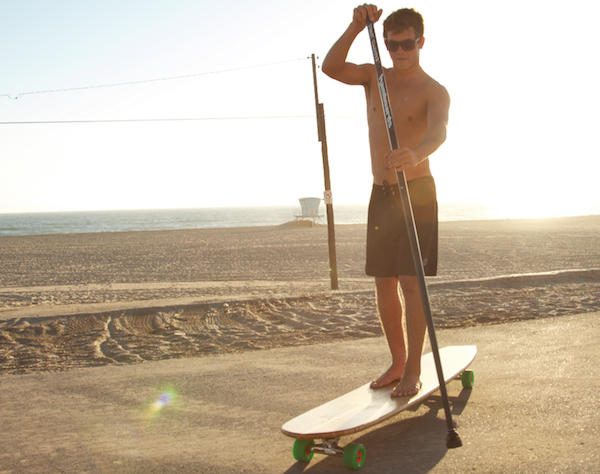 Describe the sensation of riding a Hamboard and how it differs from a normal skateboard.
My favorite place to Hamboard is on the boardwalk in Huntington Beach. When I'm out for a cruise my sense of it is that I'm having more fun than anybody else. There's such a unique flow and feel that its almost hard to describe. But it has this sense of speed and carve and it's so much like being out on the water on a big wave that it's almost addictive. It's just such a blast.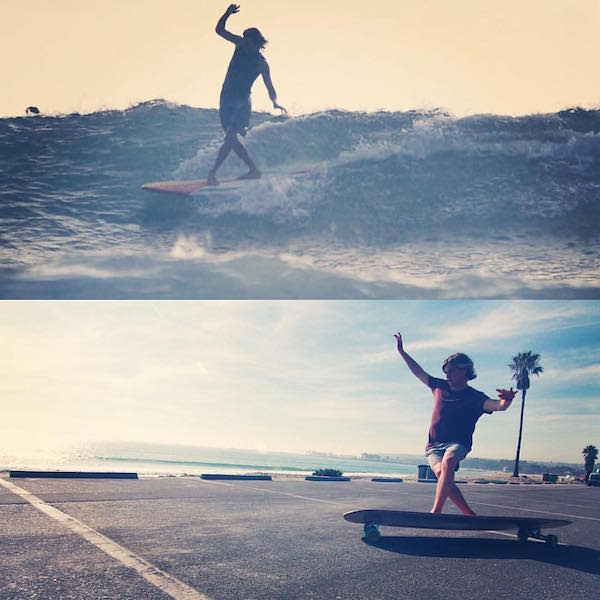 What have you noticed from the success of Hamboards?
A fun aspect to the story of this family company that just grew out of a garage here in Huntington Beach, is how there is currently so much international attention for this little thing that we've developed. We get emails and contacts every day from Europe, Africa, Australia, New Zealand, Japan, Canada. It's just amazing how people are noticing what we're doing here and they want to find out how they can connect with it. We could have started Hamboards anywhere, but we didn't. We started it in Huntington Beach and we are passionate about our connection with the city.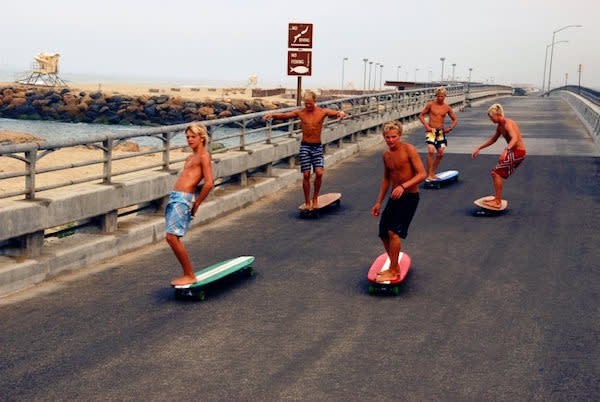 How have Hamboards made a positive impact in the world?
We ran across someone in the stand up paddleboard industry and he was contacted by the Wounded Warriors project. They asked if they could do stand up paddle therapy. So these guys and gals that were coming back injured from war were getting out on these stand up paddleboards and it was amazing. The hospital said this was having such a positive healing impact on these desperately injured people, not only physically but also mentally - as surfing and Hamboarding and being out in nature does for all of us. But when you're stuck in a hospital its tough to access that feeling. The hospital asked, "Is there any way we can get a stand up paddleboard in the hospital setting, maybe put wheels on it so they can ride it down our halls."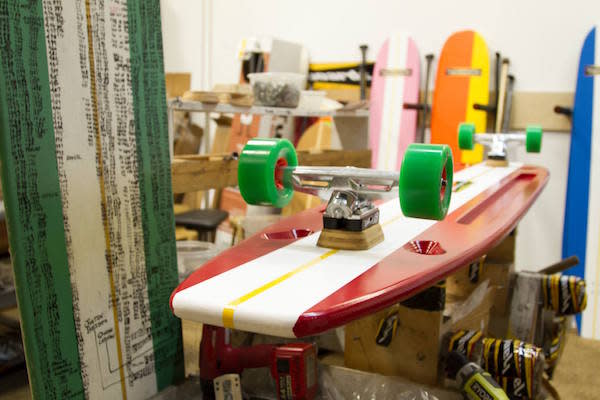 So our friend drove up here to Huntington Beach from San Diego and bought one of our biggest boards, the classic model. He took it down there with a land paddle and they finally got one of the soldiers out on the Hamboard and he started cruising down the hallway with an ear to ear grin. The whole ward just awoke and they started sticking their heads out of their doors. And before long, practically everyone was trying the board and cruising up and down the hallway. He was like, "you wouldn't believe the impact it had. Like it was this healing moment for everybody." People all over the world have ridden Hamboards and they see how it connects you with nature. But to realize that this little idea that grew out of a garage from this family that doesn't know any better than to spend their time surfing, to find out that our little creation that we feel god dropped in our lap is now having an impact in a place as dark and desperate as that is just profound.
Is Huntington Beach a source of inspiration for yourself and your company?
The flow or essence of the organic lifestyle in Huntington Beach is a huge source of inspiration. The ocean, the sunsets, the palm trees, and the authentic lifestyle here allows for a special creative connection between what we do and how we do it. Every time I'm out on the boardwalk carving a turn with a beautiful sunset in the background, I realize how Huntington Beach keeps me inspired. These are key components when I'm designing the next Hamboard.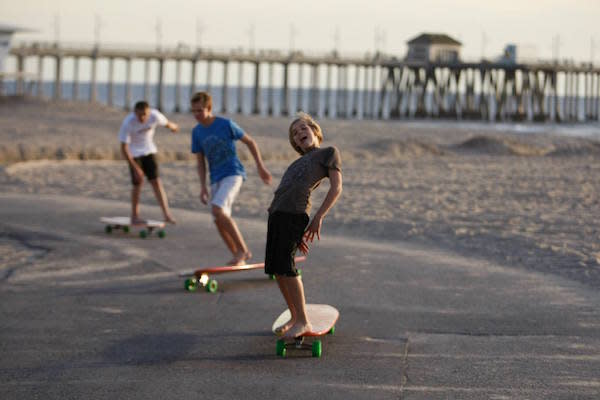 How does Huntington Beach personify the California Dream?
The Huntington Beach lifestyle is unique, even within Southern California. The constant opportunity to connect with the Pacific Ocean, whether you're in the water on a surfboard or walking along the sand, is a dynamic that makes Huntington Beach one of the most fun places to live. The convenience of the wide, beautiful beaches and amazing weather is just simply amazing. So for me, it's a constant source of entertainment and relaxation when you need to just get centered.
What would you recommend to anyone visiting Huntington Beach?
If you plan on visiting Huntington Beach, don't miss the sunrise on the pier. Start out by grabbing a coffee or a hot chocolate at Java Point on the corner of Main and PCH. Cruise by the statue of Duke and take a walk on the pier. Watch the sunrise, see the dolphins, and say hi to the fishermen out on the Pier. Then go spend some time in the ocean. You can also enjoy the boardwalk. There are skateboards and bicycles you can rent and you'll have one of the most amazing, sun-filled and fun-filled days.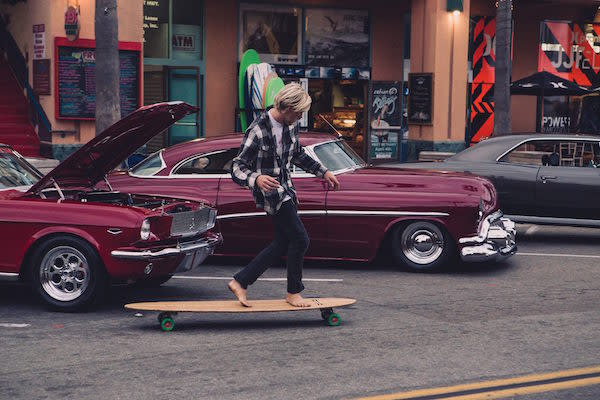 Have questions about Hamboards in Huntington Beach?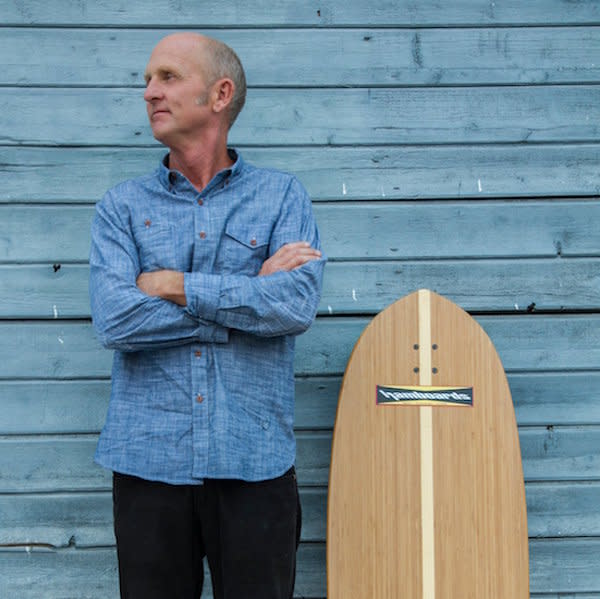 Ask Pete! You can find him on Instagram at @hamboards and Twitter at @hamborgdad!