As lead percussionist for popular reggae band, the Dirty Heads, Jon Olazabal finds inspiration in his hometown, Huntington Beach. Music has been a large part of the artistic culture in Surf City USA as many popular bands and artists have had their start in this beach side community. Jon's unique sound is unmistakable and the band has had great success touring the world and selling out venues with hits such as "Lay Me Down" and "My Sweet Summer" and "Stand Tall". Known as "Jon Jon" to his fans, Olazabal shares his favorite parts of Huntington Beach and how he got his musical start.
Have you always wanted to be a drummer?
When I was young I always wanted to play a big drum set but I lived in an apartment and I couldn't make that much noise. So my dad ended up getting me a bongo set and then my sister took me to this drum circle in Huntington Central Park and that's when I first started playing with a big group of people. I guess that's where I first learned how to play. I pretty much figured everything out from there. That's what started it all.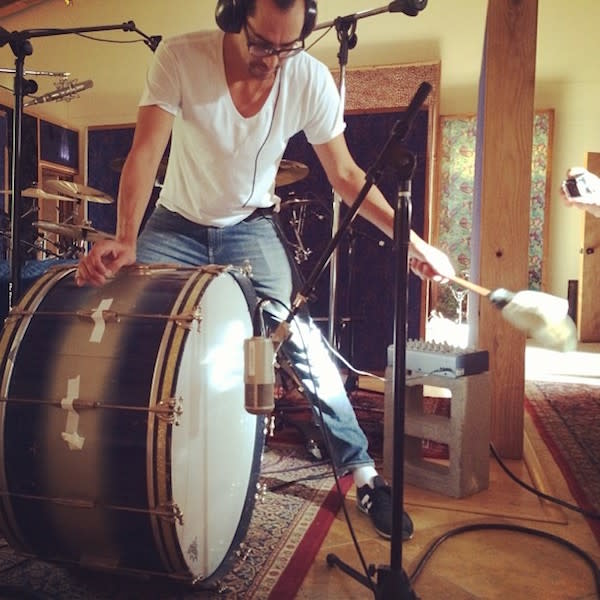 Who were some of your favorite artists that influenced your music career at an early age?
I listened to and would try to play along with the early Santana records on my drums. I'd listen to a lot of the Grateful Dead - that was the hippie stage when I was much younger. My sister got me into a lot of the classic stuff but that's where I learned a lot of the sound and a little of the technique. Of course I had no idea what I was doing in the beginning but throughout the years I guess I've kind of polished it. I felt good with it from the beginning.
How did The Dirty Heads get their start in Huntington Beach?
I've been playing percussion for maybe 15 years or so… maybe longer it seems now, but I've lived in Huntington Beach pretty much my whole life. I met Jared, one of the singers, when we were kids. We were neighbors and started skateboarding together. Eventually we were on the surf team together at Marina High School and it kind of went from there, playing music and hanging out.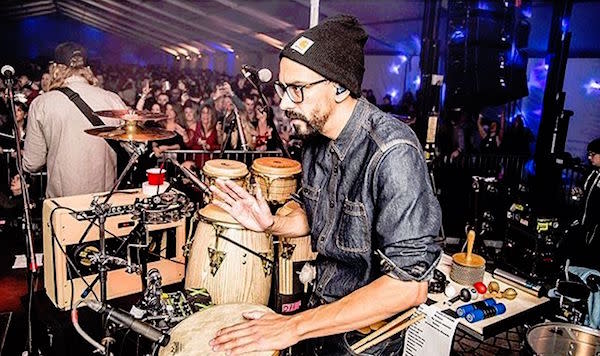 We started playing music together as the Dirty Heads our junior year of high school in 1998 or so, and started playing shows right after that. We put our first record out in 2008. The record was called Any Port in a Storm and that was when things started picking up for us and we started touring the states and eventually the world.
How does Huntington Beach inspire your music career?
Growing up in Huntington Beach, we spent a lot of time at the beach as kids and we still do to this day. The beach always inspired the reggae feel of our music and we've always been moved by that vibe. I guess that's what got us in the beginning, being big fans of Sublime and the Beastie Boys. There have been so many great bands that have come out of Huntington Beach and the Orange County area. That really pushed us a lot in the beginning, giving us the inspiration and motivation and seeing that if they could do it, we could do it. That kept us going. Its funny cause a lot of awesome local bands are completely different and very far away from what we do and our style of music. There are bands like No Doubt or us and then you have bands like Avenged Sevenfold that came out of Huntington Beach. It's great to see the broad scope of people creating music and art in Huntington Beach.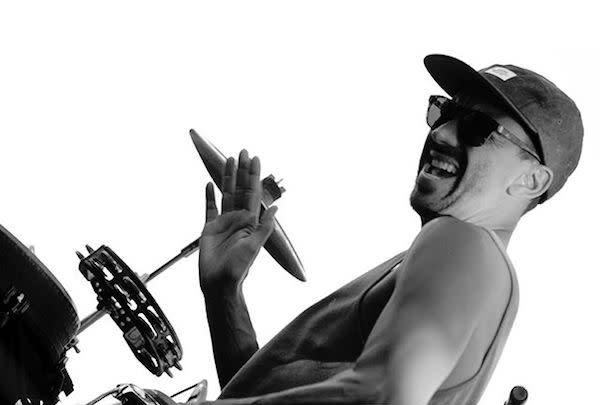 What are you most passionate about and what sparks your creativity?
My biggest passion is music, most definitely. That takes up the majority of my time and the majority of my brain. But when I'm not doing that I definitely spend a lot of time down at the beach surfing. It's great to be home during the week when we're not on tour and when it's a lot quieter down at the beach. I'm able to cruise around and have my own space and that's where a lot of inspiration can come from, having a nice quiet beach all to yourself. It's pretty nice. I'm lucky in that way.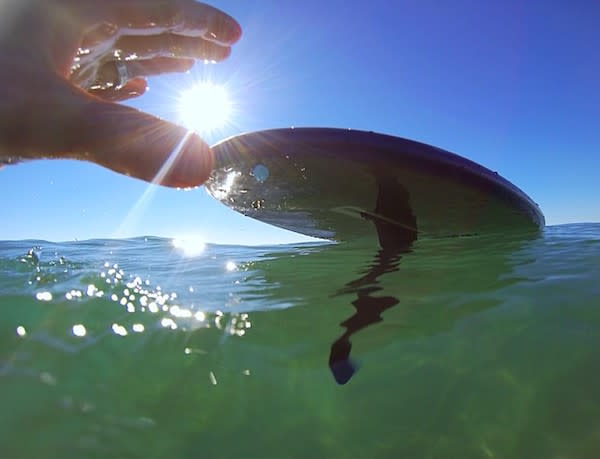 Tell us how you spend your time in Huntington Beach when you're not on tour.
Fall in Huntington Beach is the best time of year, or at least it's my favorite. The surf is always the best and school is back in session so it's great for us to be able to hang out at the beach and cruise around the boardwalk. That's what I do almost every morning with my coffee, skate down the boardwalk, try and find some surf. It's great down by the water and cruising up and down Pacific Coast Highway. I have a 1975 dark green Ford Bronco and it's the perfect car to drive along the coast, have the top off and be able to check out the surf. It's a great car and it's perfect for here in Huntington Beach where the weather is always great.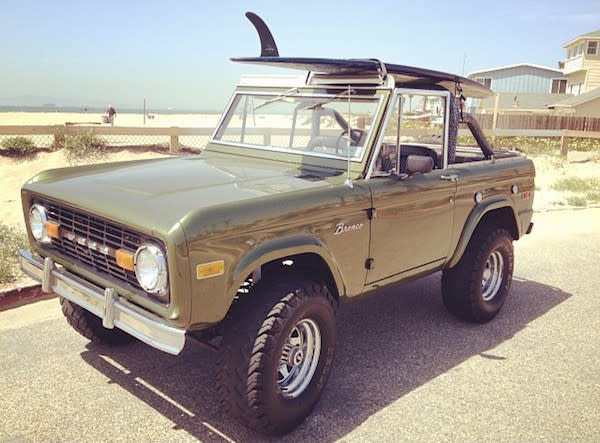 What's your favorite place to hang out in Huntington Beach?
To be honest, a lot of my free time is spent at the beach; it's the best spot. As far as the rest of Huntington Beach, there are a lot of new great restaurants around here. My favorite is Sancho's Tacos down on PCH. I'll get a breakfast burrito and watch the surf and hang out. There are a lot of good spots and Huntington Beach is definitely coming up. I'm excited to see Pacific City and what's going on over there with the restaurants, shops and bars.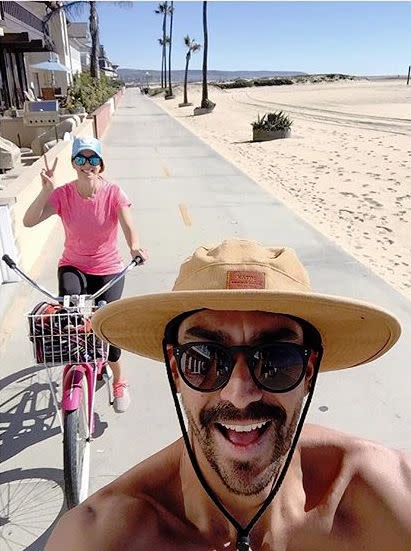 Why do you live in Surf City USA?
We're lucky to tour pretty much the whole world and we're very fortunate to see a lot of really cool and beautiful places. But coming home, there's nothing like Huntington Beach and I swear all of us say the same thing, maybe we're biased, but Huntington Beach is by far the best. We have a mix of the ocean right here and the mountains nearby if you want to go snowboarding. We just have a little bit of everything and it's by far the best. I wouldn't want to live anywhere else.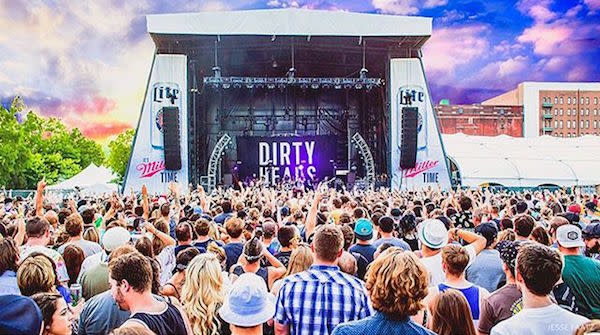 Have questions about Musical Influence in Huntington Beach?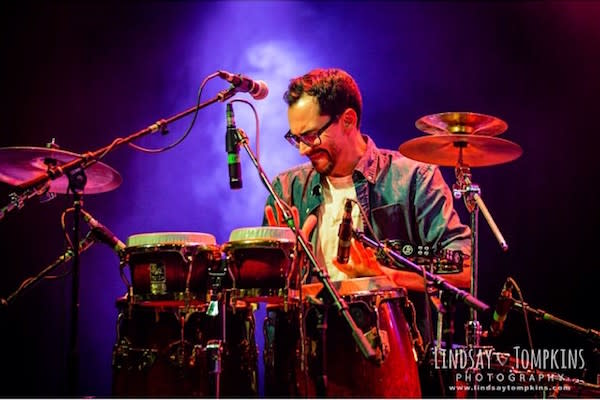 Ask Jon! You can find him on Instagram at @jonjondh!
*Header photo by ZanC Photography