Jamie Heraver grew up in Chicago and fell in love with surfing the moment she stood up on her first wave. Today, you can find her surfing and catching the swell around iconic Huntington Beach surf spots. Surf City USA rests seaside bordering the Pacific Ocean and is known for its 10 miles of uninterrupted coastline. With two main breaks offering several miles of peaky fast waves year-round and a rich surfing history and culture dating back over 100 years, there's no doubt that Huntington Beach is a surfer's paradise!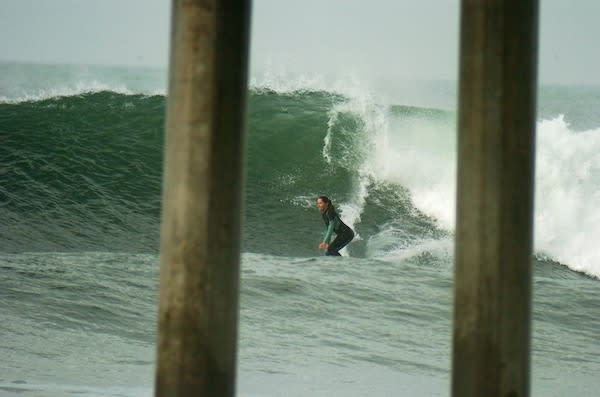 How did you get introduced to surfing?
I got into surfing during a vacation to Maui when I was 13. It was one of my first trips to the ocean and I thought it would be so cool to get a surf lesson. I took my first lesson from Buzzy Kerbox there in Maui and stood up on the first wave. I'll never forget that feeling. I instantly felt like I was meant to surf and ever since that moment I've done whatever I could to get to the ocean. And I found myself here in Huntington.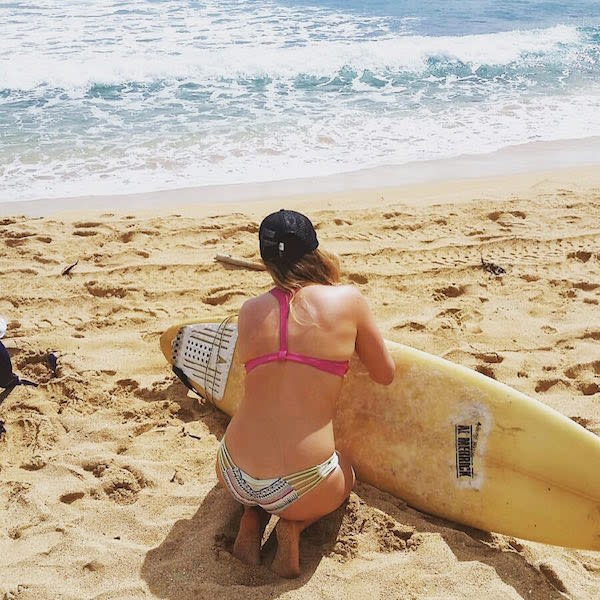 Did surfing bring you to Huntington Beach?
I've lived in Huntington Beach for a little over 3 years now. I think what drew me to the city was the vibe. It really felt like an instant family within the surf community. I always wanted to surf. It's been a huge passion of mine for as long as I can remember. Growing up in Illinois it was impossible to surf and I had gone on a handful of trips to Huntington Beach. I just knew right away that I was meant to be here and this felt like home to me.
How did you manage learning to surf in Surf City USA, a very popular and competitive surf destination in the US?
One of the first people who felt like family to me after I moved to Huntington Beach was Rockin Fig over on Main Street. He instantly took me in and was super supportive of me following my passion. He's probably a big reason why I ended up settling here. The guys at the Pier also gave me tips and taught me almost everything I know about surfing. They made sure I was safe paddling out on bigger days.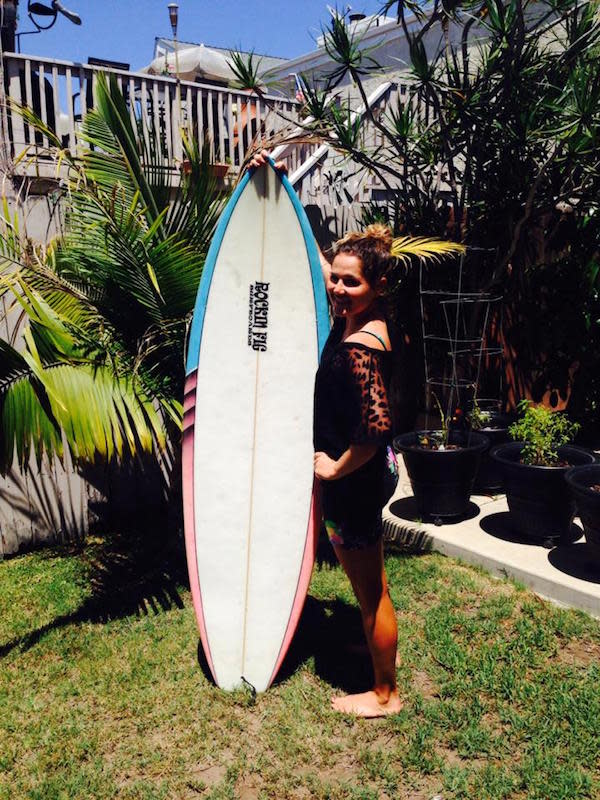 Do you have any tips or suggestions for groms or new surfers?
The best thing to do if you're a new surfer is to get a lesson from one of the local spots like Zacks or the Huntington Beach Surf School. All the guys who teach there are super skilled and have really good tips to get you on your feet in your first lesson. Also, it includes everything you need like your wetsuit (the water can be really chilly depending on the time of year) and gear, and they can take you to a spot that is safest for you and everyone else in the water. The ocean should be respected for its power and so should the other surfers on the water. It's money well spent to learn to surf safely, and best of all you'll learn things that will progress your surfing 10 times faster than learning yourself!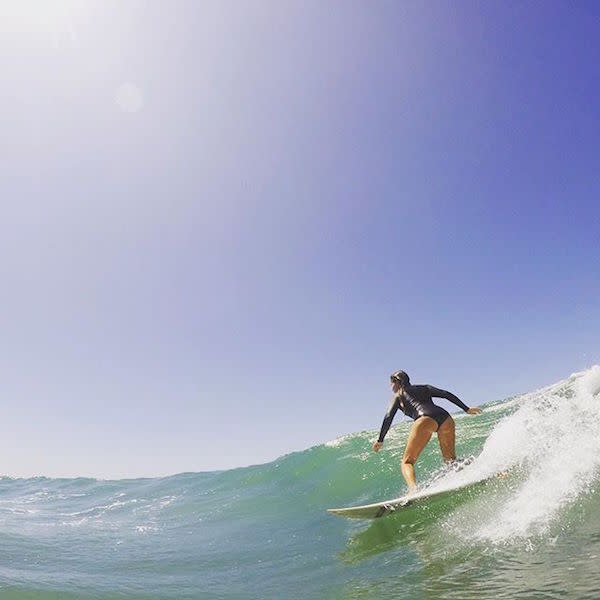 What's your daily surfing routine?
For me the coolest thing about living here is I can start my day on the water. Grab my coffee and walk to the waves and see what's going on. I don't really feel normal or balanced unless I start my day on the water. There's nothing like feeling the sand on your toes and getting salty to start the day.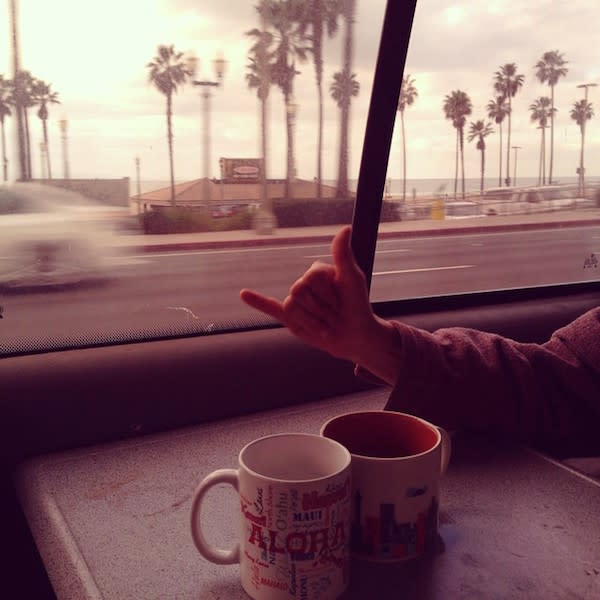 Describe the passion involved with surfing. How are you able to wake up every morning and dive into the cold ocean water?
My passion for surfing is about being on the water, there's no other feeling like that. It's basically out of this world. You know for me, the reason I gave up everything to come out here was so that I could feel that sensation every day.
There's nothing like the rush of dropping in on a wave and I think that's what inspires me the most.  Basically just training and challenging myself to be the best surfer I can possibly be. Whether it's going to new spots, paddling out on bigger waves, or all around surfing with more control. So I guess what keeps me going every day is my passion to be the best surfer I can possibly be for the rest of my life.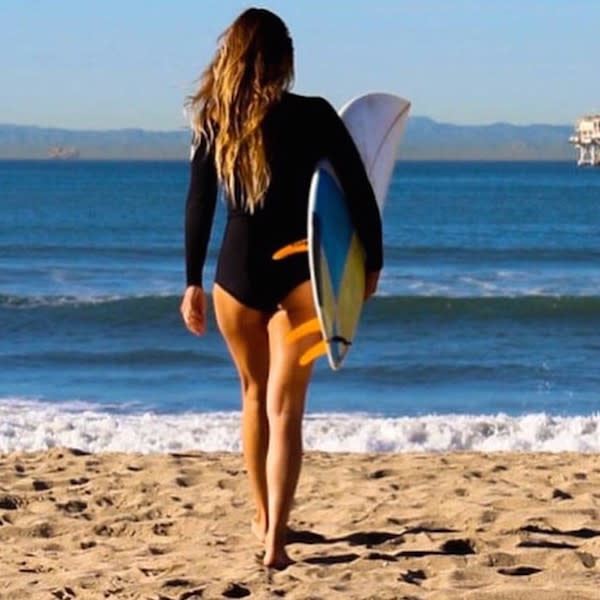 Why do you and many other surfers live in Huntington Beach?
It's hard for me to think of a better place to live than here in Huntington Beach because of the family that I have within the local surf community. I can connect with a lot of the people here. We just kind of understand each other. You can look at another surfer and just know. We have that feeling on the water, that feeling of just getting lost out there and just becoming one with nature and being so separate from the world for that moment in time. It doesn't get much better than that. Huntington Beach offers that.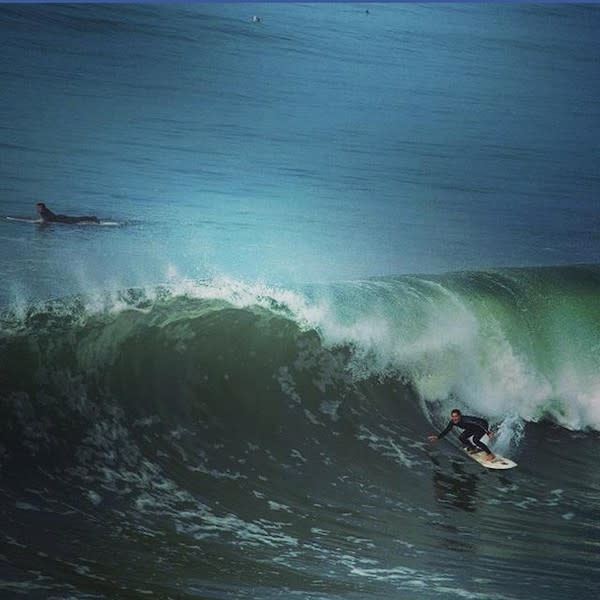 What makes the city such a great Californian surf town?
One of the best things about being a surfer in Huntington Beach is that you can surf year round. It's Surf City USA. I think that's what I love the most about living here, that you can paddle out any day of the year. I'm pretty sure I've seen a surfer out there every single day since I've moved here which is pretty rad. You can technically wear a bikini every day if you want to. The weather and waves are always amazing.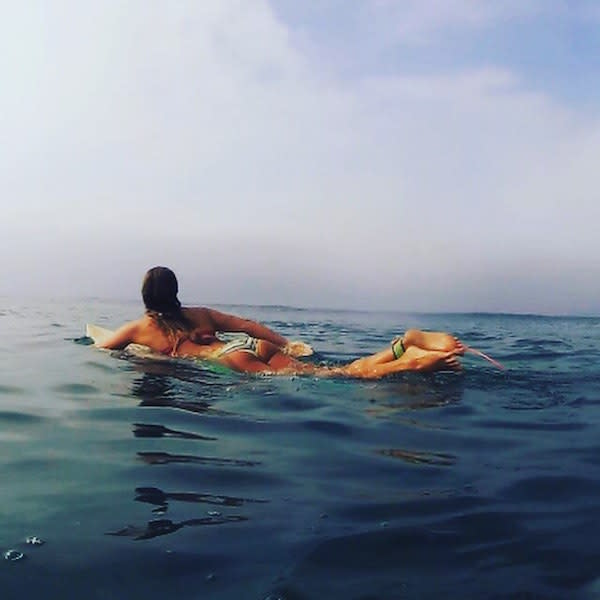 How has living in Huntington Beach inspired you to become a better surfer?
Paddling out here at the Pier, just being around some of the best surfers in the world and local legends, that makes me want to be a better surfer. They have so much knowledge to pass down. Surfing is multifaceted in the sense that there are so many aspects to the life of a surfer. You can surf just for the pure feeling or enjoyment or you can surf in a competition to get that adrenaline rush and see how you measure up to everyone else. But to me, there is nothing like the adrenaline rush of paddling out on a bigger day. And that's what I like to train for, pushing myself to get better and surf bigger. Huntington Beach is inspiring and makes that possible. I wouldn't want to be anywhere else.
Have questions about Surfing in Huntington Beach?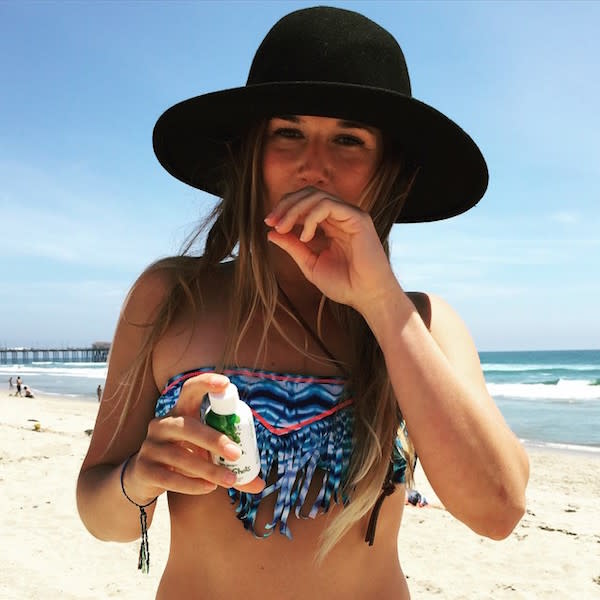 Ask Jamie! You can find her on Instagram at @singdivesurf!