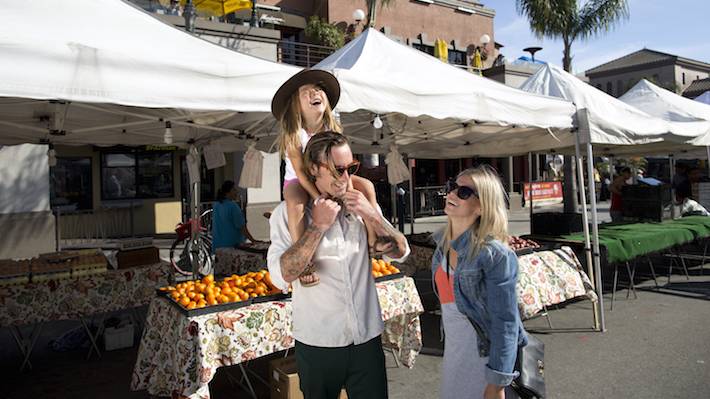 With so much going on, we've picked a few highlights to check out on your next visit to Surf City Nights…
Certified Farmers
Crafters and Artists
Food, Snacks, and Other Goods
Local Businesses
Stop by February 24 to see the finals of the Surf City's Got Talent competition. Other unique Surf City Nights events include the Princess Party and Superhero nights as well as special holiday themes.
Surf City Nights began in 2007 and is held every Tuesday evening from 5pm until 9pm. The event takes place year-round, but may be cancelled due to inclement weather. For more information about Surf City Nights, including how to become a vendor or street performer, go to the Huntington Beach Downtown Business Improvement District's website.
Parking: Surf City Nights closes Main Street between Pacific Coast Highway and Orange streets beginning around 2 p.m. If your car is parked and you don't remove it, there are towing fees. Once the street is closed, you can still park downtown. Beach parking lots on Pacific Coast Highway near the Huntington Beach Pier, coin meter street parking, and public lots are available downtown at 200 Main, 301 Main and 6th Street behind the Shorebreak Hotel.