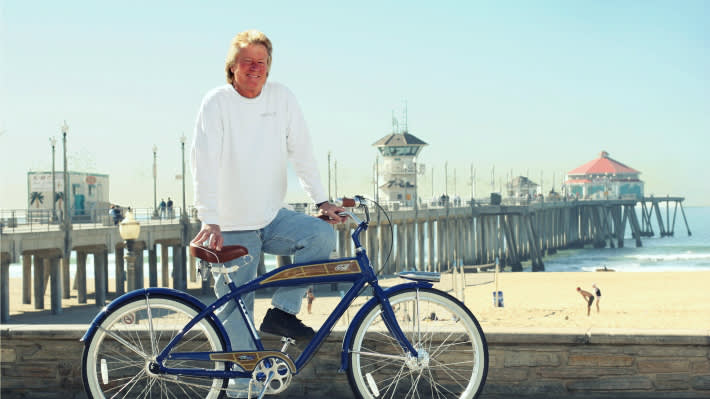 Dean Torrence was the co-founder, co-lead singer, and co-writer of the hit surf music duo, Jan & Dean, known for hits such as "Surf City", "The Little Old Lady from Pasadena", and "Dead Man's Curve". He currently resides in Huntington Beach, California and is largely credited for bringing the surf culture to the area. We were lucky enough to ask him a few questions about his music career and his current projects.
1. What is your favorite Jan & Dean album?
"Drag City" - All about the Southern California Car Culture
2. Do you remember the first time hearing your music on the radio? How would you describe that moment?
I was working at my summer Lifeguard job and I had my portable radio with me because I was told that there was a possibility that our newly recorded debut record might get played as an exclusive sneak preview on Los Angeles's number one disc-jockey's show. I was sitting in my tower when the song finally got played. I got so dizzy that I thought I was going to throw up. I had to climb down off the tower and head to the closest bathroom. 
3. How would you describe your relationship with the Beach Boys? Were they considered an inspiration or competition?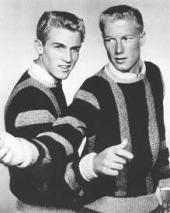 We were their mentors. Brian Wilson was very inspired by Jan & Dean's early recordings. When we first met, we invited them to work with us in our recording studio. We shared with them everything we had learned in the studio and they shared everything they had learned about the structuring of vocal parts. Jan and I had met on a high school football team so we understood and were comfortable with the team concept. We considered our relationship with The Beach Boys as another extended part of our team and I am pretty sure they felt the same way.

4. What was your connection to Elvis? It is said that you never actually played with him.
We were football buddies. There were a bunch of sand-lot flag football teams in West Los Angeles in the mid-sixties. Jan and I had a team that we sponsored and played on and so did Elvis and Ricky Nelson. So just about every Sunday during football season a bunch of teams would meet at Beverly Glen Park and play some football. Jan was at UCLA and I was at USC at the time, so our team was loaded with college all-American players. But Elvis had his own ringers too as well. So you see, we did play with him.
5. When you're not playing music, how do you spend your time?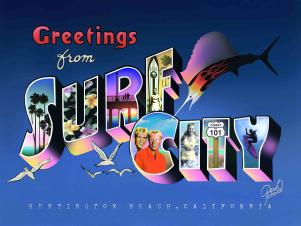 I still do a lot of graphic design work and I still win some awards along the way. As a matter of fact, I just got a beautiful "2013 Communicator Award" trophy for my "Surf City Allstars CD" logo and package design. Some of my graphic design work is exclusively featured at The Gallery HB located at our own Hyatt Regency in Huntington Beach.
I also own two classic 1920s Hollywood Hills homes that with my USC architectural background I have restored and then rented. One home was owned by Humphrey Bogart in the 1940s.
6. All of your fans are anxiously awaiting Jan and Dean's induction into the Rock and Roll Hall of Fame. Why do you think that hasn't happened yet?
I was a guest at this year's Induction Ceremony and watched as Jan & Dean's old manager got inducted but Jan & Dean didn't. Well this made sense to somebody so I guess somebody could find that somebody and get an explanation but I really don't have any time to waste on chasing down this convoluted mystery because I live in Surf City and I have much better things to do with my time even if it's just a trip to our local Dairy Queen (with an ocean view) and watch another beautiful Surf City sunset.
7. Do people recognize you of Jan and Dean fame?
From time to time but not at Home Depot.
For more information on Dean Torrence and everything Jan & Dean, visit http://www.jananddean.com/