For 47 years, the Sugar Shack Café on Main Street has been the go-to place to fill up after a morning of surfing and exploring Huntington Beach. In fact, the homey diner down the street from the pier was voted the best breakfast in Orange County in 2009 and 2010 by myFOXla.com. You cannot go wrong with a pancake platter, but have you ventured out to try these unique Sugar Shack offerings?
The Keppler's Special puts some delicious variations on your average Eggs Benedict. Two English muffin halves are piled high with sliced avocado, tomato slices, and bacon. Rather than poached eggs, the muffins are blanketed by a bed of three fluffy scrambled eggs and flavorful hollandaise sauce. Accompanied by a side of crispy hash browns, your meal is guaranteed to satisfy.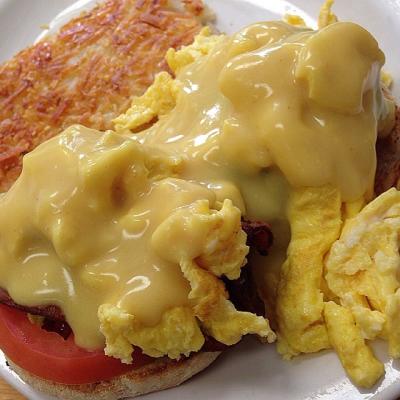 In addition, recharge your morning with Sugar Shack's signature drink, the Surf. A blend of coffee and hot cocoa, your caffeine fix and love for chocolate are united into one steamy cup of heaven. Topped with whipped cream, the Surf is grown-up coffee mixed with the sweet reminiscence of a childhood favorite.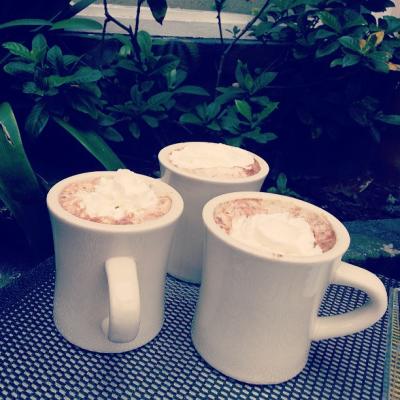 Paired together, these two Sugar Shack specialties make a breakfast you'll be dreaming about for the rest of the week. For more information and other menu offerings, visit the Sugar Shack Café website.
Let us know how you liked the Keppler's Special and the Surf by sharing on our Facebook Page!
(Cover photo courtesy of CAHairyBear / Flickr)