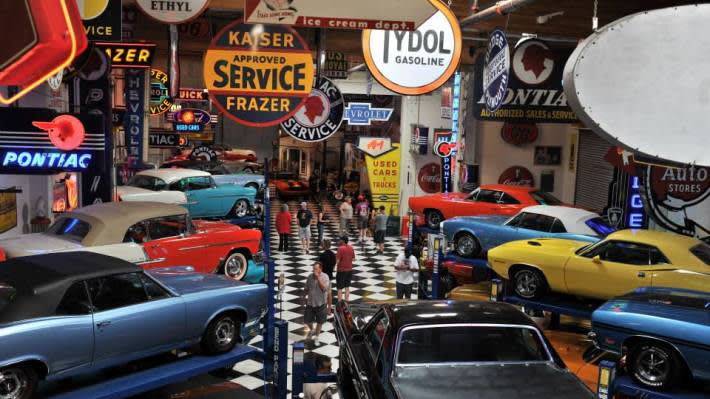 Surf City Garage began in 1970 when Tim Miller bought his first car at the age of 16, a 1967 Pontiac GTO. Since then, his collection, now known as the Surf City Garage American Muscle Car Collection, has grown to include over 130 vintage muscle cars. Every year, Tim opens his garage and private collection to the public for one day. Don't miss your chance to see this amazing group of muscle cars at the 6th Annual Surf City Garage Car Show on Saturday, August 16.
Come enjoy delicious food trucks, live entertainment, vendors and fun for the whole family with the all new Kid's Zone. Admission is free and there will be over $2,000 in cash and prizes given away at the event.
Want to enter the car show? Registration is $30 through August 8 and $40 after up until the day of the show. Find more info here!
Check out last year's event video here!
Event Details:
Saturday, August 16, 2014
10:00 AM - 3:00 PM
Surf City Garage Headquarters
5872 Engineer Drive
Huntington Beach, CA 92649
P714-894-1707