Owoooooo! From ghostly tales and haunted tours to dog howling and costume competitions, Huntington Beach dishes up a spooky -- and kooky --  time to celebrate Halloween.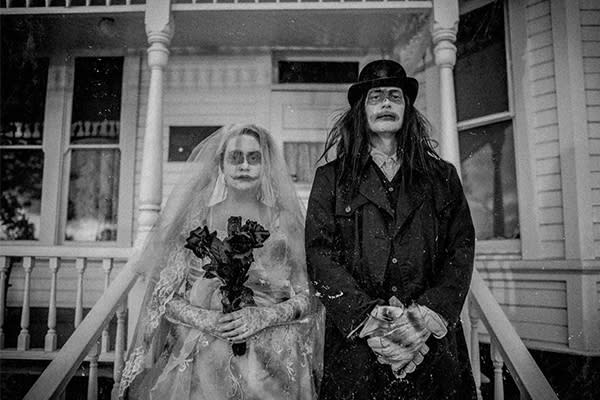 Weekend festivities for the family kick off with City of Huntington Beach's Halloween Pumpkin Carving and Costume Contest 6 to 8 p.m., October 28, at City Gym. Families can pick their own pumpkin to carve from the pumpkin patch, join in games and tour a kid-friendly haunted house. With separate costume contests for children and adults, all are invited to dress up in their most creative costumes. Register in advance at HBsands.org -- no tickets will be sold at the door, and the event is expected to sell out. Cost is $20 per family, including one pumpkin, a safety carving kit, and refreshments.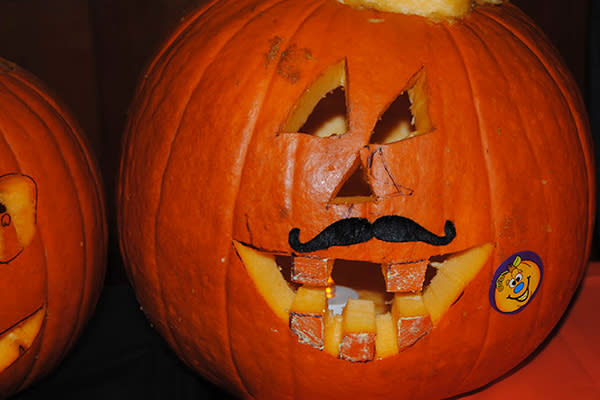 Photo credit by City of Huntington Beach 
Huntington Beach Downtown's HalloweenFest on Main Street and 5th and PCH (formerly The Strand) promises a howling-good-time from 4-8 on Halloween night, Tuesday, October 31. Kids can trick-or -treat with local merchants and strut their spooky and outlandish costumes for the children's costume contest at 5 p.m.  Get out those doggie treats to train your pet to howl its loudest and longest for the "Howl-a-ween" dog howling competition at 6:30 p.m. (Stick around for more fun combined with Halloween-themed Surf City Nights Tuesday night street fair, including pony rides, a petting zoo, games, inflatables and entertainment.)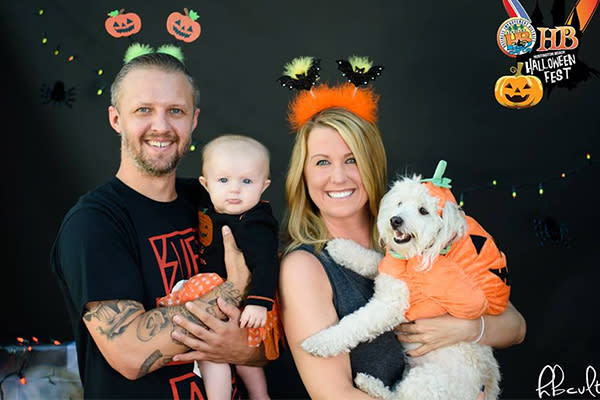 Photo credit by H.B. Downtown 
Who knew your neighbors could be so spooky? Local residents continue to stage their own, elaborate haunted houses. For his 16th annual haunted Castle House homeowner Dominic Minaldi has been preparing all month to stage a most frightening maze of boogiemen, monsters and chilling dioramas. He's planning on giving out hundreds of pounds of candy as he expects several thousand to come explore his scary abode.  Lines start forming at the castle doors (at 9001 Bermuda Drive,) at dusk on Halloween Night and close around 10:30 p.m., Minaldi says. Best not get lost in the spooky corridors. Boohaha!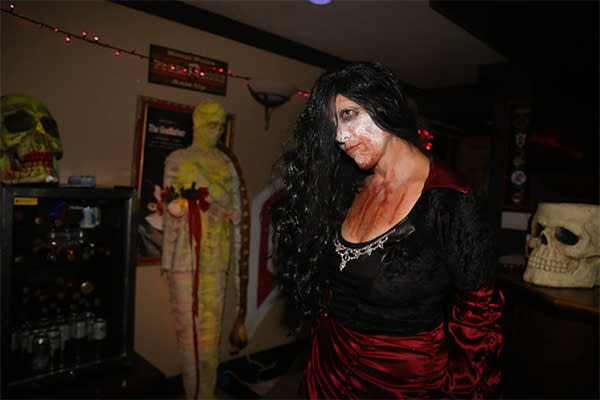 Photo credit by Castle House Halloween 
Who knows what evil creatures lurk at the Earwood family's 15th annual Earrywood Haunted House? Expect a line as you'll be lead in small groups through the ten creepy rooms at their home on 5631 Serene Drive – serene only if you find pure terror chillaxing. The haunt will open 7 p.m., Saturday, October 28 and Tuesday, Halloween Night. Check Earrywood Haunted House Facebook page for additional details.
Photo credit by Earrywood Haunted House