Photo from Kelly McLemore.
It's almost time for So Cal Corgi Beach Day! Bring your pup for a day of corgi fun at the Huntington Dog Beach on Saturday, April 8 from 10 a.m. to 3 p.m. Admission is free, and all breeds of dogs and humans are welcome!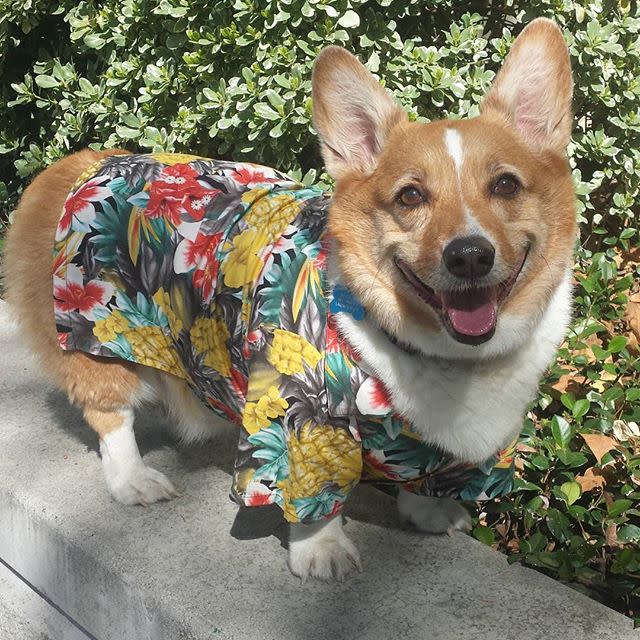 Photo by @socalcorgibeachday.
The official host of So Cal Corgi Beach Day, Mr. Pickles, will be at the event to greet all of his new friends.
"Huntington Beach is the perfect place to host Corgi Beach Day because it's the most perfect dog beach in the world!" Mr. Pickles said. "Surf, sand, and corgis in bikinis—my kind of heaven!"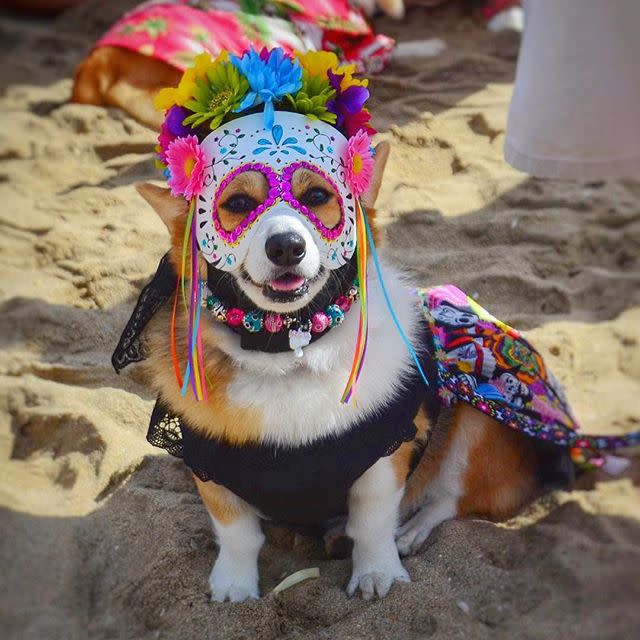 Photo of @bella.the.human.corgi by @wonderlandphotography.
This season's event is tiki themed, so be sure to dress in your most tropical attire for the Tiki Costume Contest, or go wild for the "Anything Goes" Costume Contest.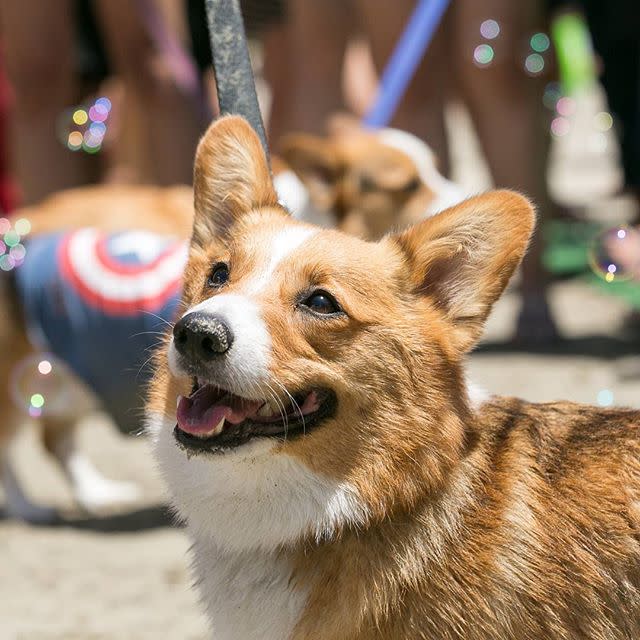 Photo by @fetchpetphotos.
If your four-legged friend has a special trick, show off their skills at the Corgi Talent Contest! Other events will include a limbo contest, a coconut cupcake-eating contest, and bacon-flavored bubble time.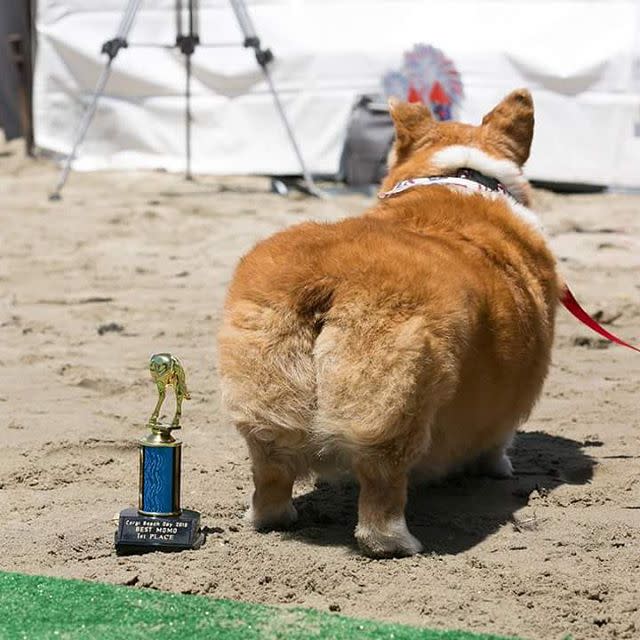 Photo by @socalcorgibeachday.
Don't miss the Best Momo contest, honoring the pup with the best corgi butt!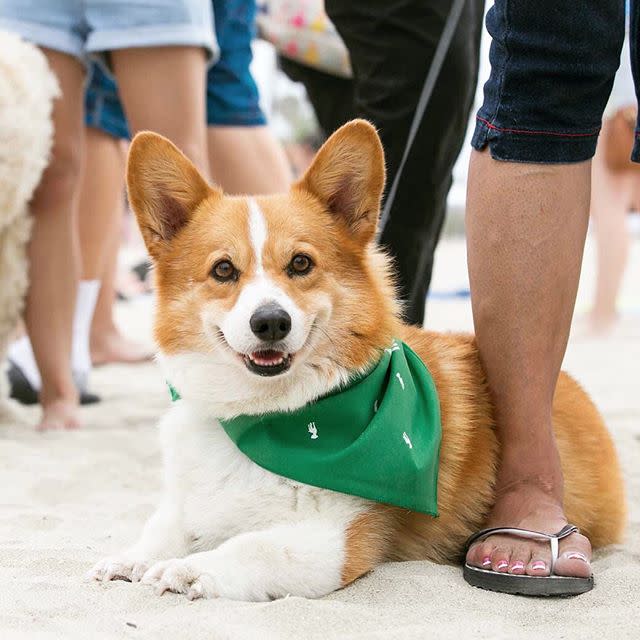 Photo by @healthyspot.
Visit the Corgi Beach Day Tiki Hut for cute photos sponsored by the Healthy Spot! Your photos will be printed for free, and all donations will go to the Queen's Best Stumpy Dog Rescue.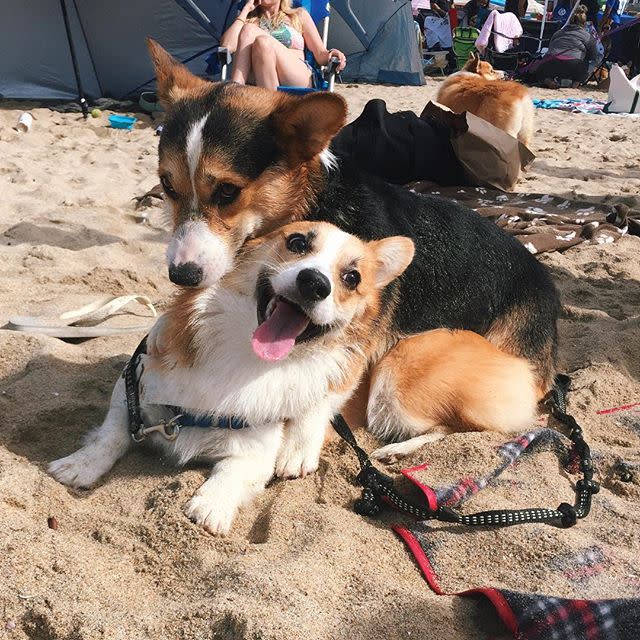 Photo by @tofu_corgi.
"I love seeing all my 'fur-ends' and all my pals from our rescue partners at Queens Best Stumpy Dog Rescue," Mr. Pickles said. "It's all about making new friends and celebrating with old ones."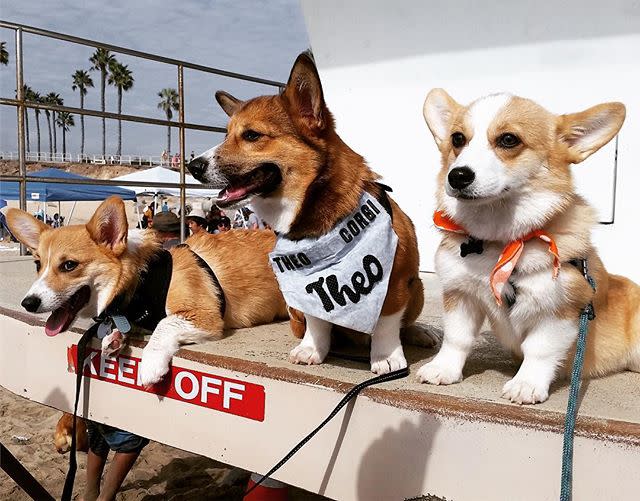 Photo by @kaiah_corgi.
The springtime gathering is one of the three seasonal events hosted by So Cal Corgi Nation. This huge corgi gathering draws in friends from near and far—nearly 1,000 dogs have attended the event in the past!
Parking
While parking can be "ruff" on this popular day at the Huntington Dog Beach, there are many options! Just be sure to arrive early and carpool if possible.
If you get to the beach early in the day, there are two metered parking lots on Pacific Coast Highway between Seapoint St. and Goldenwest St. There is also metered parking available along Pacific Coast Highway, south of Goldenwest St. to the pier.
You can also park in the surrounding neighborhoods for free if you can find a spot (please check for signs in case of permits).

If you need to park far away, you can also call an Uber or Lyft to take you to the dog beach. Just make sure that the driver is dog friendly!
So Cal Corgi Beach Day
Saturday, April 8
10 a.m. - 3 p.m.
Huntington Dog Beach
100 Goldenwest St.
Huntington Beach, CA
Admission: free!
www.socalcorgibeachday.com
Instagram: @socalcorgibeachday