You know what would make a day in Huntington Beach better? Pizza.
In fact, pizza tends to make everything better. It's fun to eat, doesn't require utensils, and it's portable-making it the ideal beach meal! Whether you are looking to grab a pie to go or would prefer to sit down and savor the sauce and toppings... these are the best slices in Surf City USA!
Pizza Lounge
Pizza Lounge is a great place to enjoy a slice while takin in the upscale downtown atmosphere. The menu offers more than 25 gourmet pizzas, with options ranging from Classic Cheese and Caprese to more adventurous pies like Chipotle Shrimp and Chicken Pesto. Pizza Lounge also has full beer and wine service, so you can accompany your slice with a high-quality drink. Pizza Lounge is perfect for you and your friends to share a great pizza on a night out.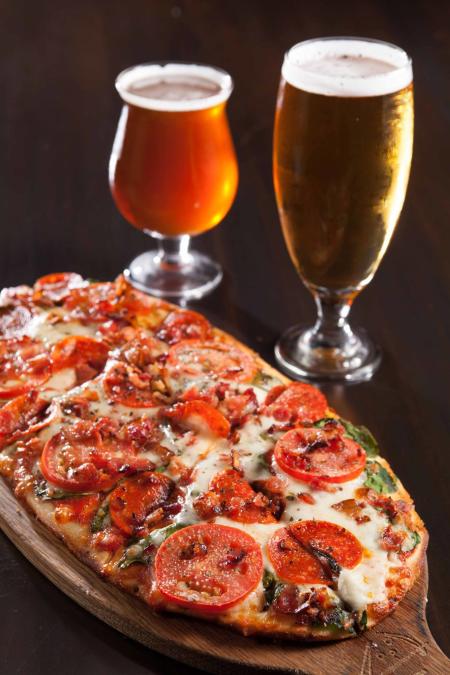 Huntington Beach Beer Co.
Located on the second-floor overlooking Main Street, Huntington Beach Beer Co. is famous for its ales and lagers brewed on-site. However, it is a little known fact that their pizzas are an absolute must-eat! The individually sized pizzas are generously portioned and flavorful. If you're craving something spicy, try out their signature Thai Chicken Pizza, with roasted chicken, spicy peanut sauce, cilantro, green onions, carrots and sprouts! It's unlike anything you've had before, guaranteed.
Pizza D' Oro
A Huntington Beach tradition, family-owned Pizza D' Oro has been serving up slices of Italy in Surf City USA since 1968! Hearth-baked pizza is sold by the slice and by the pie, so you can purchase a meal for yourself or share with the entire family. Even though the menu offers classics, you can completely customize your pizza. With a variety of sauces and toppings to choose from, you don't have to stick to the basics! Additionally, Pizza D' Oro also serves sides, pastas, calzones, hot sandwiches, and other Italian dishes.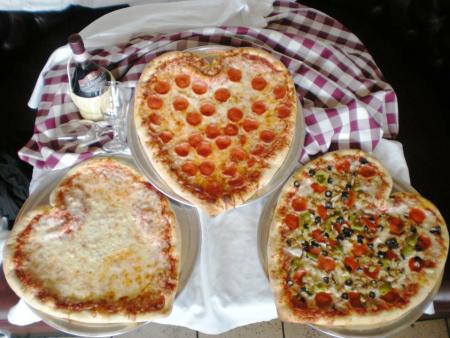 A Slice of New York
A Slice of New York earned a place in the Top 10 Best Pizzerias by OC Weekly and the OC Register in 2013, and the title is well earned. All of their pizzas are hand-tossed and stone baked to be delightfully crispy and savory. Yum! Craving pizza but on a tight budget? The all-day special offers two slices of pizza and a soda for $6.95, every day! It's awesome for a quick bite after a day of catching waves.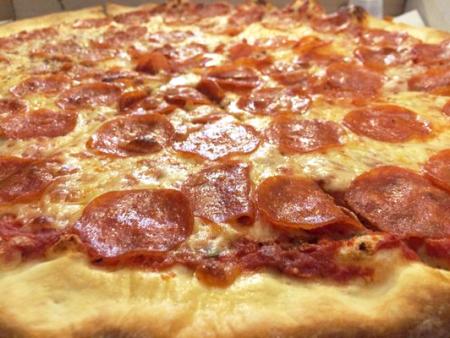 What are some of the best pizzas you've tried in Huntington Beach? Do you like the classic styles or adventurous toppings? Let us know on Facebook or Twitter!