Way back in January of 2014, the Huntington Beach Independent published an article on Chef Andrew Gruel, founder of modern seafood shack Slapfish, expanding to a second location in Laguna Beach and moving into the franchise arena. The article was entitled "Slapfish set to jump into a bigger pond".
Fast forward to 2018 and Slapfish is the big fish in a little pond when it comes to quality, sustainable seafood and legendary lobster rolls in a fast casual concept.
How did this happen? Besides hard work, tenacity, and perseverance, Andrew Gruel knows his seafood and is committed to seafood sustainability. In 2009, Chef Gruel helped develop a nonprofit organization called Seafood for the Future with the Aquarium of the Pacific in Long Beach. They educated chefs, restaurants and consumers about sustainable seafood - I met him at the first Seafood Summit.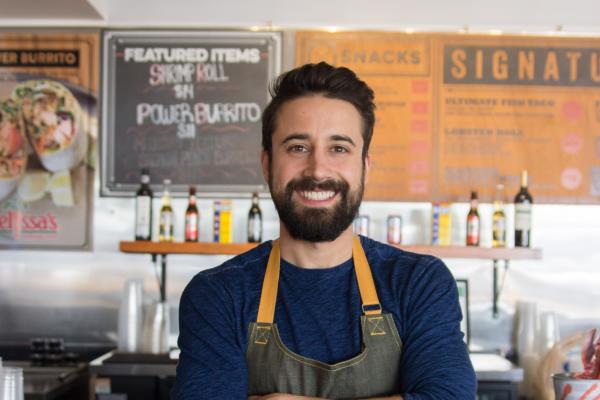 Gruel and his former partner launched Slapfish as a food truck in 2011 and quickly gained a loyal fan base of seafood lovers on the merits of his Lobsticle, Lobster Roll, and Fish Tacos. A year later, the first Slapfish restaurant opened in Huntington Beach (Newland Center) and the rest is history. Today, Slapfish has two company locations (Huntington Beach and Laguna Beach) and 9 franchise locations with a target of 25 franchises by the end of 2018.
This week sees the "soft opening" of Raw Bar by Slapfish, next to (and adjoining) the flagship Slapfish in Huntington Beach. Raw Bar features a menu of oysters, smoked fish, charcuterie, cheese, poké (made with fresh fish vs. frozen used in the majority of poké places) and small plates of sliced Peruvian style raw fish. A sliding barn door gives access to both restaurants and guests can order from the full Slapfish menu, however, the Raw Bar menu is not offered on the Slapfish side.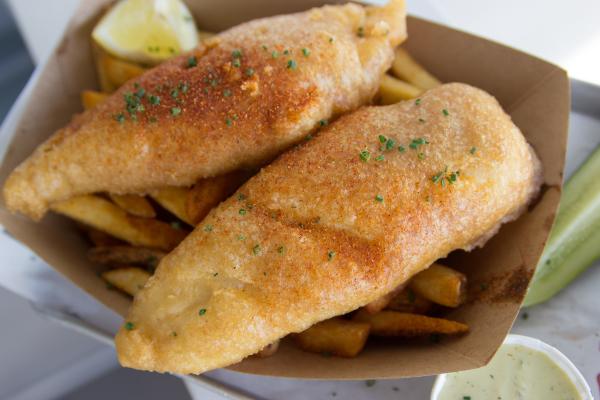 Gruel is committed to supporting the communities where they are located (including franchises) and donates 5% of all profits to charities. His vision for Raw Bar by Slapfish is a "local hangout" for the community, thus, prices will be kept low —oysters selling for $1 - $3 and beer prices ranging from $2 to $6. The full service restaurant features seating for 18-20 at the oyster bar where you can watch your food being prepared along with additional seating for 30 at tables and booths. Sixteen taps feature local craft beer, sake and kombucha with a unique "Beat The Clock" format beginning at 3:00 p.m. To find out what "Beat The Clock" is all about, you'll just have to pay Raw Bar by Slapfish a visit!
Slapfish, Newland Center, 19696 Beach Blvd, Huntington Beach, CA 92648 714-963-3900
Huntington Beach Restaurants