In the late 1700s, a British statesman became so absorbed at a gambling table that he refused to get up for a meal. It's believed he ordered his valet to bring him a piece of salted beef between two slices of toasted bread—a "sandwich," so named because John Montague held the title of the Fourth Earl of Sandwich.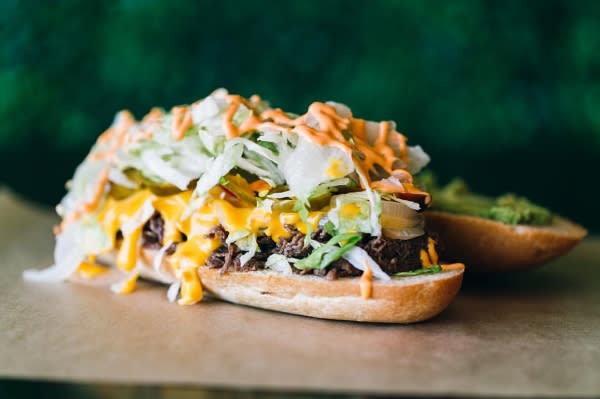 Today, America pays homage to the culinary staple with National Sandwich Day on Nov. 3. And in Huntington Beach, there's even more reason to celebrate thanks to the opening of Sessions West Coast Deli on Pacific Coast Highway, just a few doors down from Main Street. The restaurant has a chill vibe that's just right for the coast, with large windows featuring views of the pier and palm trees.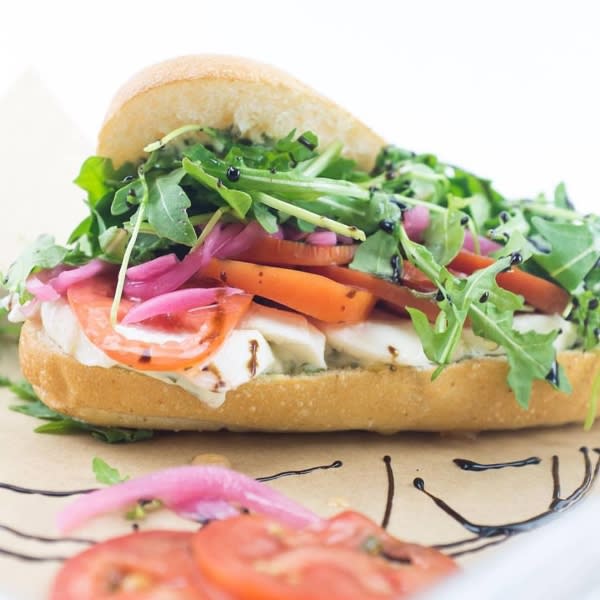 Open for breakfast, lunch and dinner, Sessions' biggest draw, however, is the chef-driven menu; each sandwich, soup and salad offering has the highest quality ingredients, brought together in a way that creates a gourmet experience at odds (in the best way possible) with the neighborhood-casual setting. In fact, for its efforts, the restaurant recently earned the Sandwich of the Year recognition by the OC Register for its Summer Zephyr. 
The Story
Like the popular food that it serves, Sessions West Coast Deli's name has an origin. A common slang term in Southern California, "sessions" refers to time spent out on a board, be it surf, snow or skate. For Orange County locals Max Schultz and Matt Meddock—Sessions' founding partners—the moniker was fitting for their first gourmet sandwich restaurant on the Balboa Peninsula.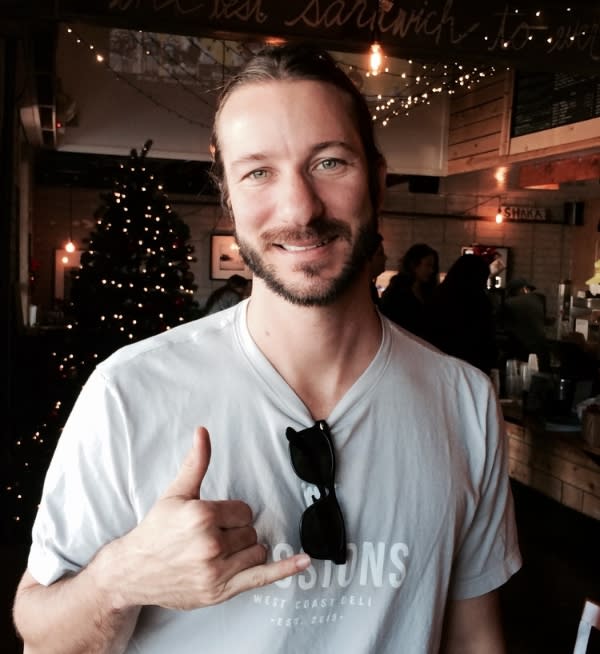 But a little over a year later, in August 2015, they opened up shop in the ultimate surf town: Huntington Beach. 
"Many people from HB were coming to Newport to eat," Meddock says of the second Sessions location. "We knew we wanted to grow, and growing into the next beach town over made sense. But when we found our location, the deal was sealed! [A] 180-degree ocean view [to] watch surf all day—it doesn't get any better."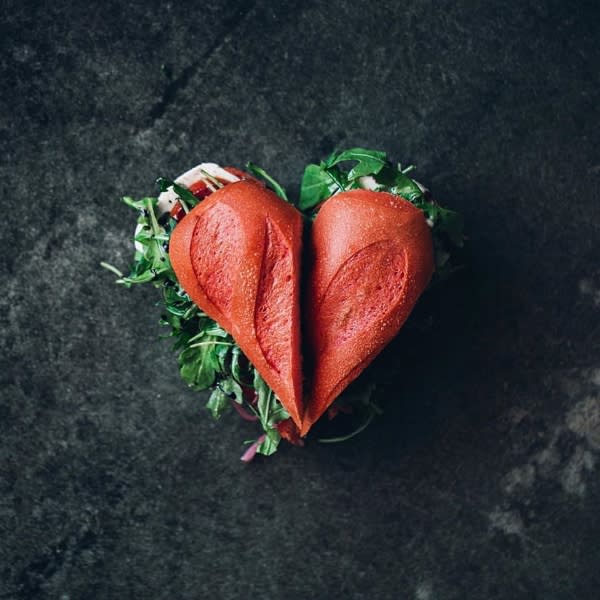 The Food
The dynamic duo is the dream team when it comes to building a menu focused on the West Coast philosophy of quality over quantity.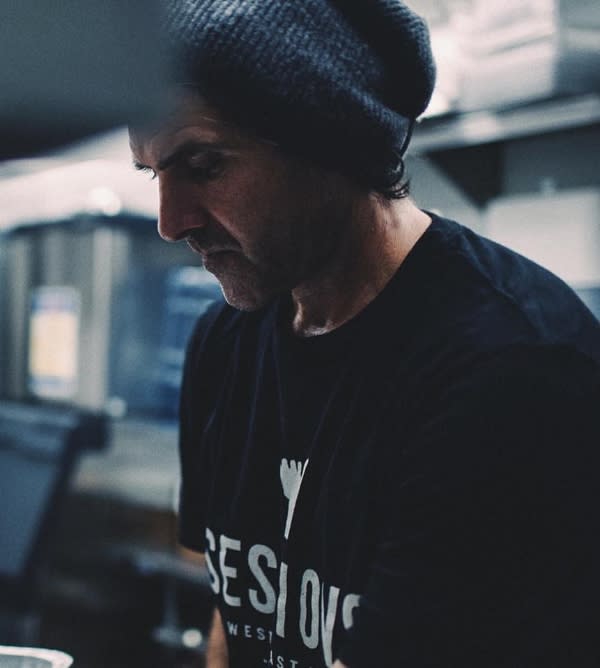 Schultz, who also serves as the culinary director, has a chef's perspective that elevates simple sandwiches to an art form. Humanely and naturally raised meats complement from-scratch sauces and locally grown produce; all the ingredients are piled onto fresh bread sourced from the popular OC Baking Co. Upon opening, Schultz and his kitchen team added nearly 10 new options to both menus, which are now the same. "We do add some spice to our Shaka Spuds in HB though," Meddock confesses. "The people of HB seem to like things spicier than Newport!"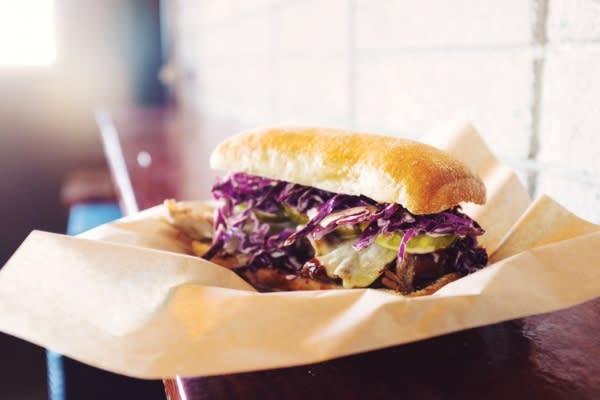 Meddock's enthusiasm for sandwiches makes him the perfect sounding board for new concepts and flavors. "My personal favorite is the Sloppy Barney," he says. "With most of our sandwiches, we try to push the envelope. We did the same with our pulled pork sandwich, at first (the Sloppy Barney). We were experimenting with al pastor; we even made a pineapple coleslaw with BBQ sauce. But reality hit us!  Why are we trying to go outside of the box with a sandwich that most people have already made up their minds about? Let's give everyone exactly what we think they already want, but let's make it the BEST pulled pork sandwich they have ever had. I think we nailed it."
Meddock's passion—and likely ability to eat sandwiches every day of his life—inspired Schultz to name two of the sandwiches in his honor. The Meddock Melee, composed of roast turkey, jalapeno jack, guacamole, razor onion, tomato, cherry pepper, sprouts and adobo buttermilk dressing all on a toasted squaw roll, is a top-seller.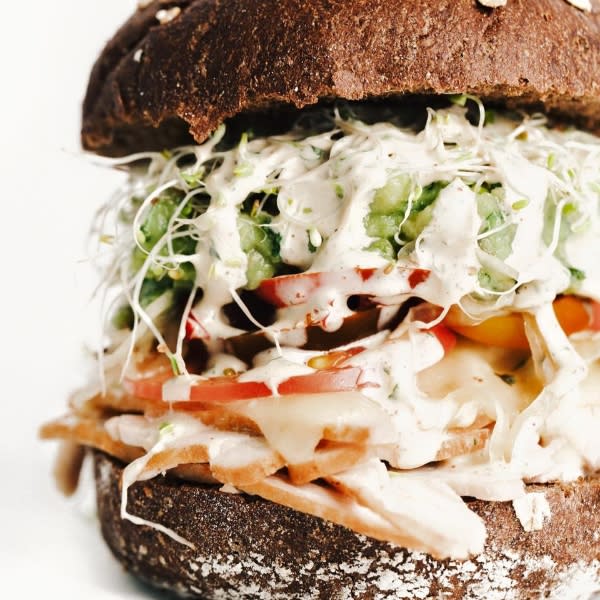 But the artisanal option named for Meddock's wife, the Summer Zephyr, is a cornerstone on the menu. The bread is simple—a fresh-baked French roll—and its layers of ingredients bring to mind a Caprese salad, with a syrupy balsamic reduction, mozzarella, baby arugula, basil and glorious ripe tomatoes. Like all of Sessions' sandwiches, though, there are a few surprises, namely the pickled red onion that adds a kick to the healthy flavors of the vegetables, a creamy basil aioli and the option to add roast turkey.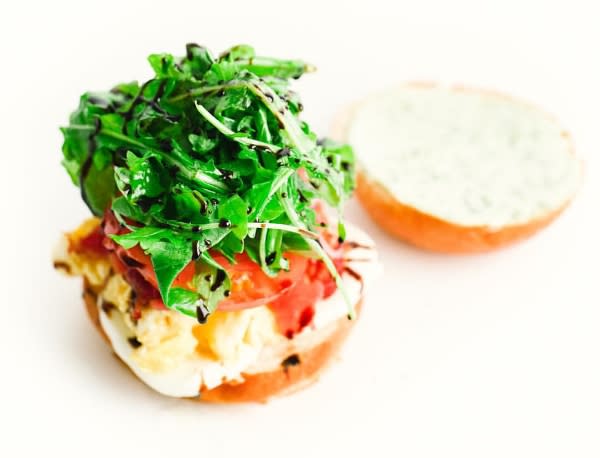 "Since we have opened, our Summer Zephyr sandwich has been, by far, the most popular," Meddock says. "We sell 100 percent more of those than any other sandwich on the menu." 
For National Sandwich Day Meddock and Schultz plan to offer an "epic deal" on the popular Summer Zephyr. "Last year we did the Summer Zephyr for $1," Meddock says. "So people should stay tuned for this year."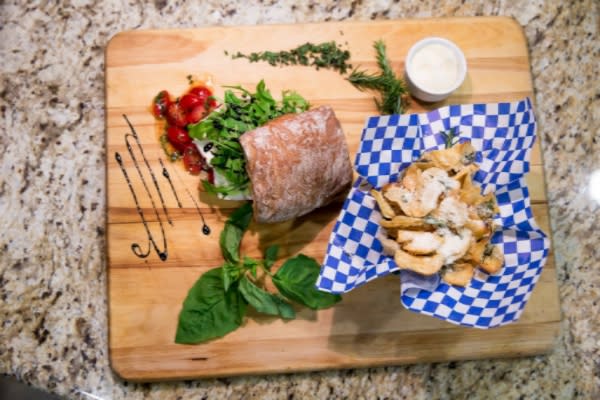 Address: 414 Pacific Coast Hwy., Huntington Beach,CA 92648
Phone: 714-594-3899
Hours: 7 a.m. to 9 p.m. Monday through Saturday; 7 a.m. to 8 p.m. Sunday