Shopping at Petals and Pop is like taking a breath of fresh air. It appeals to all the senses. Walk in and sniff the aroma of the fragrant flowers, touch the elegant floral bouquets, let your eyes wander around the shop's charming décor, hear the cork pop off a finely curated bottle of champagne and tickle your taste buds with the distinct flavor of the bubbly.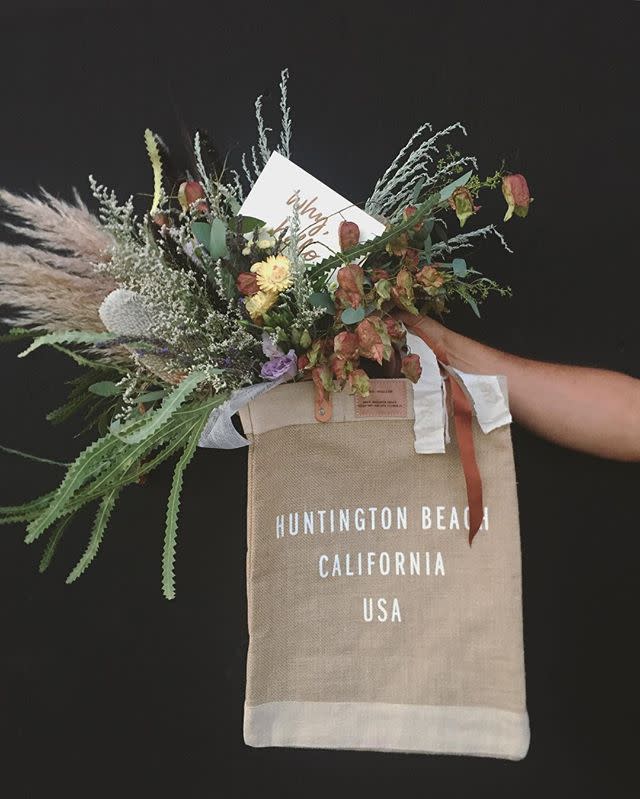 Petals and Pop is not your typical flower shop. This unique gem, located in Lot 579 at Pacific City, has an array of fresh cut flowers, arrangements, gifts and champagne that meld all the fine details of table, home and garden.
Known for their "meaningful" bouquets, owner Theresa Anderson and her staff mix modern design with timeless artistry to create romantic floral arrangements using flowers that are in season and purchased locally. A different variety of flowers and color schemes are selected each week which offers clientele an opportunity to appreciate the natural beauty of blooms they may not be familiar with.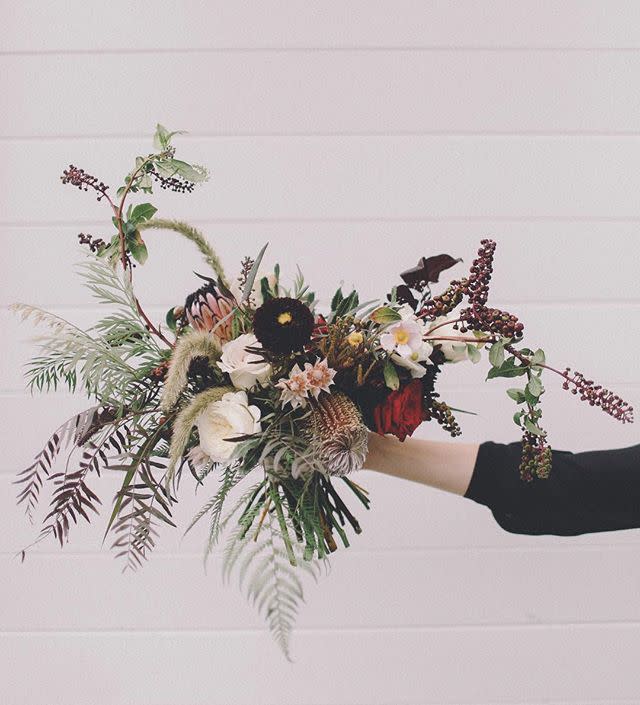 While deciding on a bouquet, guests can relax at the champagne bar. The sparkling beverage is served by the glass, split or bottle in vintage crystal glasses on a linen napkin with real flowers sprinkled at each place setting. The list of champagnes are palate-pleasing, including Pol Roger, the brand preferred by Winston Churchill.
To complement any style of floral arrangement, Petals and Pop has gift items for sale from specialty vendors and "mom and pop" artisans, such as handcrafted cutting boards and bonsai trimming shears. Also available for purchase are Apolis jute market bags, handcrafted in Bangladesh and finished in Huntington Beach, and Darling, a publication reminiscent of LIFE magazine but with a focus on the art of being a woman.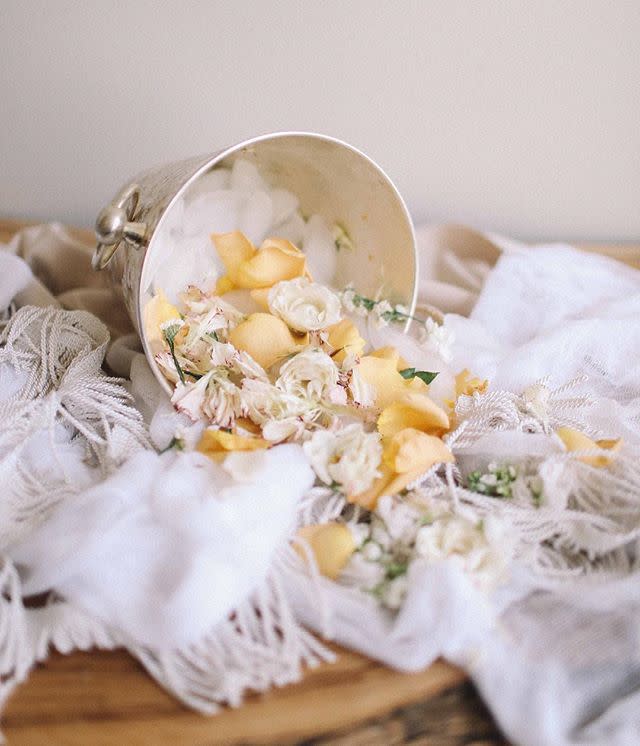 Petals and Pop will launch its first flower arranging class (holiday wreath making) in December. Look for champagne tasting events to debut early in 2017 that will focus on categories of champagnes and the regions where the best grapes are grown.
"We are here to create an experience. Come in and enjoy," Theresa Anderson
Huntington Beach Pacific City Lot 579
21058 Pacific Coast Highway Suite M 120
Huntington Beach CA 92648
(714) 374-0252
Hours: Sunday-Wednesday 11 a.m. to 7 p.m., Thursday – Saturday 11 a.m. to 9 p.m.