"If you can't get to paradise, I'll bring it to you." -- Donn Beach
Born Ernest Gantt, the creator of the tiki bar quickly changed his name to Donn Beach after the success of his first Don the Beachcomber restaurant in Hollywood during the 1930's. At one point, Donn ran 16 locations and was credited as the inventor of 84 bar drinks.  Now with three operating restaurants, Huntington Beach is proud to be home to the only mainland Don the Beachcomber location.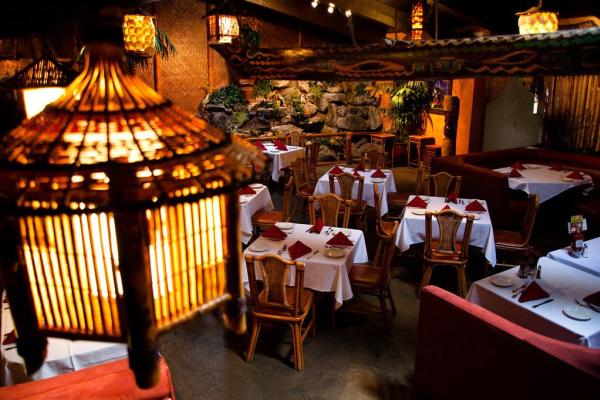 Serving Hawaiian American food such as mahi-mahi, Kalua pulled pork, and other authentic Polynesian dishes, Don the Beachcomber has earned quite the reputation for their signature rum drinks and outlandish atmosphere. Yelp user, Gregory W. from Irvine, California perfectly sums up the Beachcomber experience in his review…
"Set in a 1950's Polynesia that never existed, Don the Beachcomber is chock-full of kitsch and wonderment.  Even if you, like me, don't particularly embrace island mania, you can't help but feel a thrill walking into the over-the-top, nutty decor with its suspended dugout canoes, semi-cheesy lounge music, and waterfalls.  Here's why it's great -- the drinks and appetizers are sublime.  You can't help but love tiki mixed to perfection with 4+ styles of rum and up to 20 ingredients.  The flavor complexity makes each drink and each sip a source of amazement.  Fair warning: the Zombie lives up to its name for zombification."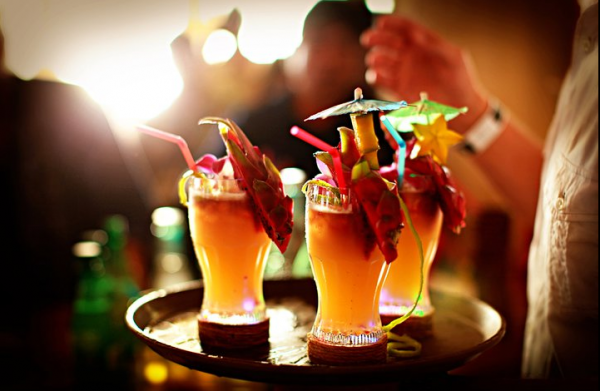 While the food and ambiance is entertaining enough, you can catch live music from a variety of Polynesian, Blues, and Rock performers on the weekends. Sundays are reserved for Reggae while you can try your hand at a favorite tune on Saturday and Sunday evenings during karaoke hours. Feeling tropical? Stop by today for a mai tai and pineapple upside down cake.