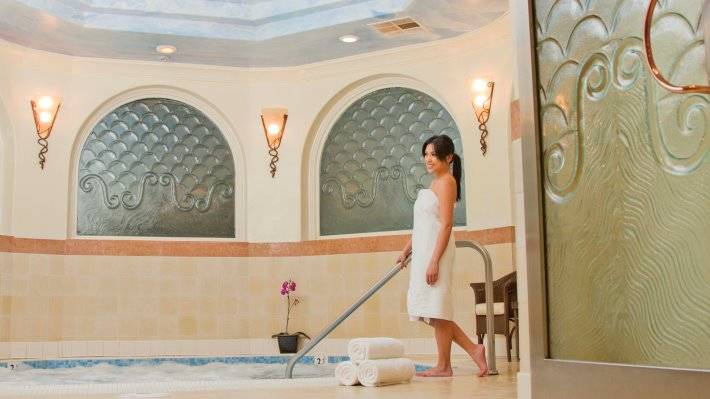 Pacific Waters Spa, located at the Hyatt Regency Resort & Spa in Huntington Beach, fuses a Mediterranean feel with inspirations from the Pacific waters off the Southern California coast. This 20,000 square foot oasis is the ultimate retreat for body and soul, the perfect hideaway among Orange County day spas. Delight in products and services extracted directly from the earth and sea using organic elements such as mud, algae, plant minerals, fruits, seaweed and even purified seawater.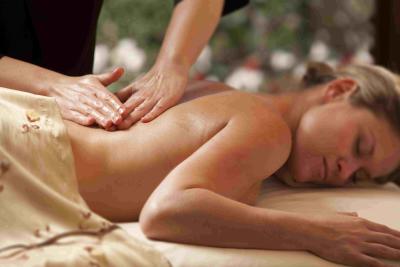 Enjoy the complete Pacific Waters spa experience. Be sure to allow time to exploit all the lavish amenities available - including sauna, steam, waterfall showers, private whirlpools, outdoor relaxation areas, a state-of-the-art fitness center, cutting-edge salon and personal lockers.
For those guests wishing to utilize all of the wonderful facilities at Pacific Waters without partaking in one of the specialized treatments, they offer a Daily Spa pass for only $35 per day.  Relax in the luxury of the sauna and steam room, or join one of the aerobic classes held in the fitness center.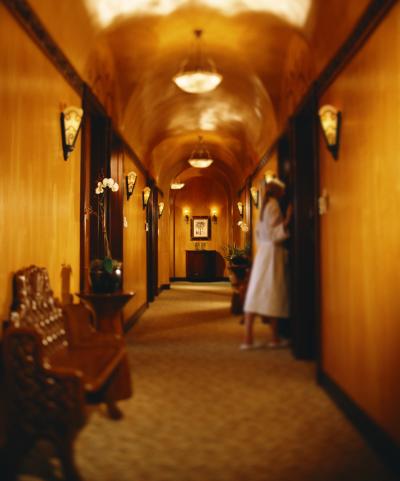 Yelp user Tam D. from Orange County says "I would have to say this is the best spa that I've been to HANDS DOWN! Move out of the way Burke Williams, Glen Ivy and Spa Gregorie's - Pacific Waters Spa is the crème de la crème, the quintessence, the absolute standard of how a spa experience should be."
To book your appointment today, check out their website here or call 714.698.1234.
Pacific Waters Spa
Hyatt Regency Resort & Spa Huntington Beach
21500 Pacific Coast Highway
Huntington Beach, CA 92648