Oceanfront views, delicious food, and unique shops. Beach vibes and a laidback lifestyle. Pacific City embodies all of Surf City USA. Yes, you'll find surf shops and grab-and-go eateries along with upscale shops and restaurants. And new pop-ups and shops with art installations all within the outdoor and oceanfront center. It's the place to be in Huntington Beach. Here are the new additions to Pacific City and why you should be here. 
"Pacific City is undergoing tremendous changes this year, making it the perfect destination for locals as well as tourists who are looking for a beachside hangout. We are thrilled to welcome a host of new tenants, each of which fit perfectly into the surfside lifestyle that defines Pacific City and its guests."
— Jennifer Williams, Marketing Director for the shopping center.
New Eateries
Bella Sophia Chocolates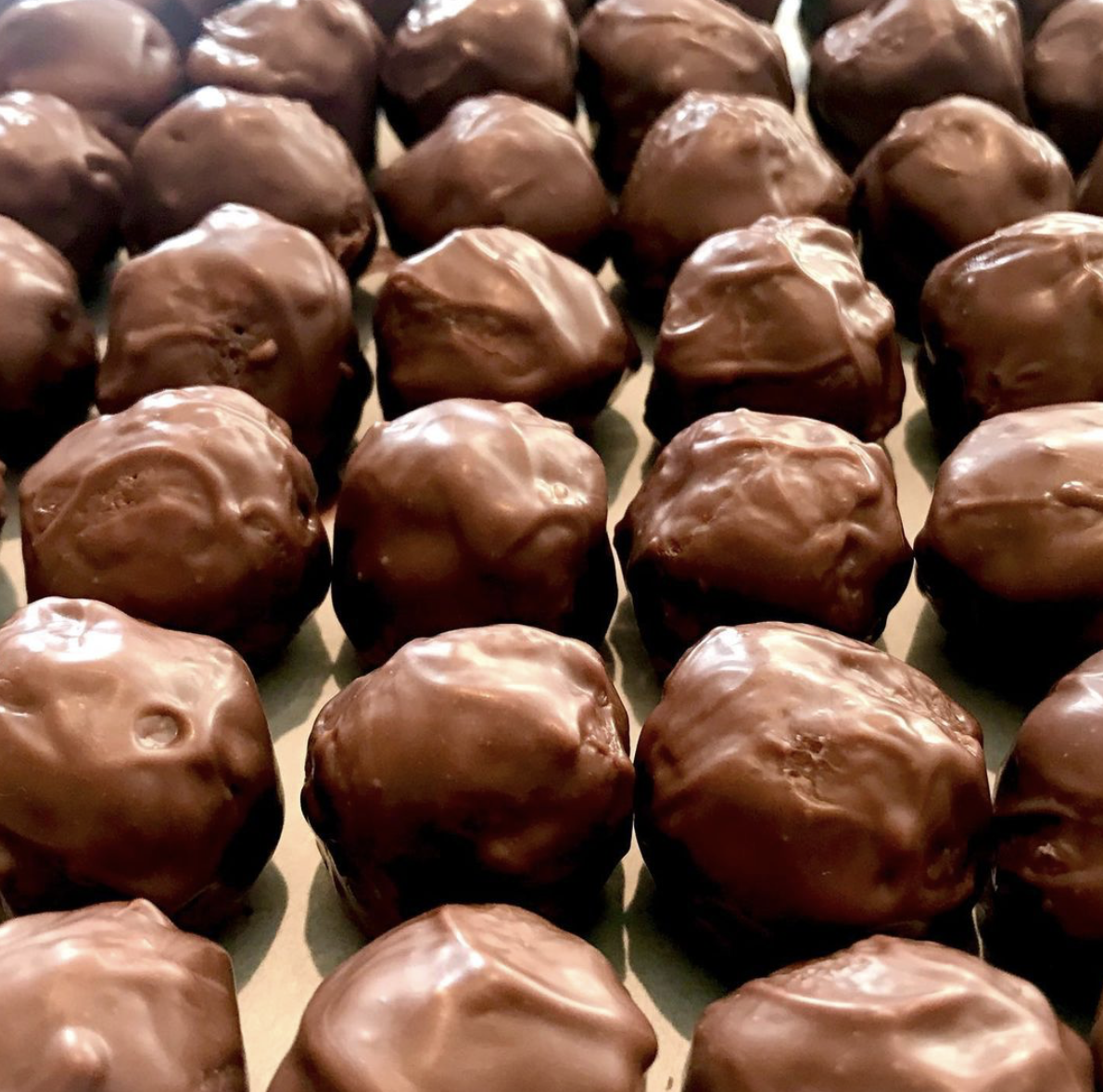 Bella Shopia Chocolates uses fresh and organic produce from local farmers in California to produce delicious and fresh chocolate. They hand-make their own vanilla extract using premium-grade Tahitian Vanilla Beans. No artificial flavors or ingredients are used in their chocolates. They will be located in Lot 579's food hall next to Popbar and are expected to open sometime in August. 
Oakberry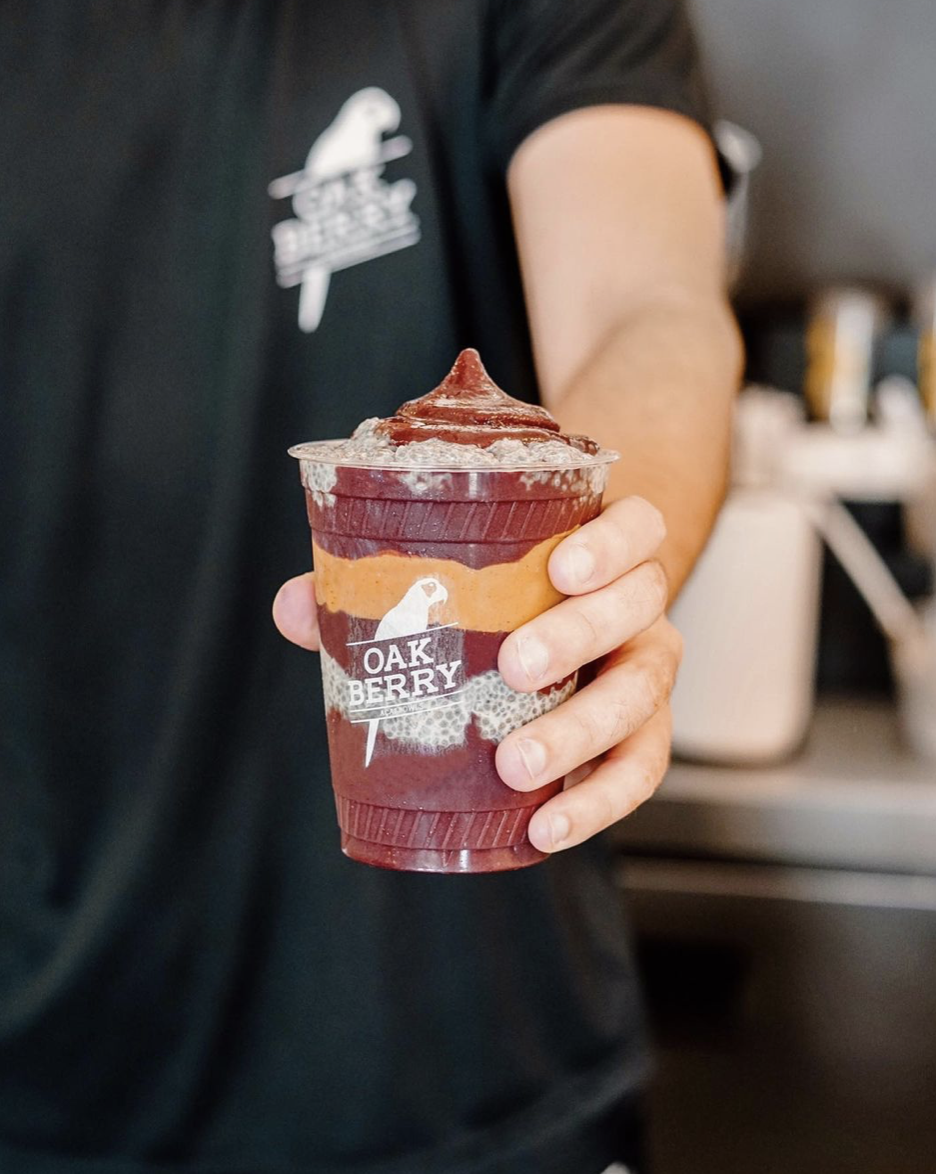 Oakberry offers a healthy alternative to fast food and specializes in all-natural açaí bowls and smoothies that have a unique taste people crave. Time and good health are important factors for our quality of life. This is the reason for Oakberry's existence. Oakberry is expected to open in late August and will be located in Lot 579. 
New Shop
Open Market OC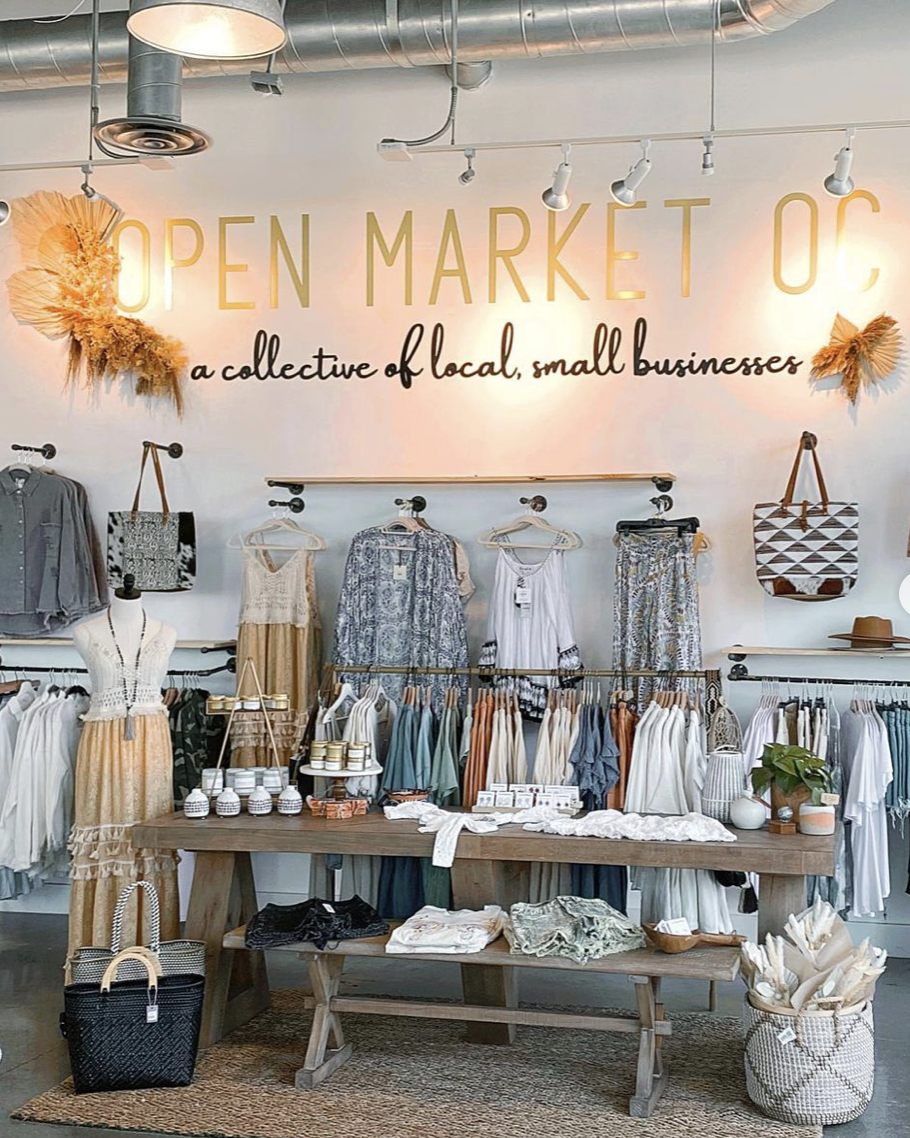 Open Market OC is a new kind of retailer featuring the wares of local makers, artisans, and small businesses all under one roof. Fashion, art, beauty, vintage, handmade items, and specialty foods can all be found at the new Open Market OC located on the second level across from Ola Mexican Kitchen. Open seven days a week, they represent the future of small business retail, offering entrepreneurs an affordable brick-and-mortar option for selling their wares and customers the pleasure of discovering an array of unique hand-crafted products. 
New Pop-Ups
San Lorenzo Bikinis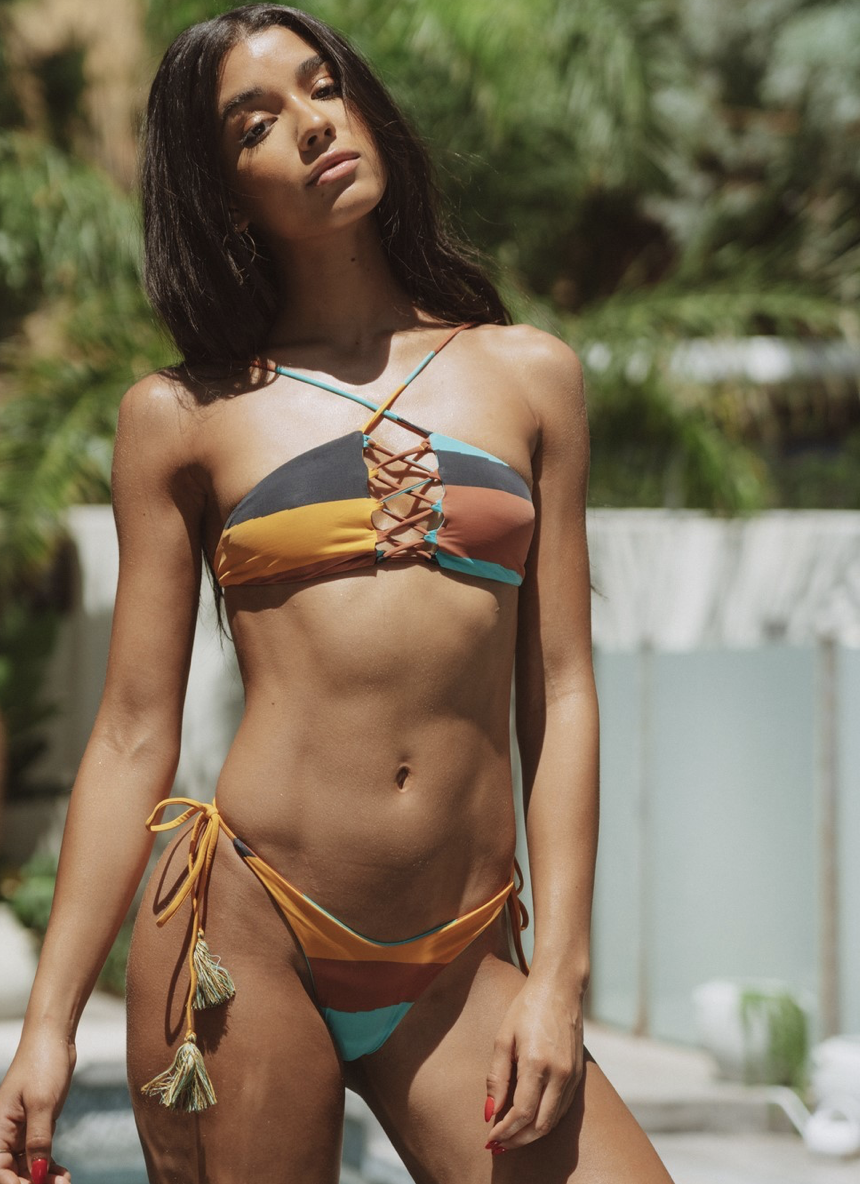 San Lorenzo Bikinis is originally founded in Lima, Peru, and offers fresh new looks in bikini swimwear. They deliver a diverse selection of styles and prints while maintaining a fun-loving and free-spirited flair. Each well-constructed swimsuit is designed to be flattering and to cater to a variety of lifestyles from swimming to surfing and everything in between. Open now through October. It's located on the first level next to Equinox. 
New Kiosks & Community Programs
Community Cares Kiosk 
With such an iconic seaside location, Pacific City naturally takes a special interest in marine life. Pacific City donated the use of a kiosk to the Pacific Marine Mammal Center, an organization with a 50-year history of rescuing, rehabilitating, and releasing sick and injured marine mammals. The organization is well known for the inspirational ways in which the organization encourages ocean stewardship through research, education, and collaboration. Nearly 25% of the group's rescues come from the Huntington area. Volunteers will operate the kiosk, which is located in front of Lululemon, each weekend throughout the summer, and all gift shop purchases will directly benefit the Pacific Marine Mammal Center. 
Reading Reef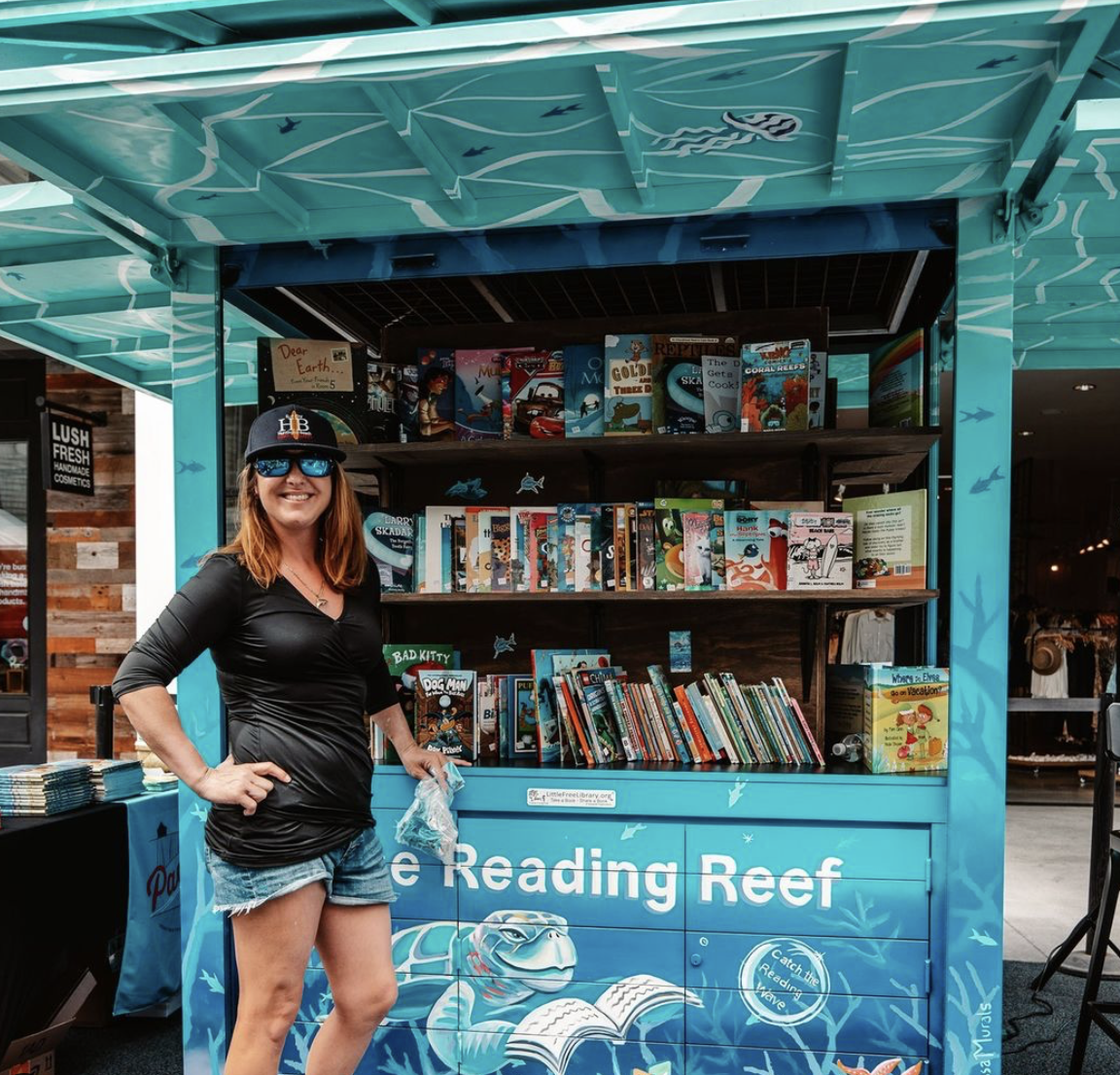 Earlier this year, Pacific City transformed a kiosk into a mini library, part of the Little Free Library program for children. Local artist Melissa Murphy of Melissa Murals painted the kiosk with smiling dolphins in soft pastel ocean hues. Located on Level 1 of the shopping center, the new Reading Reef library is open each Monday through Friday from 11 AM to 5 PM. 
Surfing Walk of Fame Honor Wall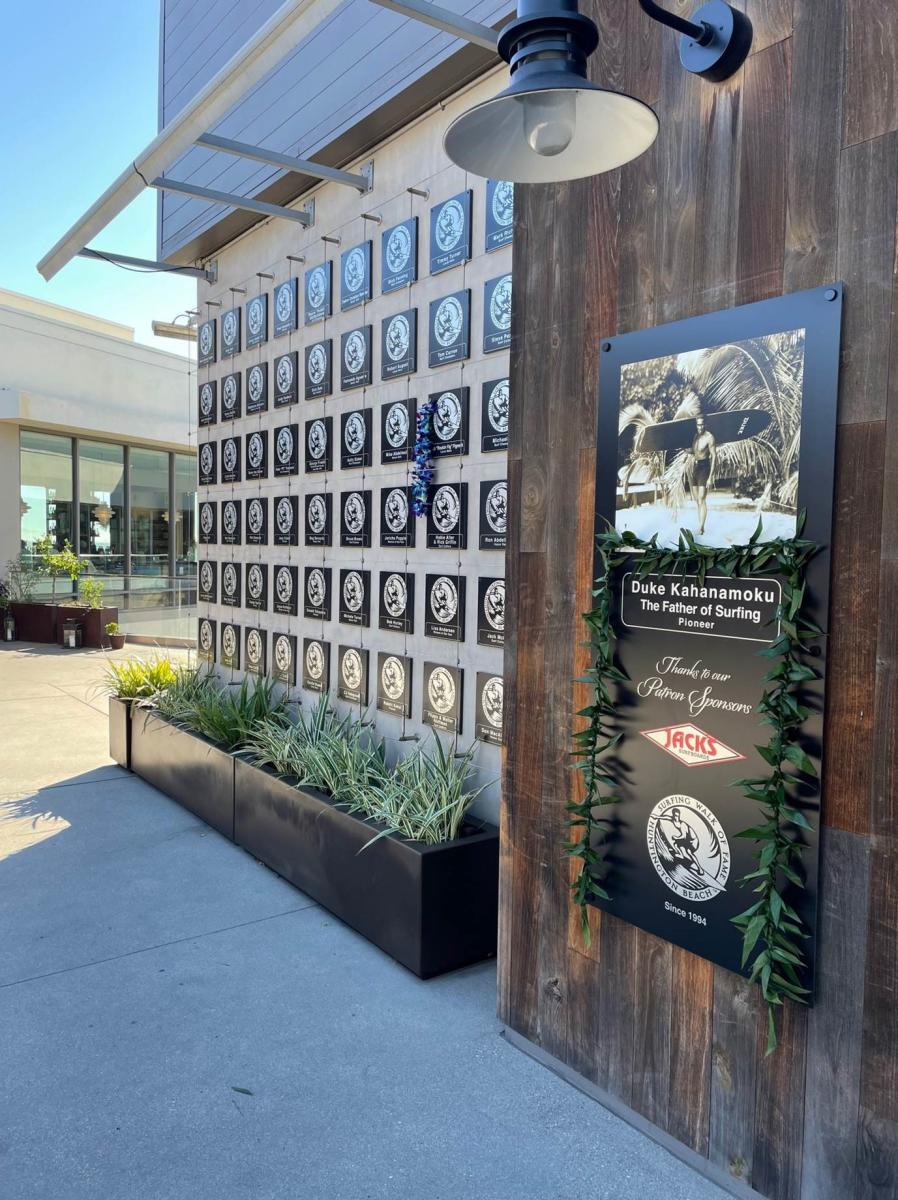 To honor the many national and international surf champions that have competed in Huntington Beach, Pacific City has partnered with the Huntington Beach Surfing Walk of Fame and Jack's Surfboards to create an Honor Wall on the second level, across from Bluegold. Industry greats like Kelly Slater, who is widely regarded as the greatest professional surfer of all time, and Bruce Brown, a pioneer in the surfing film business, are among those featured. The Surfing Walk of Fame Honor Wall includes all of the surf champions from the organization's long 28-year history, including 10 "local heroes," 14 "women of the year," 14 "surf pioneers," 19 "surf culture," and 14 "honor roll" inductees.
Large Interactive Mural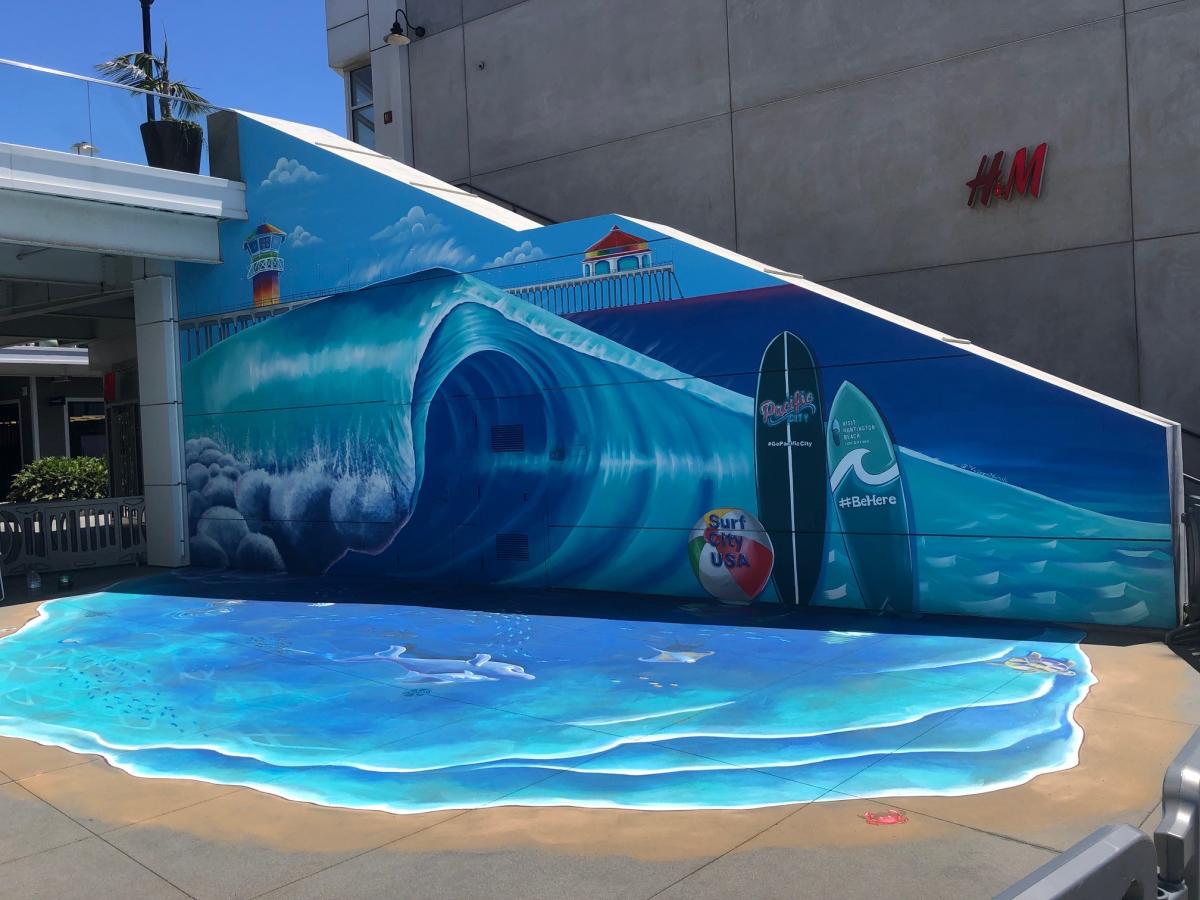 Pacific City partnered up with Visit Huntington Beach to create a breathtaking mural that embodies all of Surf City USA's culture. Melissa Murphy painted this beautiful "Be Here" mural capturing classic Huntington Beach including a large surfable wave as well as the iconic Huntington Beach Pier. Take a picture, post it on your Instagram, tag @SurfCityUSA, @PacificCity, and use the hashtags #BeHere and #SurfCityUSA for a chance to get featured on Visit Huntington Beach's social media channels.