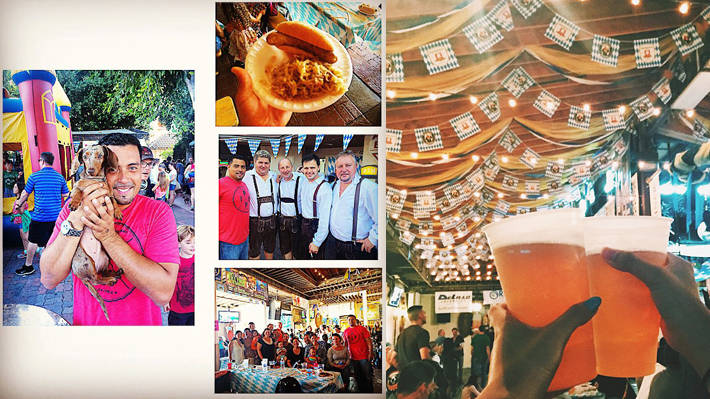 Old World Village's annual Oktoberfest is one of the most anticipated events in Surf City USA! The celebration ends after this weekend on Nov 2, so be sure to catch all the unique beers, authentic German food, dancing, and entertainment before it ends! Check out some of the best photos on Instagram highlighting the fun that's been happening all month long:

From trying food to dancing, drinking and watching racing wiener dogs, there is so much to do at Oktoberfest!

If you're looking for authentic German food and AMAZING flavor, you've come to the right place!

A photobooth is available during the event, so grab your friends and strike a pose to remember the occasion.

Beer aficionados will love trying the wide selection of authentic beers available!

Don't forget to try the sauerkraut!

Kinderfest is a family-friendly Oktoberfest celebration that takes place in the early afternoon at Old World Village. Dress up and enjoy delicious German food and fun together!

At Kinderfest, there are wiener dog races the whole family will enjoy watching! Don't be afraid to cheer on your favorite pooch!

It's the perfect night out with your friends!

Cheers to a great night at Oktoberfest in Huntington Beach!
Can you picture yourself having an amazing time at Old World HB's Oktoberfest? It's not too late to experience the festivities that only come around once a year! Visit Old World HB's official website for event details.
If you can't make it out this time around, mark your calendars and begin planning a visit for next year.
Be sure to share your Old World HB Oktoberfest experience by tagging photos with #OktoberfestHB and #SurfCityUSA!