Fifth Street, the calmer cousin of Main Street, is revamping its drag of eateries and shops this year, including a refresh of the Kimpton Shorebreak Hotel, the strip's anchor, and a departure from its branded name "The Strand." Nowadays, the hub answers to "5th & PCH," a fitting handle given its prime location at Fifth Street and Pacific Coast Highway.
Perched at the popular intersection, the Shorebreak is currently undergoing a $3 million renovation. A fresh coat of paint has breathed new life into the boutique hotel's exterior, along with all exteriors on the block. Guests will discover rejuvenated, sophisticated rooms; new furnishings in common areas; an updated fitness center—complete with a 40-foot wide rock climbing wall—and Pacific Hideaway, a Pacific Rim-inspired restaurant opening in late spring.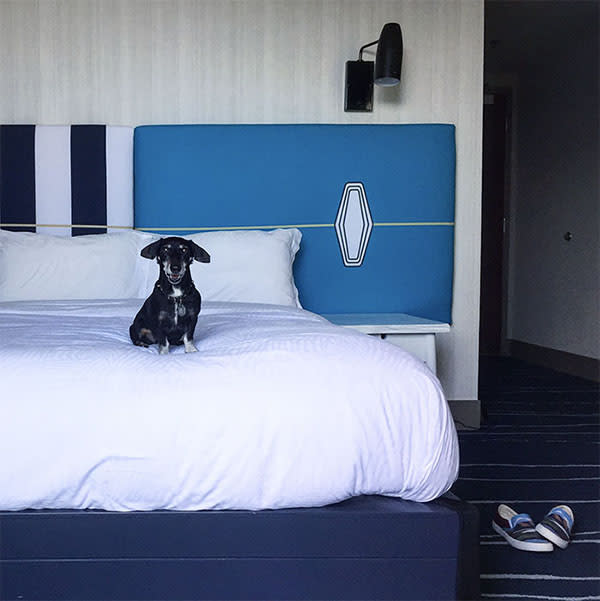 Described as an "elevated surf shack," Pacific Hideaway's menu will plate unique, vibrant island flavors from around the world—think fish and signature dishes—as well as comfort finger foods like waffle fries. Casey Lyons, lauded as one of Southern California's top bartenders, will spearhead the beverage menu, presenting twists on the classics. Diners can sip on the "Kite Surfer," a whiskey sour with a twist featuring rye whiskey, Aperol, and Amaro Montenegro, mixed with lemon and honey; or the "Captain Barbosa," a hickory-smoked rum old fashioned with savory notes of ancho chile and a hint of cinnamon syrup. Pouring alongside Lyons' cocktail lineup are regional craft brews and coastal wines.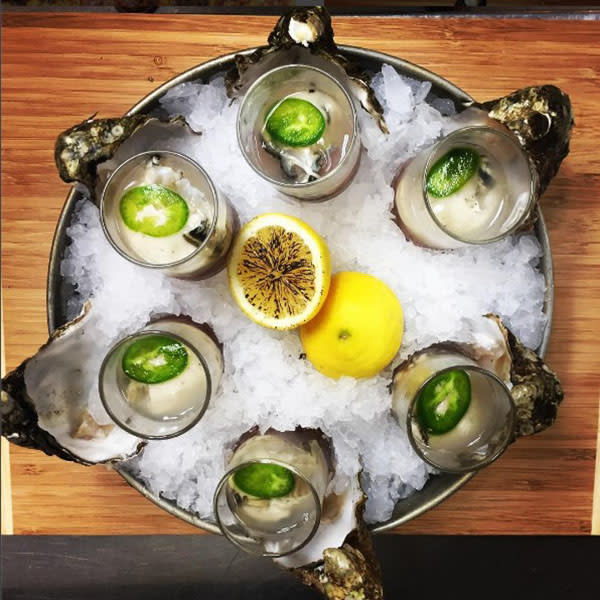 Also at the Shorebreak, Kenneth Brown Salons is poised to open its third Orange County location under the hotel, scoring guests and the public a convenient choice for high-end hair, face, and body rejuvenation treatments.
Across the street, The Pizza Press is set to open in April as part of its SoCal expansion. Diners will be tickled with nostalgia as they order make-your-own pizza pies and craft beer from a newsboy. The newspaper-themed customizable pizza concept aptly names its signature pies too, with items like "The Tribune" and "The Jr. Editor." To celebrate their grand opening on Thursday, April 20, they're hosting their Great Pizza Giveaway, where diners can score a free pizza that day. Hungry? Simply sign up here for your voucher.
Also along Fifth Street, existing Shakeaway may transform its milkshake bar into a more savory spot, opening a Grater Grilled Cheese in its place. The SoCal favorite already slings its funky gourmet grilled cheeses all over San Diego, including "The Mariachi," which packs their signature five-cheese blend, soy chorizo, refried beans, and jalapeño.
Around the corner from the Shorebreak along PCH, LF Sportswear opened a new outlet shop in mid-March, stocking its trendy, edgy women's fashions. Prices range from $12 knit tanks and $28 denim jeans to $50 boots and booties.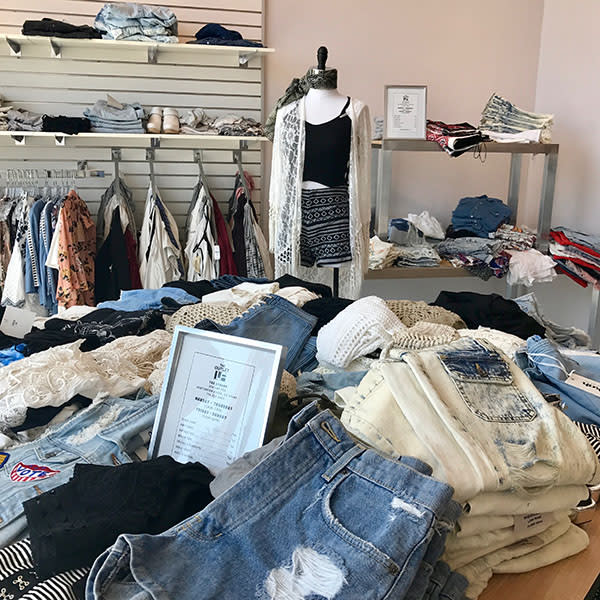 On that same block, HQ Gastropub of Woodland Hills has its sights set on opening its second SoCal location. Dreaming up a coastal outpost of his music-influenced gastro lounge, owner Mark Matters looks to mimic his celebrated diverse menu, ranging from fried pickles and chicken pot pie to gourmet burgers and fresh sushi; quenching bar offerings of 32 beers on draft, 27 wines by the bottle or glass, and 20 craft cocktails; and generous entertainment options, featuring 48 flatscreen TVs and a music video station loaded with more than 200 hours of watchable tunes.
To kick off its new name and newcomers, 5th & PCH will host its "Block Party" grand re-opening on Saturday, May 13, from 1-8 p.m., inviting the public to a full day and evening of free food samplings, fashion shows, live music and DJs, skateboard demos, a DIY Mother's Day craft station in collaboration with Michaels, and a prize wheel.