Brunch, lunch, sup, wine taste and shop – Huntington Beach's new Beau Soleil Kitchen and Bar is serving up an innovative European-style dining and shopping experience inside Pacific City's Lot 579. Where else can diners treat themselves to a classic French meal, coffee or libation, and then shop for the cup or the stool they're sitting on?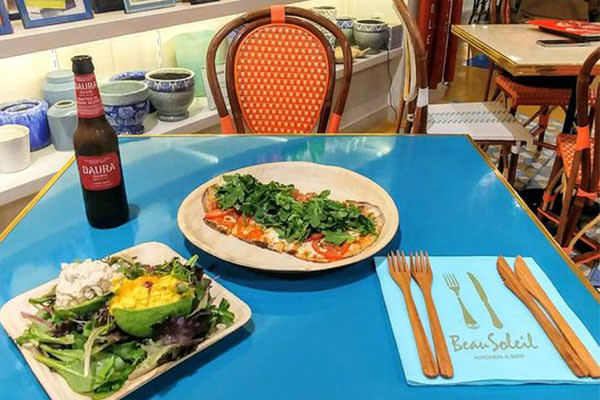 The cheery café opened last September as the second location for the Beau Soleil at Newport Beach's Fashion Island. It also specializes in reasonably-priced organic French cuisine "with a California twist," but adds a retail shop. Its floor-to-ceiling shelves are stocked with Mediterranean-style housewares and gifts from Maison Midi, its parent company.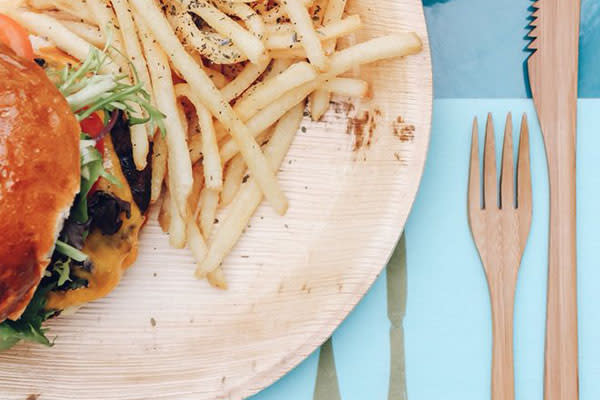 Chef Sergio Ortega, who previously worked at The Ritz-Carlton Laguna Niguel and AnQi in Costa Mesa, has created his own take on classic French dishes, tapping into local farmers' markets and favoring organic meats and eggs. The new brunch menu features such French-inspired dishes as the Chef's Frittata, made with fresh spinach, roasted wild mushrooms and French Gruyere; and the Croissant Benedict, made with Duroc country ham, farm-fresh eggs, and Hollandaise Sauce made from scratch.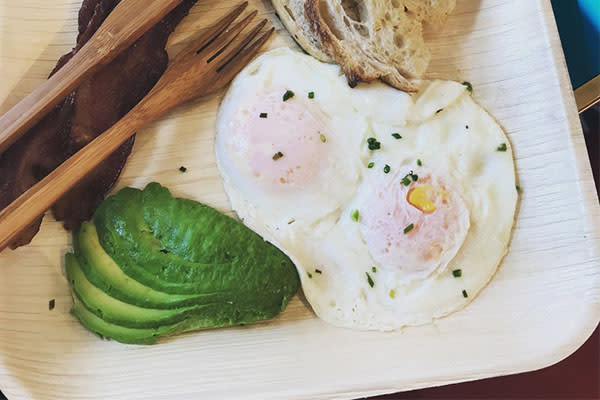 For lunch and dinner, your favorite French classics are all there. Try the Boeuf Bourguignon, Steak Frittes, buttery pastries, onion soup, or the Croque Monsieur, Madame and Grand Mere – delicious, melt-in-your mouth grilled Gruyere cheese sandwiches. There are also salads, chicken, pastas, flatbreads, and crepes for dessert.  So far, manager Joel Graham says the most popular items on the menu are perhaps the more familiar – the French Dip, Quiche Lorraine, the Royal Burger and the "Standard Breakfast" – bacon, eggs and toast.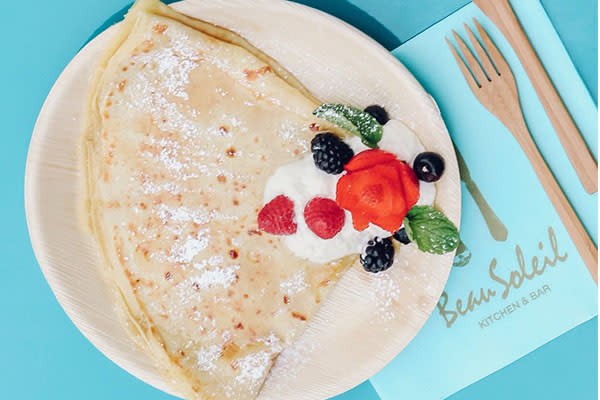 In the French tradition, the cafe has a full cocktail and wine bar, serving a fine selection of French and California Wines, along with specialty drinks and appetizers for Happy Hour. With vacationers in mind, there's a tempting selection of morning libations, like the Sun Kissed, made with orange vodka, fresh squeezed orange and lemon juice, and "a kiss of Champagne."  Now stocking up on Champagne for the holidays, Graham is also planning Wednesday night wine tastings after the new year.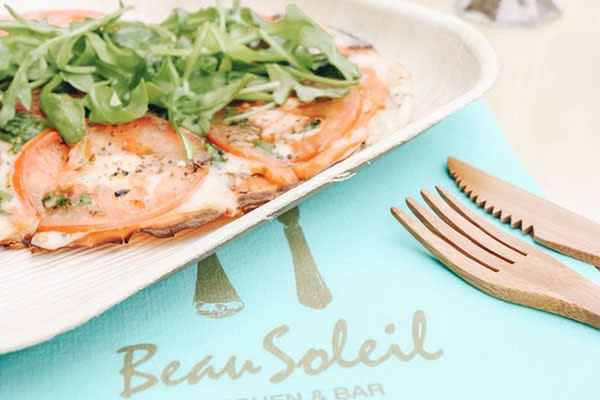 With its emphasis on only serving the freshest, organic locally-sourced food, the café is dedicated to being environmentally sensitive, Graham says. Rather than using the plastic flatware found in most of the Lot 579 dining establishments, Beau Soleil uses sturdy organic bamboo flatware and plates that quickly biodegrade. He says, "We've invested in our environment here in Huntington Beach . We care about our community, and are committed to sharing the culture of sustainability."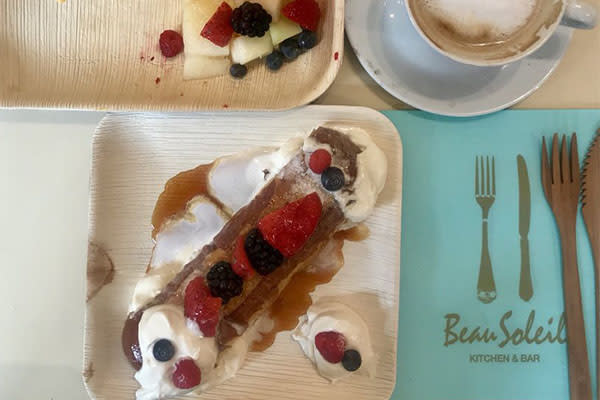 Beau Soleil Kitchen and Bar is open 9 a.m. – 10 p.m., Mon. – Thurs.; 8 a.m. – 11 p.m. Sat. - Sun., inside Lot 579 at Pacific City , 21058 Pacific Coast Highway, Huntington Beach, CA 92648. 714-969-2328.