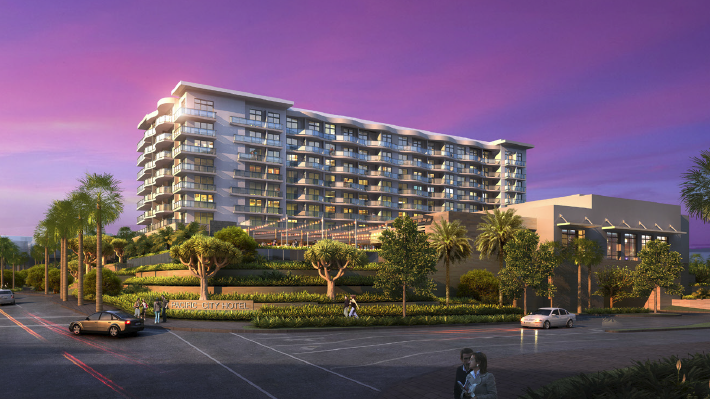 Situated on the corner of Pacific Coast Highway and First Street, just steps from downtown, Surf City USA's newest four-star, luxury resort, Paséa Hotel & Spa has entered its construction phase and will open in early 2016.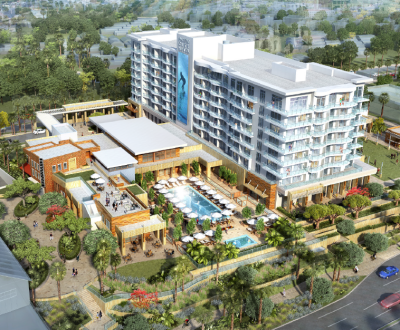 Blending the words Pacific and sea, Paséa is named after the Spanish word meaning "to take a stroll." The resort will embody Huntington Beach's calm, coastal lifestyle. Visitors seeking to indulge in some seaside TLC can take in the view from a Balinese-inspired spa. The clean and modern look throughout the 250-room, ocean-view hotel seeks to radiate the beach's serene atmosphere.
However, do not let the slow-and-steady pace fool you. Adventurers, surfers, and families can immerse themselves in California's iconic surf culture. Paséa's surf instructors, beach activities, and wetsuits (available in each hotel room) will help provide the full experience.
A variety of dining options will deliver fine coastal cuisine. Relish in excellent food, warm company, and breathtaking sunsets from the signature restaurant's outdoor patio or rooftop deck. With pool service, enjoy exquisite dishes and drinks from the restaurant by the water or in the comfort of a private cabana.
Paséa is steps away from Pacific City's center hub, filled with countless shopping and dining options. Lot 579, named after the beach's lifeguard towers, will serve as Pacific City's public market, featuring local artisans' produce, restaurants, and products.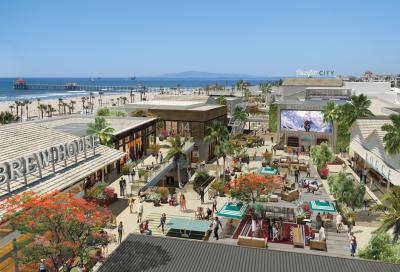 The beachfront view and luxurious amenities will also mark Paséa as a premier location for meetings and events in Huntington Beach. The resort encompasses over 25,000 square feet of space dedicated to events, including a 6,000 sq. ft. lawn, meeting rooms of varying sizes, and a social room complete with a built-in bar. Gorgeous and spacious, Paséa is ideal for a memorable social gathering.
Construction of Pacific City is projected to be completed by next summer, with the center opening to locals and visitors in August 2015.
Pacific Hospitality Group and R.D. Olson Construction are the builders and project heads of Paséa Hotel & Spa, and DJM Capital Partners, Inc. is leading the development of Lot 579 and Pacific City's retail promenade. Learn more about Pacific City and follow along for construction updates at Pacific City's official website.