If you can't make it to Staples for a Laker Game, watch in Huntington Beach! 
The Longboard Restaurant & Pub is the oldest restaurant and bar in Downtown Huntington Beach. This local favorite is located one block from the beach on Main Street and is a friendly and fun place to hang out. The décor of antique surfboards, a breaking wave, ocean mural and twenty-eight foot surfboard built by Robert August is a must see. Two outdoor patios offer the best place to get a tan and enjoy one of seventeen ice cold draft beers, signature cocktails, plus great wines await cheers from basketball fans.
3-7 pm Sunday-Friday 217 Main St, Huntington Beach, CA 92648 
$3 domestic beers
$1 off premium beers
$4.50 margaritas and cocktails on any beverage you fancy.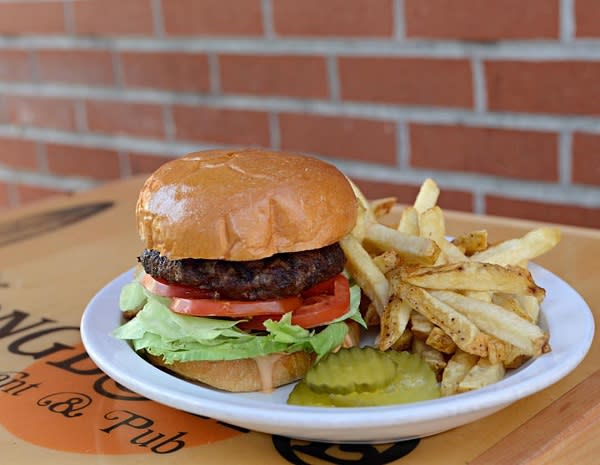 Located on the second floor of the building that line Main Street in Huntington Beach, Hurricanes Bar & Grill combines the atmosphere of a lounge with the energy of a club. The joint features a dance floor made of squares that light up at varying intervals, reminiscent of John Travolta's famous dance scene in Saturday Night Fever. The bar offers a respectable selection of draft beers, including a beer of the month; a full liquor selection, with specialty cocktails and martinis. 200 Main St #201 Huntington Beach, CA 92648
Come for Hurricanes Happy Hour 1/2 price on appetizers, spirits and brews Monday-Saturday 5-8 pm.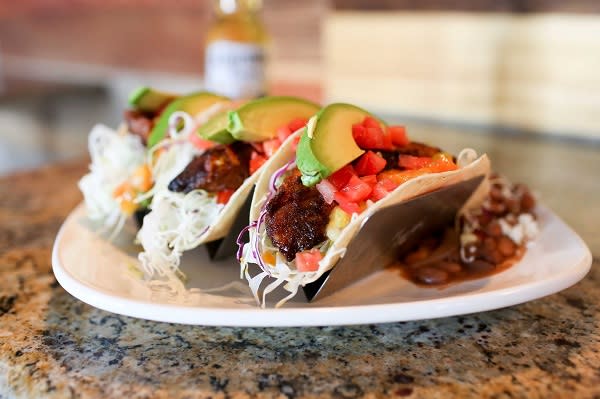 Slater's 50/50 has a fun, energetic and casual environment with a contemporary sports bar feel. There are tons of flat screen TV's throughout for watching sports, a large bar in the center surrounded by plenty of tables for eating inside. With great food and an awesome place to lounge and hang out with friends, don't pass up their happy hour specials to watch NBA. Score extended Happy Hour aka Day Drinking Monday to Friday 11 am - 6 pm  8082 Adams Ave Huntington Beach, CA 92646
$4 rotating craft beer selection
$5 premium wells, $6 signature cocktails and wine
Eat delicious $1 kettle chips
$5 smanimal fries, pulled pork sliders, deviled egg rolls, papas quesadilla, and drunken wing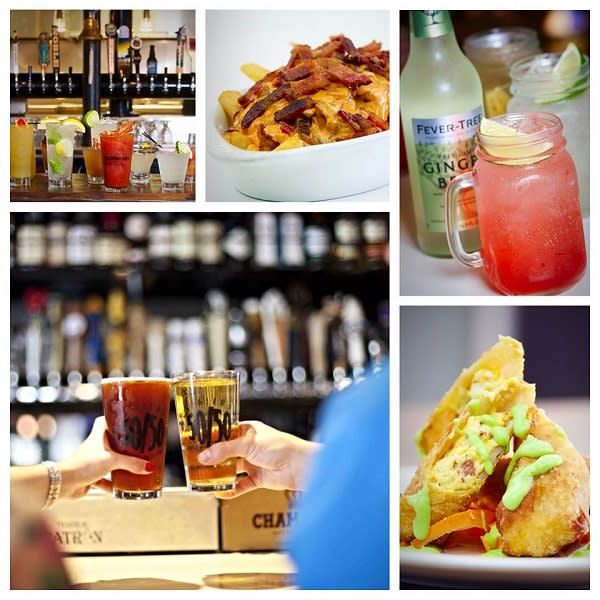 Taco de Ojo offers a variety of signature Puerto Nuevo-style Mexican dishes with an added touch of our famous hand-shaken margaritas. Come on in, sit down, get in the mood, lick your fingers after each bite and quench your thirst any way you please. It's a great place to enjoy your favorite food and drinks along with watching your favorite NBA team. Daily Happy Hour is 3 to 6 pm then 9 pm - closing, and all day on Sunday. Try the mini sampler. It comes with wings, taquitos, calamari, and cheese quesadillas! 7811 Edinger Ave Huntington Beach, CA 92647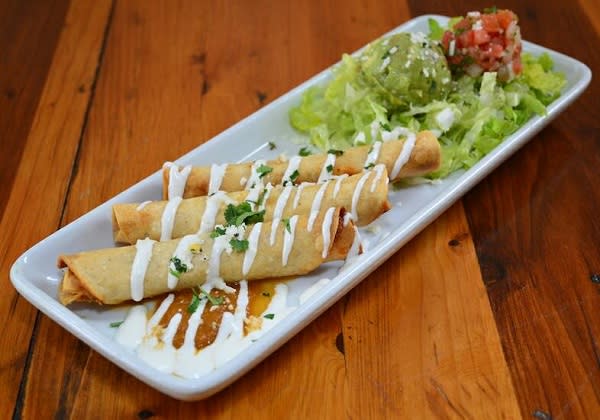 From upscale sports bars to acclaimed local dives, these Huntington Beach favorites are the best places to catch hoops action this season. Dozens of TVs, food and drink specials and friendly atmospheres keep sports fans happy and coming back for more. Each of these sports bars has its own unique style and personality, and one of them is likely to become your new favorite place to watch basketball with friends, family or coworkers.