Most Unique Pasta – Mona Lisa Cucina
9017 E. Adams Avenue, Huntington Beach 
(714) 965-9900
https://www.monalisacucina.com/menu
Blending the comforting cuisines of France and Italy, Dino and his business partner Francois, have created the ultimate paradise for a foodie's pasta adventure. With more than 18 pasta dishes on the menu, Mona Lisa Cucina has some of the most unique flavor's in Huntington Beach. Pastas such as the 'Ahi Tuna Mediterraneo', which features ahi tuna perched atop a bed of pasta, and the 'Ravioli Aragosta' that marries lobster filled raviolis with a creamy lemon sauce have received raving reviews!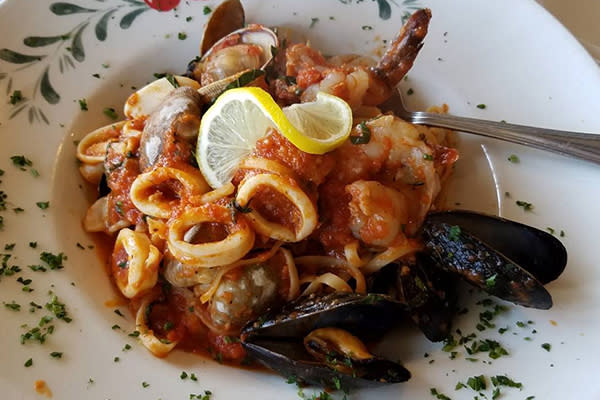 Photo Credit: @profoodie 
Best Seafood Pasta – Cucina Alessa
520 Main St, Huntington Beach
http://cucinaalessarestaurants.com/dinner/
Cucina Alessa has always been the 'go-to' Italian restaurant in Huntington Beach, but not many know about their delicious seafood pastas that take up a good portion of their menu. One of the seven seafood pastas that Cucina Alessa features is the 'Livornese' involves more than three types of seafood in one dish. Savoring any one of these seafood pastas from Cucina Alessa close to beach is the perfect way to spend your National Pasta Day! 
Photo Credit: @cucinaalessa ​
Best Gnocchi – Capone's Italian Cucina
19688 Beach Blvd #10, Huntington Beach
https://www.caponescucina.com/menu
Excellent reviews coming out of Capone's Italian Cucina lead directly to their 'Gnocchi al Pomodoro o gorgonzola'. Gnocchi is a traditional Italian pasta, made from potatoes and formed into small dumplings. Smothered in heavenly tomato sauce or creamy gorgonzola, Capone's Italian Cucina is the best place in Huntington Beach to get your fill of gnocchi.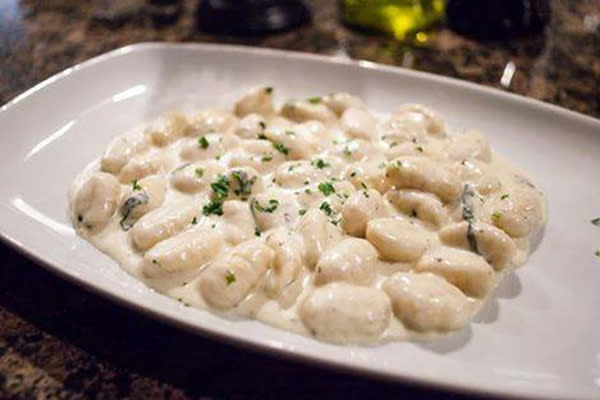 Photo Credit: Capone's Italian Cucina Website 
Best Vegetarian Pasta – Mazara Trattoria
18027 Beach Blvd, Huntington Beach
Mazara Trattoria proudly supports the vegetarian community with multiple meat-free options on their extensive menu! Brightly colored and carefully selected, a variety of vegetables are incorporated into many of the dishes, bringing a healthy, but flavorful twist to your National Pasta day.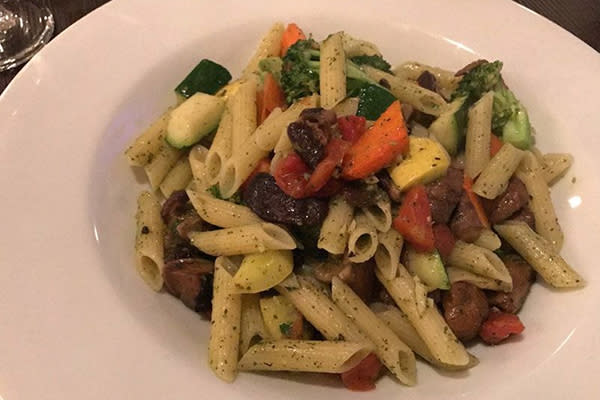 Photo Credit: M M. from Yelp
Best Meat Sauce – Mangia-Mangia
16079 Goldenwest St, Huntington Beach
http://www.mangiamangiarestaurant.com/
If you're looking for a classic, hearty dish on National Pasta Day, look no further than Mangia-Mangia. Their meat sauce is featured in pasta dishes menu-wide and attract foodies near and far. From raviolis to spaghetti, Mangia Mangia incorporates a wide variety of dishes in their famous meat sauce that has been described as 'must-eat' in Huntington Beach.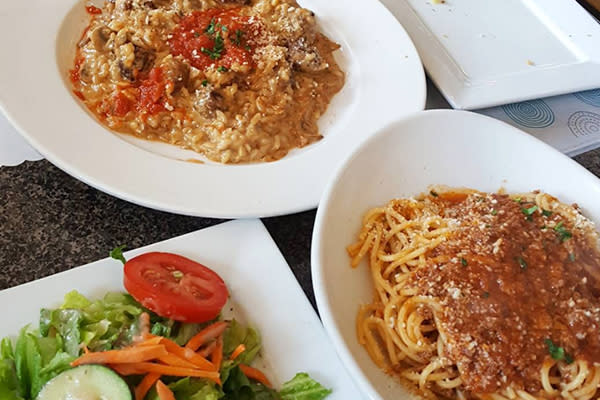 Photo Credit: @jennifer_chun ​