Rocky McKinnon started McKinnon Shapes & Designs in the spring of 1997 after surfing for only a couple years. By 2002 he became a professional surfer and was quickly rated one of the top ten in the country. His custom surfboards also grew in popularity from Huntington Beach to Costa Rica and beyond. Rocky expanded his waterman abilities when he was introduced to stand up paddleboarding. He now offers surfing and stand up paddleboarding lessons in Huntington Beach from beginner levels to advanced wave riding technique.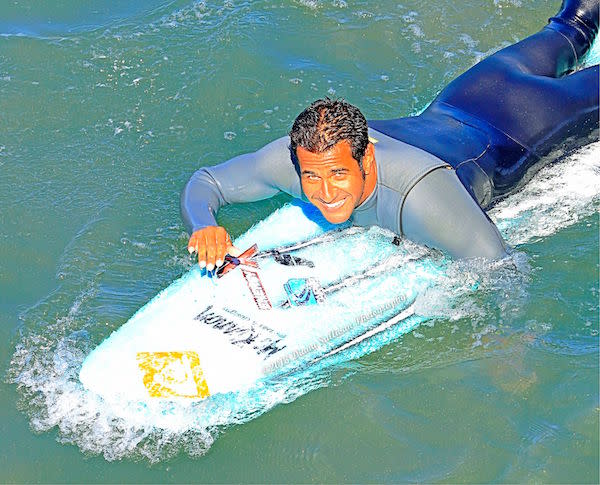 Tell us about your business in Huntington Beach.
As a stand up paddleboard instructor I like to provide my professional surfing and stand up paddleboarding experience along with great equipment to ensure success. When you're successful at stand up paddleboarding then you're having fun. Whether I'm surfing, stand up paddleboarding or enjoying a beautiful day with my family, I can't imagine being anywhere else.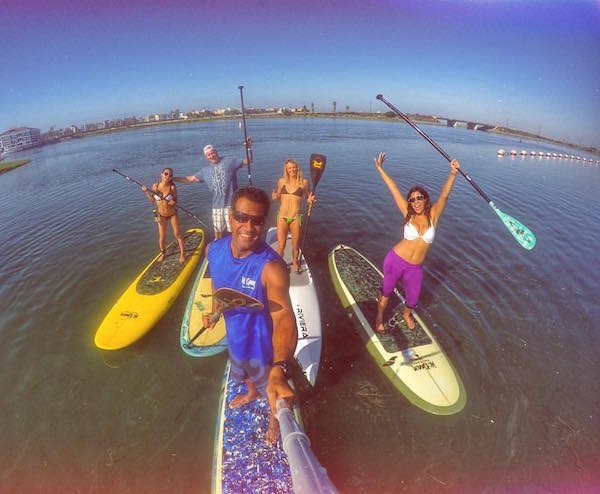 Why do you like to paddleboard in Huntington Beach?
Huntington Beach is an amazing place to go paddleboarding whether you're looking for an easy adventure in Huntington Harbour, paddling out in nature, or you're looking for some fun waves to ride in the ocean. Huntington Beach has everything to offer for all levels.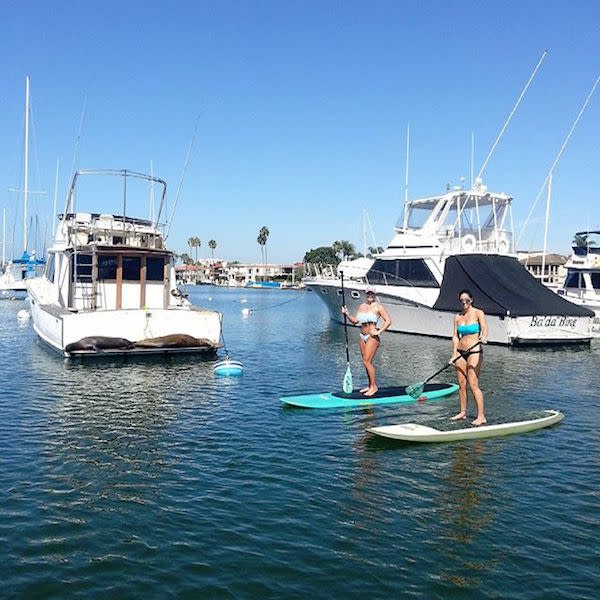 What are the health benefits of stand up paddleboarding?
Stand up paddleboarding is such a unique and great workout because it provides you the opportunity to exercise your whole body in a low impact routine. You're able to get a full isometric workout similar to pilates but you're outdoors on the board in the water surrounded by nature. It's definitely something that everybody can and should try.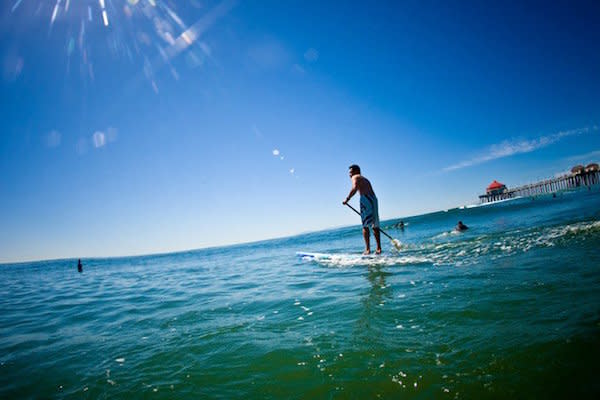 What do you love most about Huntington Beach?
I've been fortunate in my professional career to travel around the world and what draws me back to Huntington Beach is the weather and the people. When I'm away from Huntington Beach, what I miss most is the accessibility to the waves and some of the great restaurants and food that Huntington has to offer. There are also great opportunities for business relationships and my friends and family are based here. Huntington Beach is an epicenter of anything and everything and that's why I'm very lucky to call it home.
How does Huntington Beach motivate you from both a personal and professional standpoint?
Huntington Beach is an inspiring place because of its raw energy. From the people to the great weather to the surf, it is truly a place that energizes my soul. I have everything wrapped up here from my surfing career to professional stand up paddleboarding to my business making surfboards. When I'm getting ready for a competition on the south side of the Huntington Beach Pier, I can't help but think back to all of the history that has taken place here. It really has made me a better person.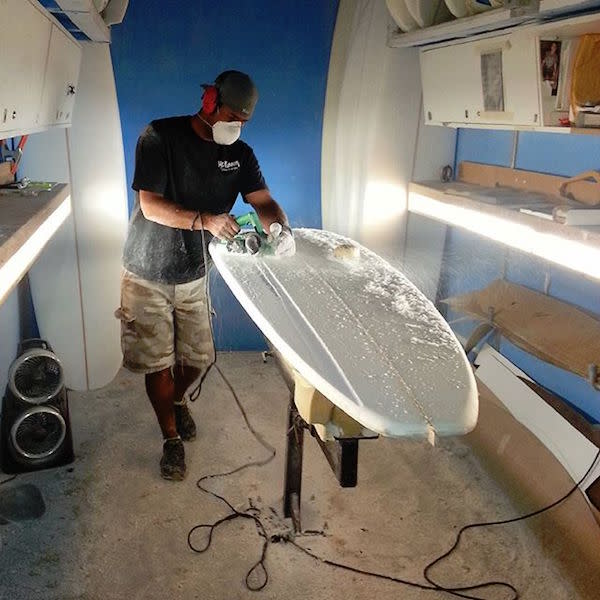 Have questions about Huntington Harbour in Huntington Beach?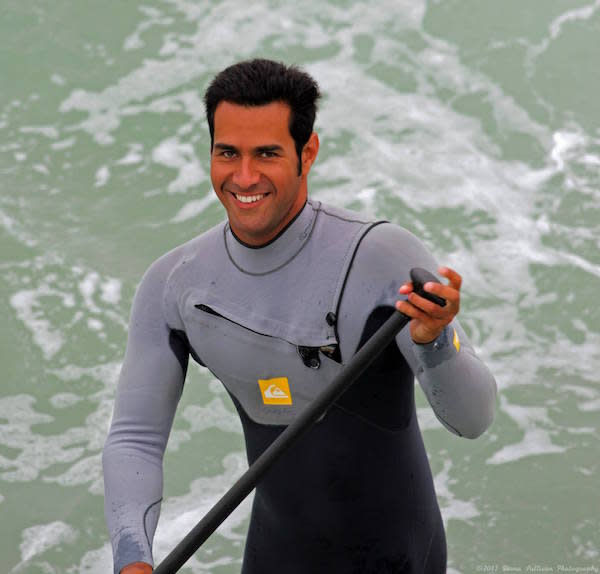 Ask Rocky! You can find him on Instagram at @rockymckinnon!