Click Here For: 2018 SoCal Corgi Beach Day Event Details
Dan McLemore is a Southern California local and dog lover. Working in corporate retail, Dan takes every chance he can to head to the beach with his wife Kelly and their corgi Mr. Pickles. In 2012, the McLemore's hosted the first Corgi Beach Day gathering at Huntington Dog Beach. Now an official non-profit, So Cal Corgi Nation hosts over 500 corgis at their seasonal beach day events and even sell corgi swag on their website.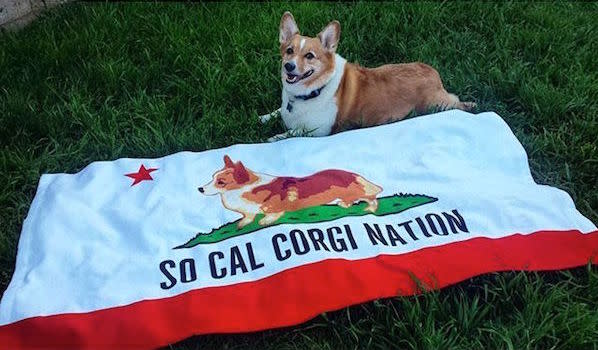 Tell us about your dog.
I am a huge dog fan. My wife and I own Mr. Pickles, an eight year old Pembroke Welsh Corgi. He is part of the family.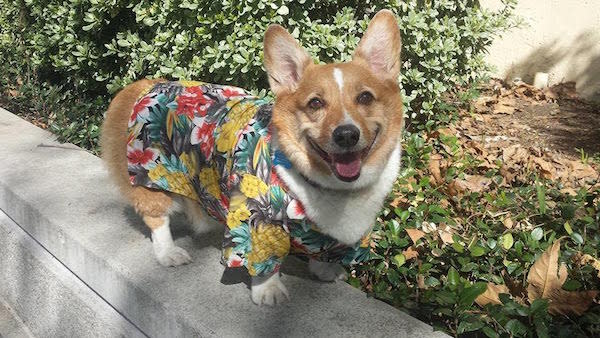 Do you think Huntington Beach is dog friendly?
Huntington Beach is dog beach heaven. It's a great destination if you are coming from out of town, because you can take your dog pretty much anywhere. Lots of hotels are pet-friendly, and most restaurants would love to have your dog on the patio. They have a great dog park in Central Park, but most of all the Dog Beach is the best place to take your dog. Fun surf, sand, and you can have a nice drink. It is a great day with your dog. So if you are coming from out of town, know that your dog is going to be well-cared for. From the hotels to the restaurants, and most of all – the beach. Huntington Beach is a dog lover's paradise.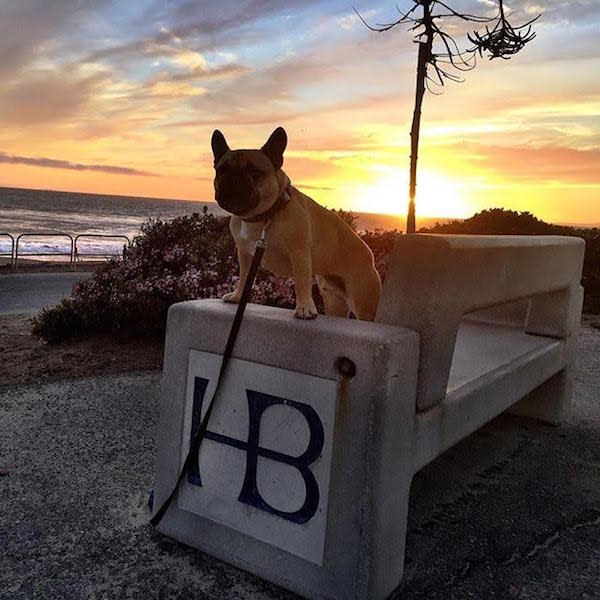 What inspired you to create Corgi Beach Day?
My dog Mr. Pickles was injured for about six months and missed a lot of the summer activities with all the other corgis. Corgis have a huge social media presence. So my wife and I wanted to hold an event where we can gather all his corgi friends and their owners, and what better place than Huntington Dog Beach!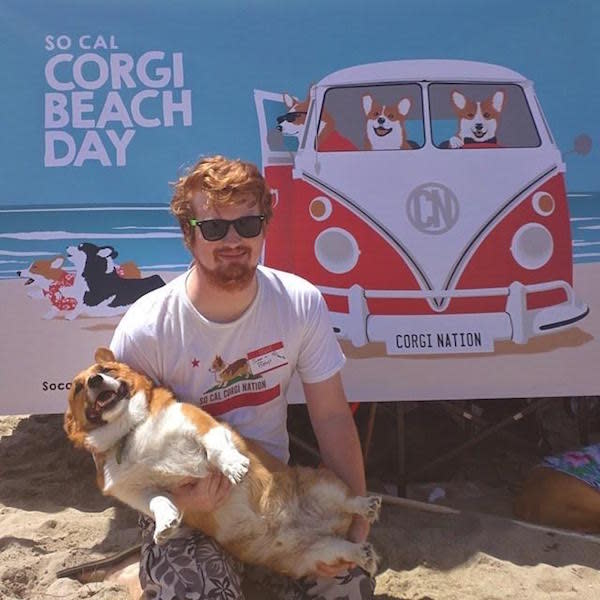 Why did you think Huntington Dog Beach was perfect to host this event?
The reason we host Corgi Beach Day in Huntington Beach is because it's got everything. The perfect surf, sand, sun, great views, amazing water – it's the best. It's the cleanest, safest dog beach in Southern California and has a great centralized location. Dogs love it, people love it, everybody loves it! It's the perfect place for our event.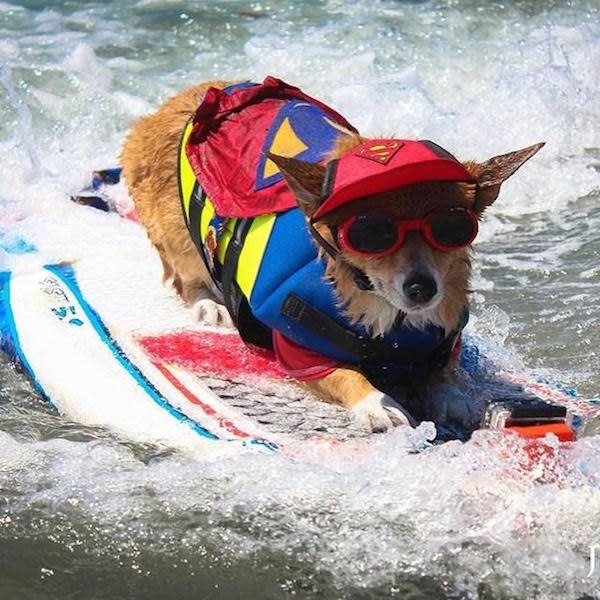 How has the event changed since you started it?
When we first met in the fall of 2012, there was about 20 corgis and 25 people. Everyone had a great time, lots of fun. Everyone wanted to do it again, so the next event we had about 75 people. Then three months later we had another event with about 150 corgis. Since then, the events keep doubling from two hundred to three hundred dogs. Now we are up to about 800 to 1,000 dogs at each event, and it continues to grow. Everybody loves corgis.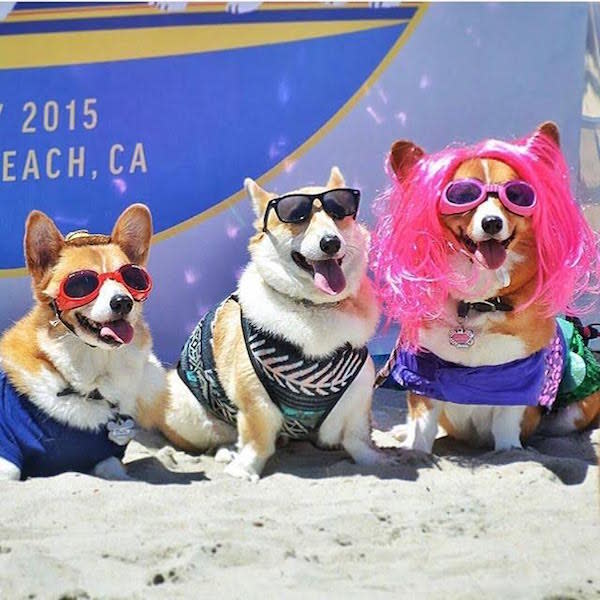 We do Corgi Beach Day three times a year, and we love Huntington Dog Beach. It's the best, cleanest, safest dog beach in Southern California and everybody loves it. We look forward to keep having it here.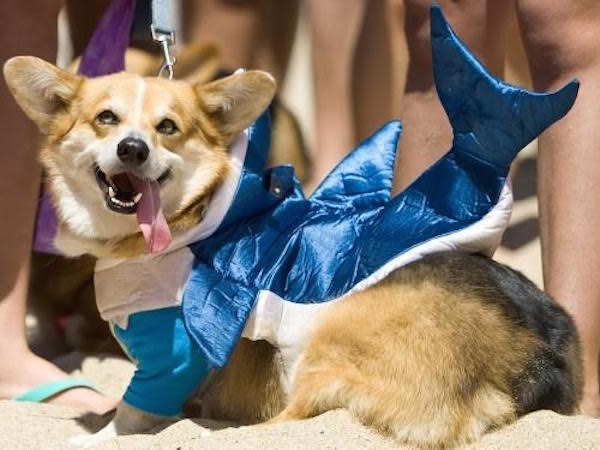 Can't wait to bring your dog to the beach?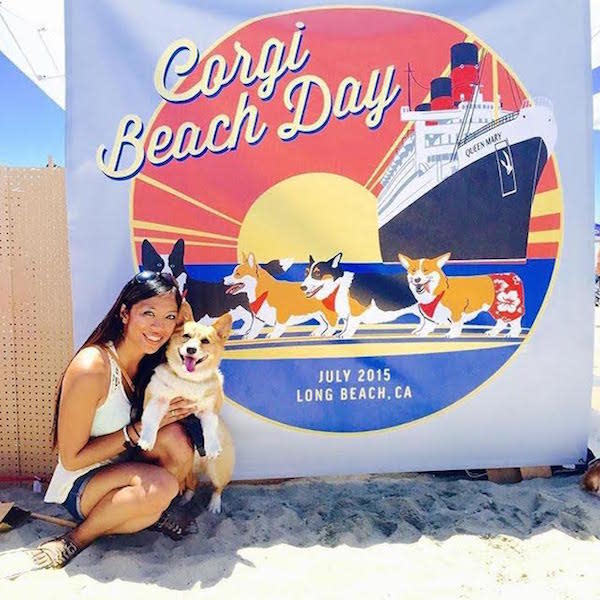 The next Corgi Beach Day is April 9, 2016 from 10 a.m. to 3 p.m.
Find more information on their Facebook page: https://www.facebook.com/events/1647169148875771/
Or on their website: http://www.socalcorgination.com/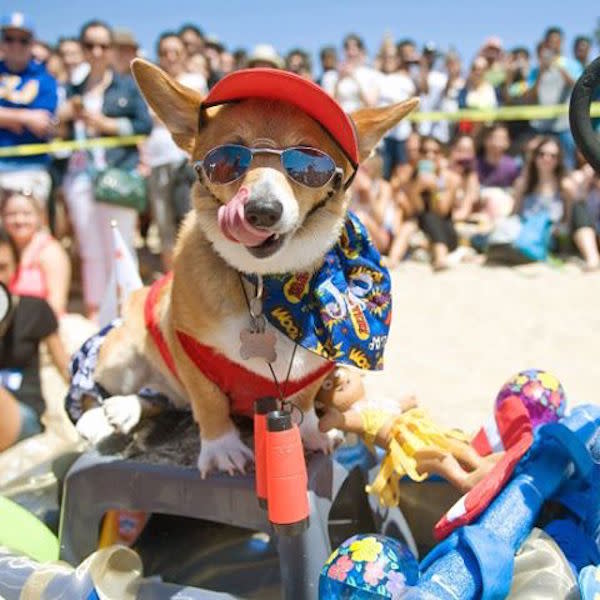 Have questions about Dog Beach in Huntington Beach?

Ask Dan! You can find him on Instagram @socalcorgibeachday and Twitter at @corgibeachday!