Photos from ChrisFarmerMusic.com
Southern Californian's young and old can probably remember exactly where they were when they first hear the rhythmic tune of "Surf City" by Jan and Dean. Or perhaps they have heard this song since then, by various musical "tribute band" talents.  It was originally released in 1963 (and was written by Jan Berry and Brian Wilson of the Beach Boys).  That song later led to the nickname "Surf City USA" for Huntington Beach. And how befitting, as this really is Surf City!  Here we find a nearly ten mile stretch of pristine beaches with ideal surfing conditions. Huntington Beach is proudly home to many annual surfing competitions, including the US Open of Surfing which just occurred here last month. That is the largest surfing competition in the entire world!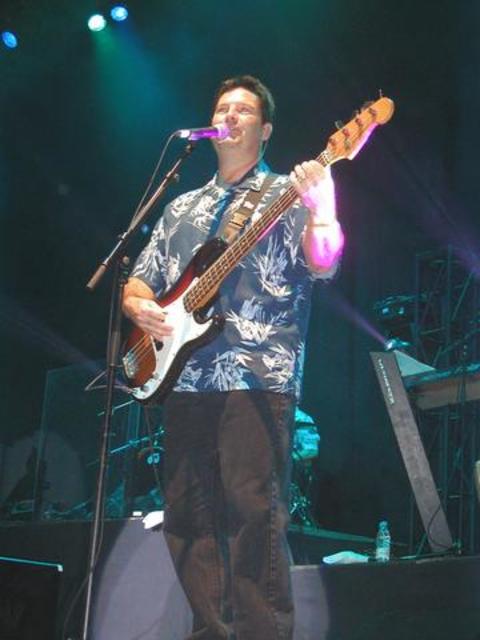 I recently had the pleasure to meet an extremely talented musician and learn a bit more about the world of "tribute bands." They are keeping the songs of the past alive and doing so in a wonderful way.  Meet singer and musician Chris Farmer. He and his wife have lived here in Huntington Beach for over thirty years. He is a transplant—aren't we all—from Michigan. He graduated college with an honorable future playing music and singing opera. But life had another plan for Chris and he soon followed his buddy to Hollywood. His friend's brother had a signed contract with a music label and that was all these two young lads needed to hear. They packed up and headed west. Good old North Hollywood seemed as good a place as any. And eventually Chris found his way to Huntington Beach.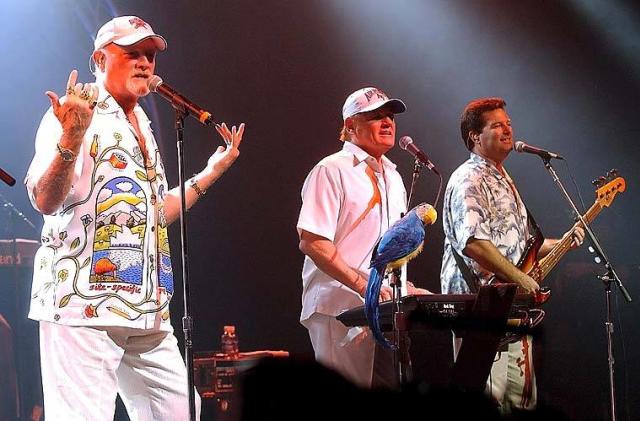 Photo from veja.com
As many know, those early introductions to influential icons in an industry can make all the difference in shaping ones career. Chris had just such an experience when he joined a musician's network to book gigs and through that network he met Jan and Dean's manager. He and Dean Torrence, of Jan and Dean fame, hit it off straight away. He began playing bass guitar and singing back up for their group. That led to an introduction by Dean to Mike Love of the Beach Boys, and then to Timothy B. Schmit of the Eagles. He has been off to the races in music ever since. As he described to me, Chris has worn many hats along the way—from support musician, back-up singer, to band member, vocalist, bass guitar, musical director, band manager, and manager of his own group of musicians. He is that standup guy that you can always depend on. I really enjoyed chatting with him. I could just tell he has the "Mid-western work ethic" which has made him so popular in this rather eclectic industry.
I purchased tickets to the Coach House this past weekend to hear Chris Farmer and the Eagles tribute band called "Desperado." It was incredible! My husband I are such big fans of the Eagles. They played so many of the Eagles greatest hits, as well as some of their newer songs. The entire crowd was singing along to every song. Memories of great times with our friends flooded our brains as we sang one after the next. Chris had numerous songs where he was the featured lead singer and he his voice is so impressive. They all harmonized so incredibly well together. The completely live show brought to life the timeless music and lyrical arrangements of the Eagles. We watch their DVD at home all the time. The lead singing guitarist and keyboardist Aaron Broering has pin-point accuracy. The guitarist Ricky Lewis had us all spell-bound with his lightning-fast cord changes. And of course when I first spotted Chris prior to the show, I was not surprised to see he was passing out the set list to each of the band members. Always being the adult in the room. He used to be the musical director for the Beach Boys—so of course he knows how it's done!  You can read more about them here: http://theeaglestributeband.com/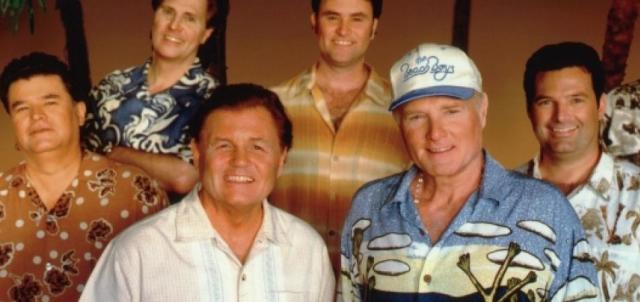 Where to find Chris and the others?  Well, Chris has his own web site and it is packed full with performances through October of this year. Check it out. He performs locally and has gigs all over the States. He also does corporate events and private parties as well putting together groups of 3-6 musicians and singers, as requested.  
Chris also plays with Timothy B. Schmit (of the Eagles) and in late November you can find that group at the Coach House on Thursday, Nov. 30 (http://thecoachhouse.com/concert-schedule/?event_id=7573915). The above-mentioned Desperado tribute band will also be back at the Coach House on Jan. 13 (http://thecoachhouse.com/concert-schedule/?event_id=7623655).
A fun event that Chris also mentioned to me is a musical cruise in the Caribbean coming up in November. It is called the Malt Shop Memories Caribbean Cruise. This musical adventure will depart Fort Lauderdale on Nov. 5 and return Nov. 12. This Holland American cruise on the Eurodam ship will be non-stop live performances by legendary bands, singers, musical talents, DJ's and will feature special events on-board day and night. Here is just a partial list and you can read more about it here. Imagine The Beach Boys, The Everly Brothers Experience Tribute Band, Brenda Lee, Bobby Rydell, Dean Torrence and his band, The Vogues. This is going to be a "flash to the past" for music lovers.
It was a pleasure to meet Chris Farmer and I look forward to attending some of his future live events. I have discovered the passion for "tribute bands" and reliving the wonderful songs of my youth. A round of applause for our local guy Chris Farmer and his passion for music—keep singing and playing that guitar!