Celebrate and support our heroes who served in the military by spending an All-American Veterans Day at the beach. Huntington Beach's Veterans Day activities honor and remember the brave Americans who have served in the military, some of whom have lost their lives for our country.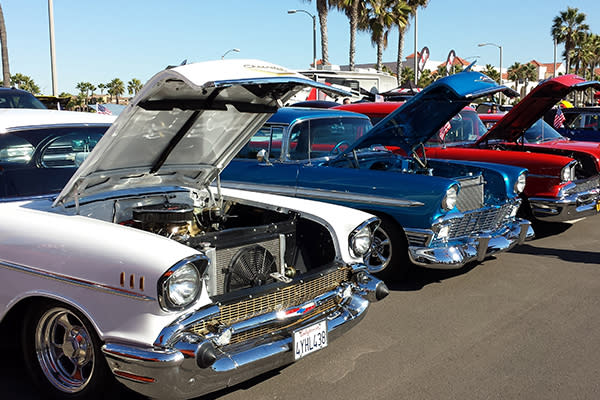 The annual Veterans Day Ceremony and Car Show will be held at Huntington Beach Pier Plaza on November 11th from 9 a.m. to 3 p.m. The morning kicks off with hundreds of classic cars and collectible motor vehicles stretching down the Pacific Coast Highway in the beach parking lots along PCH at the intersection of Main Street. Swoon over woodies, hot rods, muscle cars, exotics, VW's, rat rods, classic cars, collector cars, customs, motorcycles and more. Live music, great food and spirits will round out the festivities at the event. Attendance is free for spectators, however, there is a fee to register and show a car. Proceeds from registration and contributions accepted at locations throughout the show will be donated to help support special veteran programs and nonprofit organizations.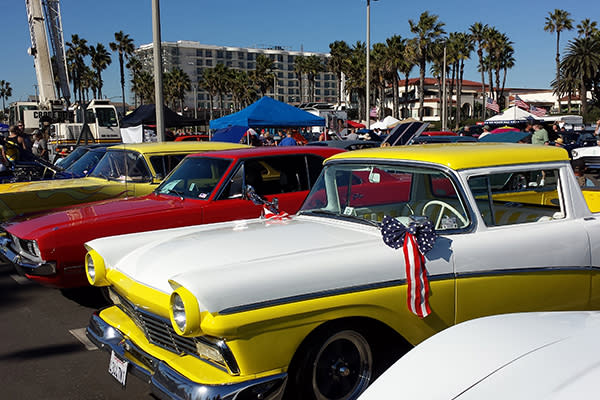 Join the Huntington Beach mayor and American Legion Huntington Beach Post 133 at 11 a.m. for a special Veterans Day Ceremony at Pier Plaza to recognize all veterans. Their valor, dedication and heroism will be acknowledged at the ceremony. It is because of their service that we have the freedom we enjoy today. Speeches, flags, words of dedication to veterans, plus military and public participation will provide an excellent opportunity as proud Americans to show appreciation to our troops.
To all veterans, thank you for your service!
Location: Huntington Beach Pier Plaza/ City Beach parking lots
Address: 325 Pacific Coast Highway
Hours: 9 a.m. – 2 p.m.
Ceremony: Begins at 11a.m.
Admission: Free for spectators; $30 per car pre-registration, $40 day of event. 
Contact and registration info: (714) 785-7621
Parking: Street or public parking is available, or walk or ride your bike!