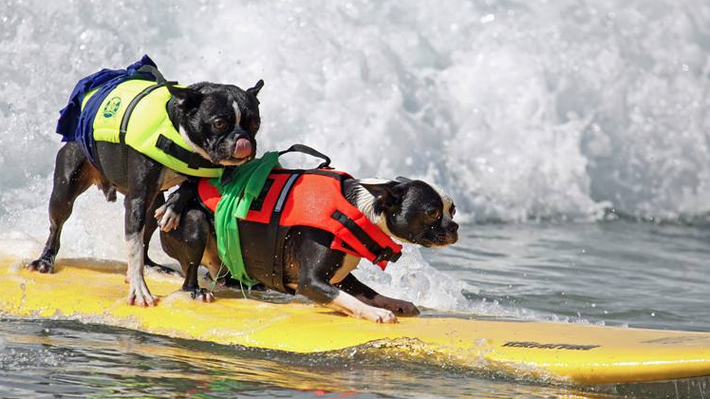 Surf City USA is going to the dogs! Surfing pups are taking over Huntington Dog Beach September 26 through 28 for the sixth annual Unleashed by Petco Surf City Surf Dog Competition!
Whether your pooch is a thrill-seeking wave rider or an easy-going beach bum, the entire weekend is packed with fun events on and off the shore.
Unleashed by Petco Surf City Surf Dog 2014 Schedule of Events

 Friday 9/26
Saturday 9/27

Sunday 9/28

6:00 p.m. - Yappy Hour, red carpet photos presented by Bark Box



6:45 p.m. - Opening ceremonies



7:00 p.m. - PAWabunga Costume Contest



8:00 p.m. - Awards

Surf City Surf Dog® - Dog Surfing History Exhibit, Surf & Surf Dog Movies & Yappy Hour!

 

8:00 a.m. - Check in opens



8:30 - 1 p.m. - Canine Expo



9:00 a.m. - 1:45 p.m. - Surf Dog Competition



 

 
Surf City Surf Dog kicks off on Friday, September 26 with Yappy Hour and opening ceremonies featuring red carpet photos, a live DJ, and dog-themed cocktails from Zimzala Restaurant & Bar. The night continues with a costume contest, showing off dogs that are surfin' AND stylin'!
As part of all the furry festivities, the International Surfing Museum will host a dog surfing history exhibit complete with surf dog movies and another evening of Yappy Hour on Saturday night.
Huntington Beach is one of the dog-friendliest destinations around. In between events, why not splash around at Dog Beach or take a nap in your room at one of Surf City USA's dog-friendly resorts?
On Sunday, a canine expo leads up to the weekend's main event...the surf competition! Participating pooches are split into divisions by weight, that way dogs of all sizes can join in the fun. If you and your dog would rather cheer from the shore, admission is free for spectators.
This event is totally unique, and watching an army of surfing dogs is a sight you won't soon forget! Check out these photos from last year's Surf City Surf Dog Competition: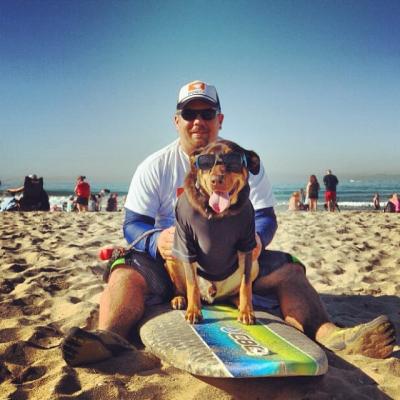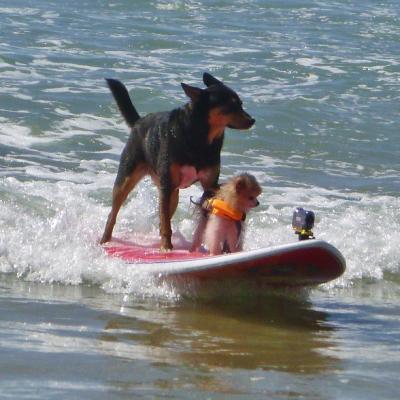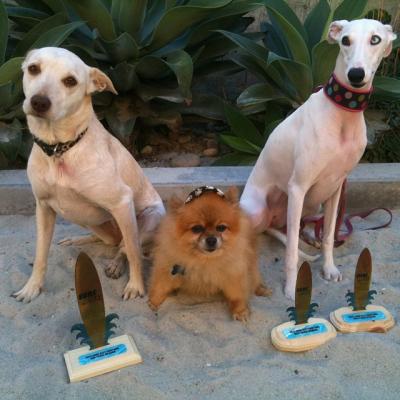 Dogs must be pre-registered to enter the surf competition and some events may require a purchased ticket. For ticket information, rules, and competition registration, visit Surf City Surf Dog's official website.
It's going to be a "paw"-sitively great weekend!