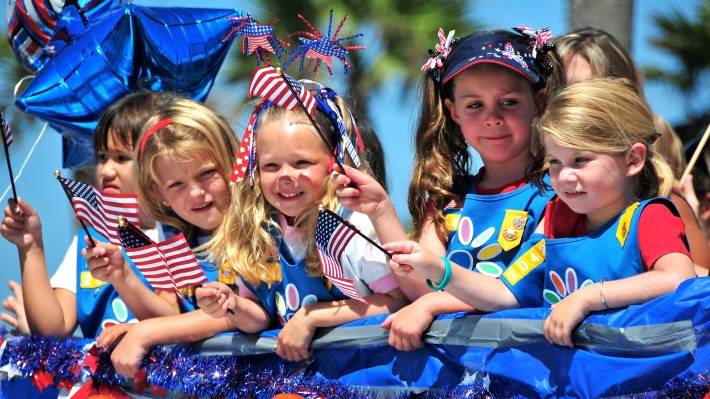 HB's Fourth of July celebration is one of the biggest summer events in Orange County with the largest July 4th parade west of the Mississippi and three entire days of patriotic activities. If you plan on spending your Independence Day weekend in Huntington Beach, keep these tips in mind so that your visit is breezy and safe for everyone!


Event Schedule
110th Huntington Beach 4th of July Parade 10:00am - 12:00pm
Pier Plaza Festival & Entertainment
Friday, July 4 10:00am - 9:30pm
Saturday, July 5 10:00am - 9:00pm
Sunday, July 6 10:00am - 6:00pm
Fireworks Over the Ocean - 9:00pm July 4 ONLY


If you are attending the parade, festival, or fireworks...
Know the lineup times. Viewing spots for the parade may not be staked out before 7 a.m. on Thursday July 3. However, materials used to reserve public areas (such as sidewalks) cannot block pedestrian or vehicular access before 6 a.m. on July 4.
Be aware of street closures Downtown. To make space for the fireworks and parade, PCH and Main Street will be closed for specified periods of time on July 4. Plan a route that avoids these streets.
 


 
Be careful of what you use to mark your spot. If you leave your staked viewing spot, the items there are left at your own risk, and it is not guaranteed that the area will remain available to you. Also, you may not use defacing materials (such as paint or tape).

No matter what materials you use to claim your stake, they all must be removed by 3 p.m. on July 4.

If you just want to hang out at the beach...
Consider spending the day at the state beach. HB has over 10 miles of coastline to enjoy, so driving a little further away from the pier and downtown area will mean less traffic and congestion to enjoy the same beautiful shore.
 
Claim your fire pit early in the morning. They are expected to be all occupied or staked out within the early hours of the day.
 
Know that all fireworks are illegal in Huntington Beach! Please do not bring or ignite any fireworks during your celebration. Fireworks may be voluntarily disposed of at any of HB's fire stations.
 

Parking Tips
You may not line up for a parking space until after midnight on July 4
 
Vehicles attempting to remain in the lots overnight from July 3 will be towed at the owner's expense
 July 4th Parking in Huntington Beach
 Location
 Price
 Distance to Main St.
Notes
 Beach lots (between First St. & Beach Blvd.)
 $25
 from 1/4 mile up to 1 mile
 May only be entered at Beach Blvd. and Pacific Coast Hwy. Lot opens at 5 a.m. on July 4.
 Main Promenade Parking Structure
 $27
 On Main St.
CASH ONLY. Customer validations will not be honored; monthly/yearly passes will not be charged, but parking is not guaranteed
 Main Promenade Parking Structure Valet
 $35
 On Main St.
 CASH ONLY.
 The Strand Parking Structure
 $30
 One block
 
 Goldenwest Transportation Center
 Free
6.5 mi
 Free shuttle service to downtown. Parking is limited.
 Huntington Beach Civic Center
 Free
 1.8 mi
 Free shuttle service to downtown. Parking is limited.
For more schedules and information, visit the official website for the 110th Huntington Beach 4th of July Celebration.
Have a safe and memorable Independence Day!