They must be doing something right at Jan's Health Bar. For more than 40 years, it's the place where surfers, skateboarders, townies, musicians, comedians and visitors to Surf City USA gather and indulge in fresh, natural food and drink items.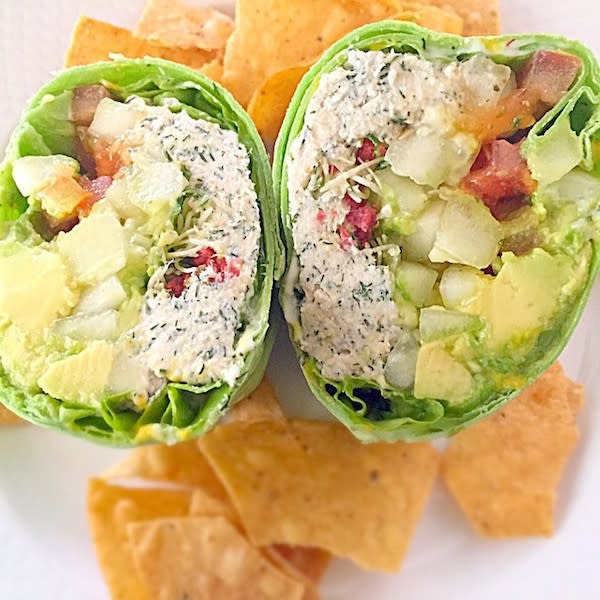 You may even run into Kelly Slater, professional surfer and 11-time World Surf League champion, at the popular café located at 501 Main # D in Huntington Beach – a five-minute walk from the Huntington Beach pier.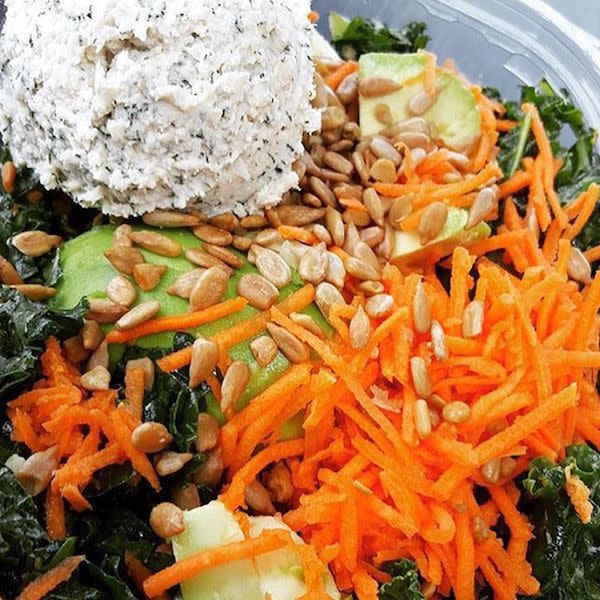 The busy restaurant started in 1972 at George's Surf Shop in the heart of Huntington Beach where Jan Gaffney began making and selling sandwiches and smoothies created from healthy ingredients.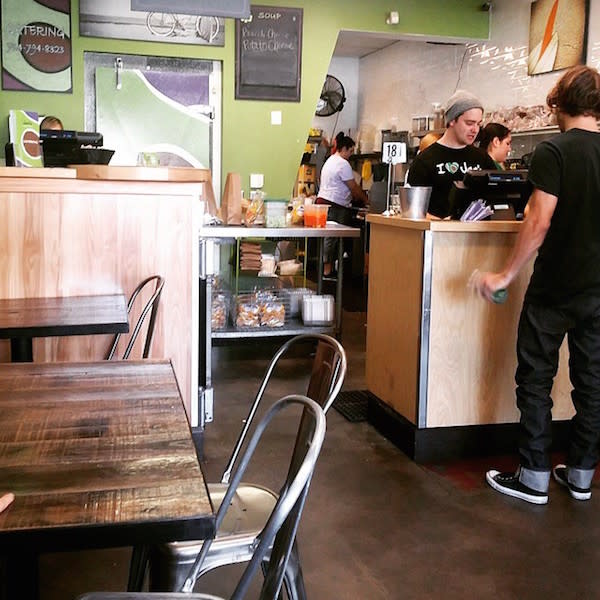 Now, for more than a decade at its current location, Jan's Health Bar has expanded its menu to include soups, sandwiches, salads, smoothies and fruit drinks still made from fresh, natural food products handmade to order by their friendly staff.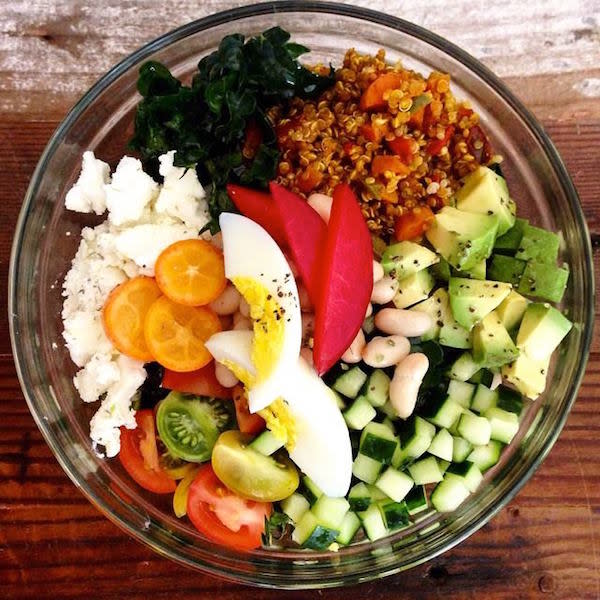 At Jan's Health Bar, you can always count on the freshest ingredients and the personal touch that have made this eatery a Huntington Beach mainstay. Jan's is not a fast food restaurant; however, it prides itself as an excellent alternative by serving quality, consistent food fast.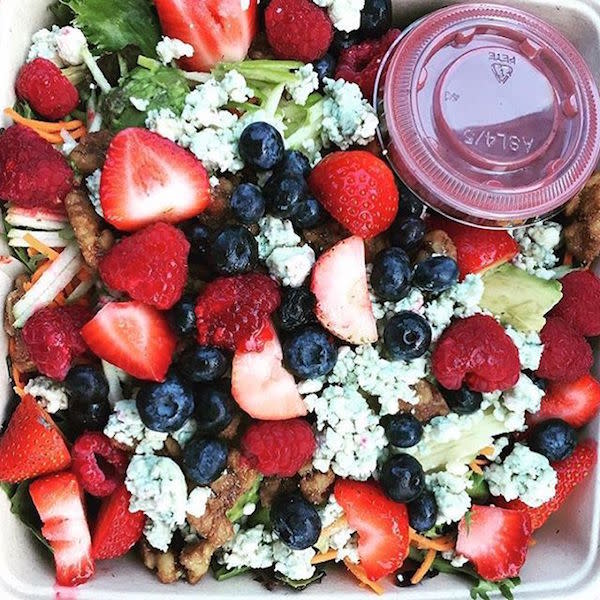 Sandwiches and soups contain ample doses of fruits, vegetables, nuts and grains delivered daily which makes them tasty as well as healthy. The #1 top selling item on the menu is the tuna and avocado mile high sandwich. It is a concoction so big that guests often choose to deconstruct it to be able to take a bite.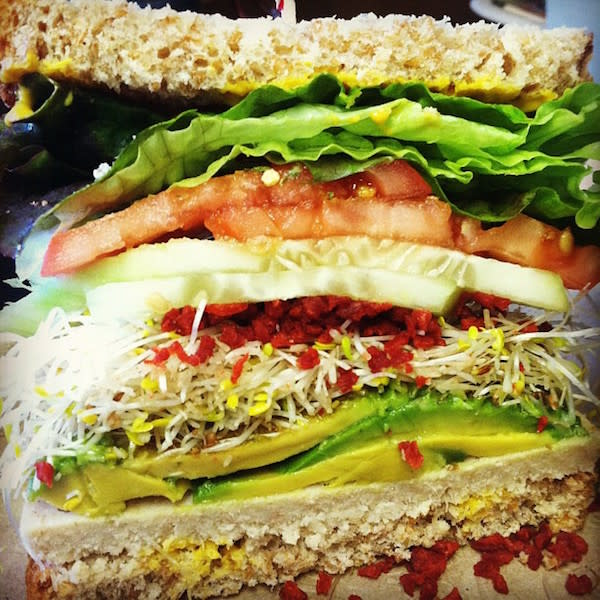 The sandwich is served on honey wheat bread or a spinach wrap, includes tuna, sprouts, cucumbers, lettuce, tomato, soy bacon bits, mustard and mayonnaise (or veganaise) and is served with chips, fruit or pasta salad. Another popular menu item is the turkey sandwich, featuring top quality turkey that is thickly sliced on site.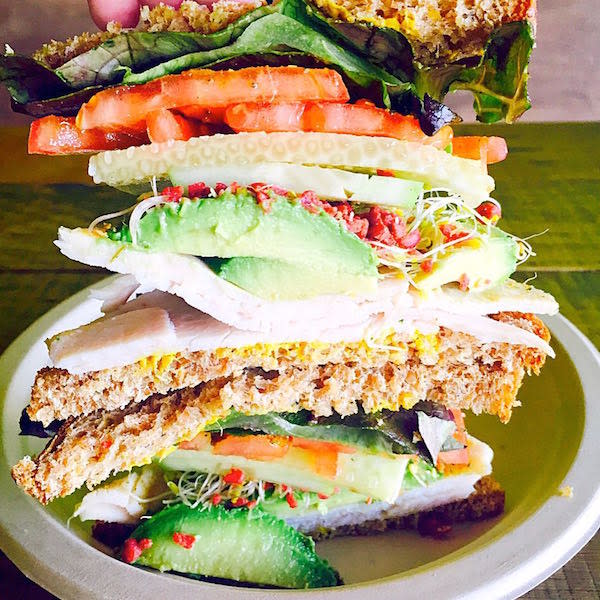 Keeping a watchful eye on nutrition, Jan's Health Bar also keeps calories in check. For example: Protein Bowl (tuna and avocado) - serving size: 1 bowl, calories: 275, fat: 17g, carbs: 10g, protein: 9g; Spicy Fresco Wrap (no cheese) - serving size: 1 wrap, calories: 564, fat: 21g, carbs; 69g, protein: 28g.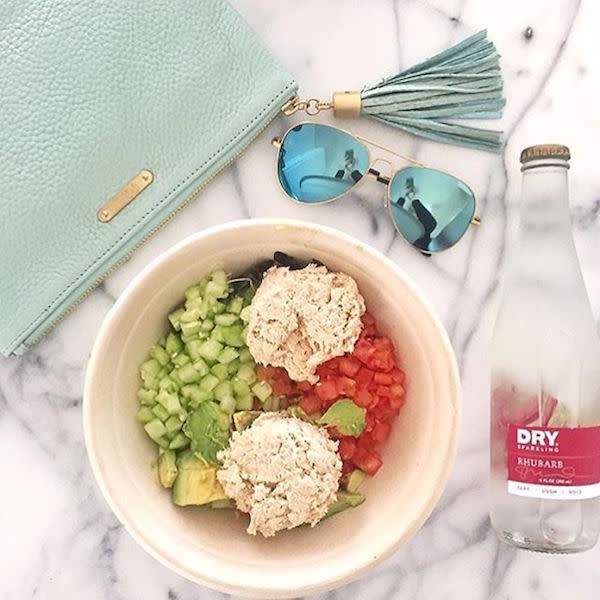 Smoothies and juices are also a specialty of Jan's Health Bar. All smoothies contain sugar-free 100% juice with no fillers. Their best seller is the Berry Bonanza chocked full of blackberries, blueberries, raspberries, strawberries and bananas in raspberry juice. One of the newer smoothies that offers lots of fiber is the Kaleicious featuring kale, spinach, apple, pineapple, banana and apple juice.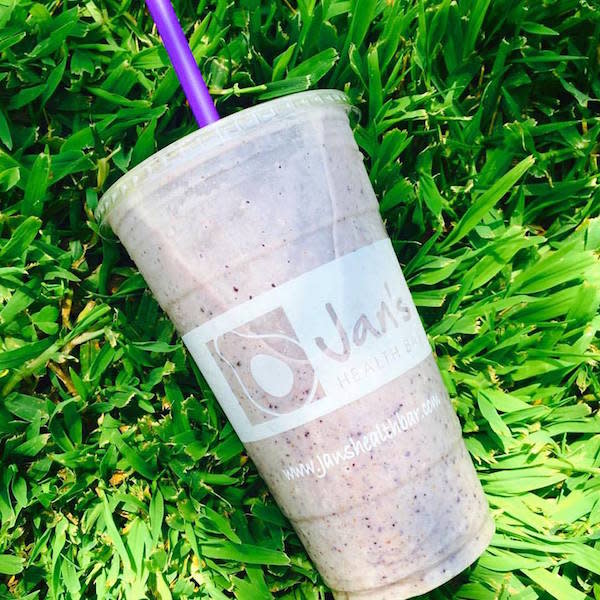 This bright and cheerful bistro has seating for approximately 25 people with indoor and outdoor dining. Natural wood counters, a snack bar and an oversized menu wall frame the food preparation area where sandwiches are made in full sight.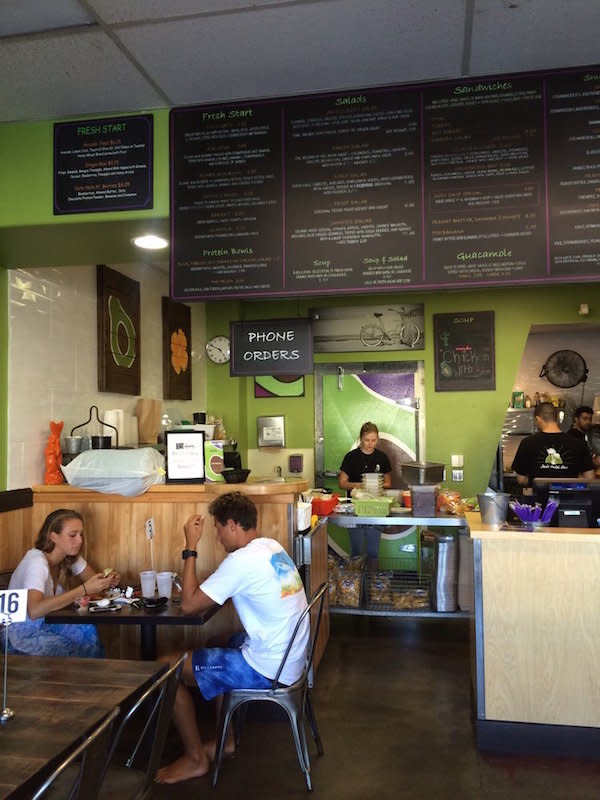 While most customers choose to "eat in," a significant number of takeout orders are filled for those who want to enjoy the best Jan's has to offer at a picnic on the beach, a family get-together or a large catered party. Plus, delivery is available within a five-mile radius.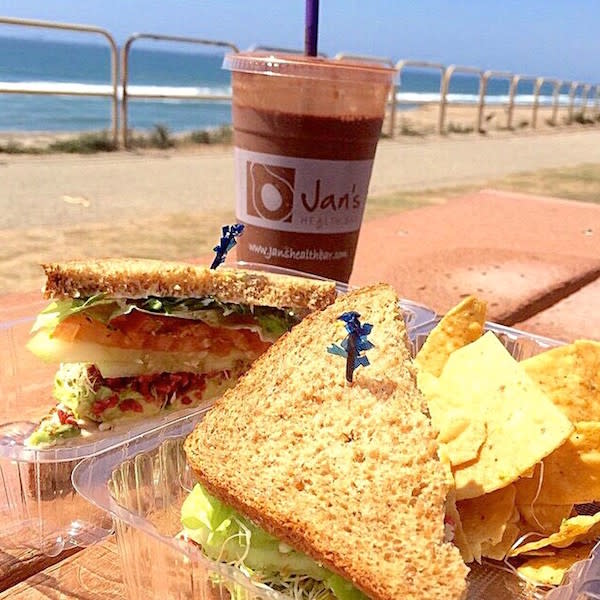 Follow Jan's Health Bar on Instagram at @janshealthbar or try some of their delicious menu items in store at 501 Main St. in Downtown Huntington Beach.