Unicorn horns, mermaid tails and rainbow sprinkles galore: The Moo Gelato & Dessert Bar in Huntington Beach is an Instagram influencer's dream come true. The trendy new kid on the block opened in September 2017 down the road from the Bella Terra shopping plaza with an array of sweet treats made for being snapped.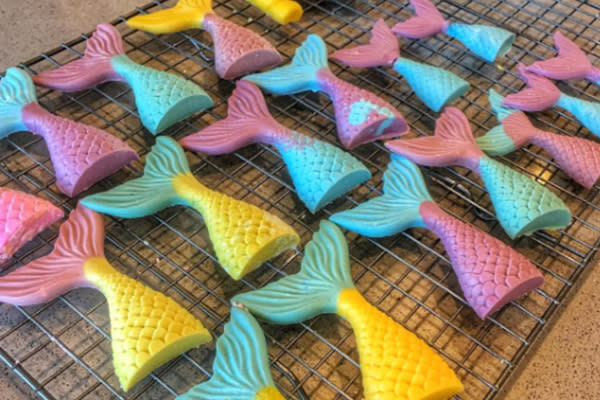 Photo by The Moo Gelato 
The dessert shop has built up a buzz across O.C. with its signature sweet, the unicorn shake offered in flavors like berry, mango and pina colada. Upgrade your magical milkshake to a glass mason jar coated with fun extras that up the photo factor—sugar crystals, edible pearls, sprinkles and the like. Shakes and smoothies are finished with a generous dollop of whipped cream and a gold-dusted unicorn horn that adds a bit of whimsy and wonder to each colorful sip. (Shakes start at $5.75; mason jar upgrade $1.99)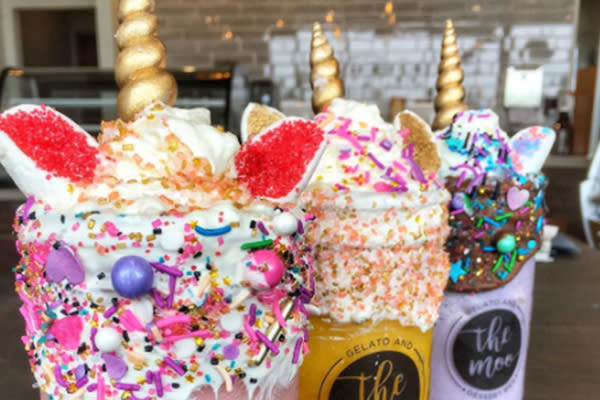 Photo by The Moo Gelato
Other drinkable cold concoctions include Thai iced tea, jasmine milk tea and caramel coffee milk tea, which can be topped with a fluffy swirl of cotton candy for a Moo Cloud special that will brighten up any day.  (The Moo Cloud starts at $4.75; additional toppings $0.50 each)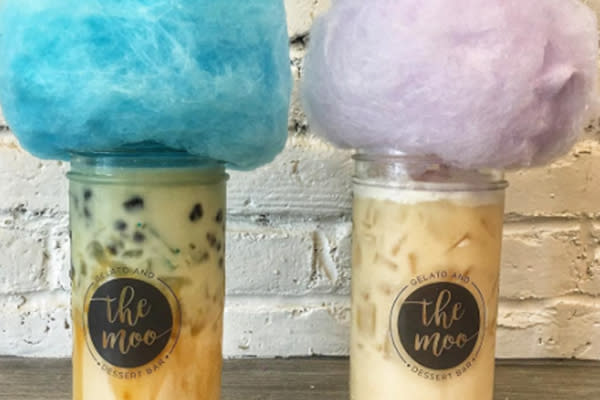 Photo by The Moo Gelato 
The Moo Gelato & Dessert Bar's on-point presentation extends beyond its beverage menu. Build your own frozen treat with a sweet foundation, choosing from Hong Kong-style egg waffles to the aesthetically pleasing traditional dipped cones dotted with treats like rainbow marshmallows and cereal. The former—made from a sweet egg-based batter in original, chocolate or green tea—features pillowy bubbles that encase your choice of more than a dozen creative gelato and sorbet choices. The selection is far beyond standard, with fresh-made flavors that include durian, Vietnamese coffee, taro, coconut charcoal and matcha green tea.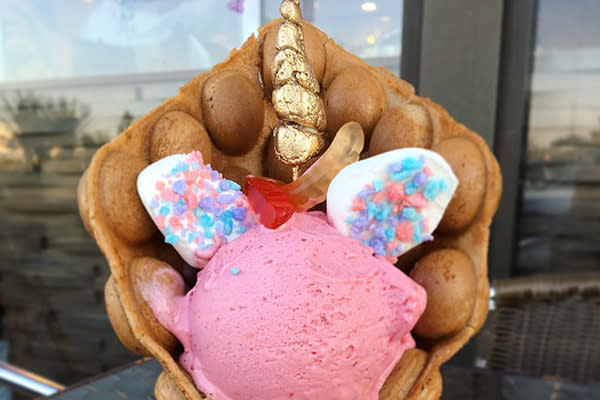 Photo by The Moo Gelato
Complete your picture-perfect cone with a stop at the shop's topping bar. A Moo team member will artfully arrange fun favorites like peanut butter puffs cereal, fruit loops and sprinkle-dipped pretzels atop your colorful scoops, finishing with a unicorn horn or pastel-painted chocolate mermaid tail. (Egg waffle cones start at $6.75 and include one scoop of gelato/sorbet; one scoop of gelato in a cone or cup $3.95, two scoops $6.75, three scoops $7.75; additional toppings $0.50 each; cone upgrades $1 - $1.50)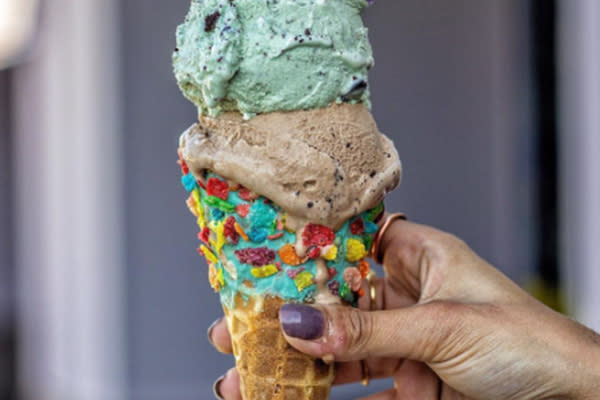 Photo by The Moo Gelato 
A specialty dessert case also tempts tastebuds with delectable delights like marbled unicorn macarons with buttercream and strawberry mermaid cupcakes. (Cupcakes $4.95; macarons $2.25)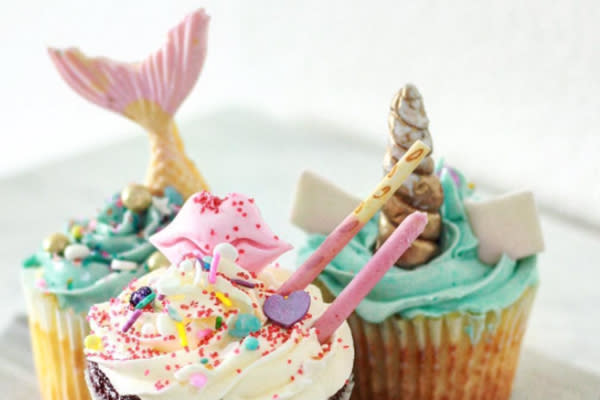 Photo by The Moo Gelato
Before indulging, don't forget to capture your Instagram-worthy shot. Patrons have their choice of backdrops in the contemporary space, from the farmhouse-style picnic tables to white exposed brick walls. Snap, eat and share with fellow foodies—this is a dessert shop perfect for social butterflies with a sweet tooth!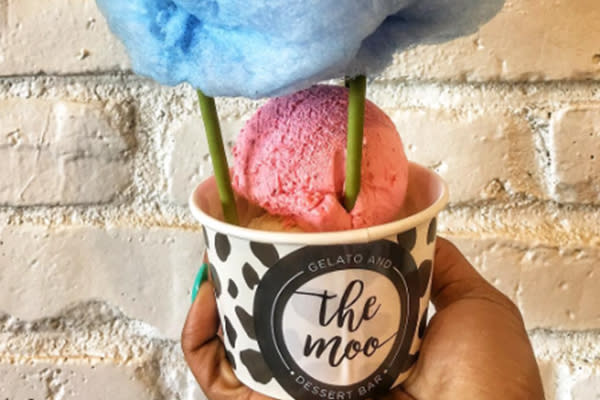 Photo by The Moo Gelato
Moo Gelato, 714-373-8730, instagram.com/themoogelato
Hours: Sunday - Thursday noon to 10 p.m., Friday and Saturday 11 a.m. - 11 p.m.