The intersection of Main Street and Pacific Coast Highway in Huntington Beach is often described as the heart of the surfing world. Hurley's state-of-the-art store, located inside the Huntington Surf & Sport shop at the southeast corner of this iconic juncture, serves as a beacon for everyone drawn to the sport. Renovated and reopened in May, the retail space showcases the brand's innovative products and technology, which are represented in this fall's surfing and fashion apparel lines. The new trends enhance the surfing experience whether worn in the water and out.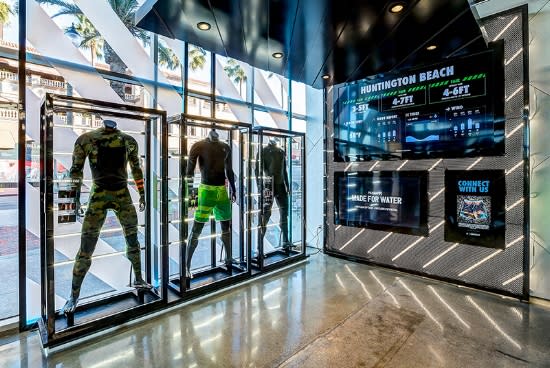 Hurley Phantom USA Boardshorts
These boardshorts are made with Phantom quick-drying, stretchy fabric for lasting comfort and natural range of motion. Hurley came out with three colors (red, blue and black) in men's boardshorts to celebrate the Olympics in Rio, and the popularity of this line continues through fall. Also fashioned from the Phantom fabric are the women's Beachrider Boardshorts which are available in the same three colors.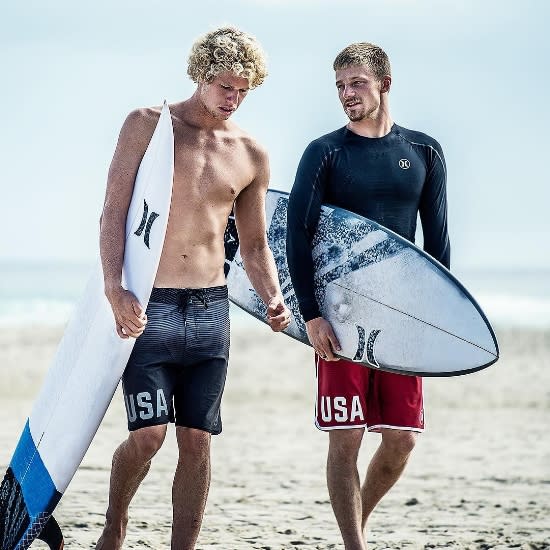 Hurley Phantom Hyperweave 'Flow' Boardshorts
In addition to being made from the lightweight Phantom fabric, this line of men's boardshorts incorporates a one-piece waistband that provides 50% less bulk. Customer feedback on these boardshorts indicate they are topnotch for comfort, fit and adaption to movement in all water conditions.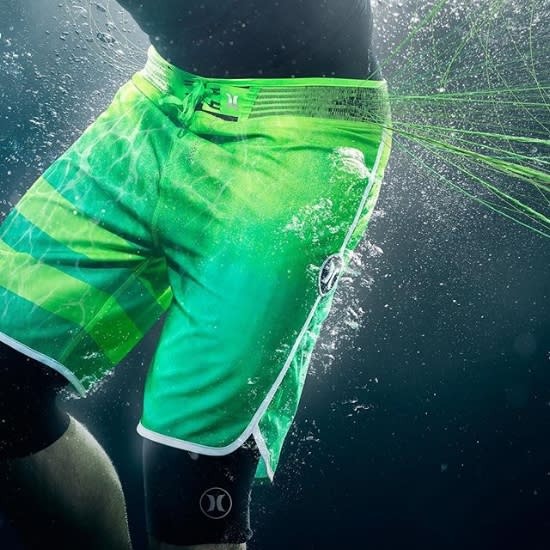 Hurley Phantom JJF III Elite Boardshorts
Part of the Phantom series, these boardshorts include a revolutionary Hyperfuse waistband constructed from a single piece of stretch fabric with fused interior reinforcement for stability and lockdown in the water. They are lightweight, durable and prevent chafing.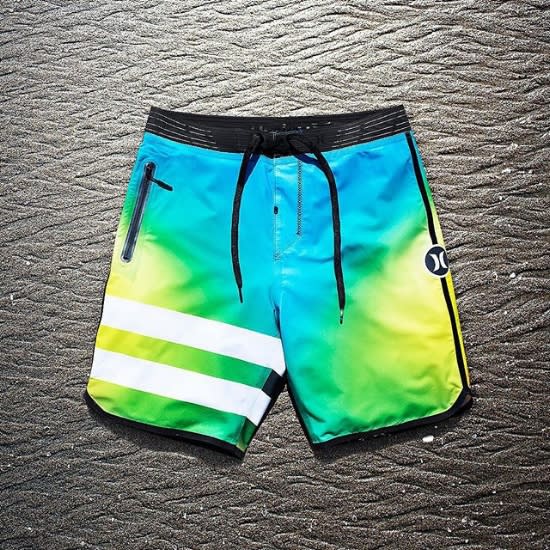 Hurley Compression Tops and Bottoms
The new line of Compression products for men are offered in multiple versions. Compression tops and bottoms help stabilize muscles and support a natural range of motion. Compression tops provide 100+ UPF protection.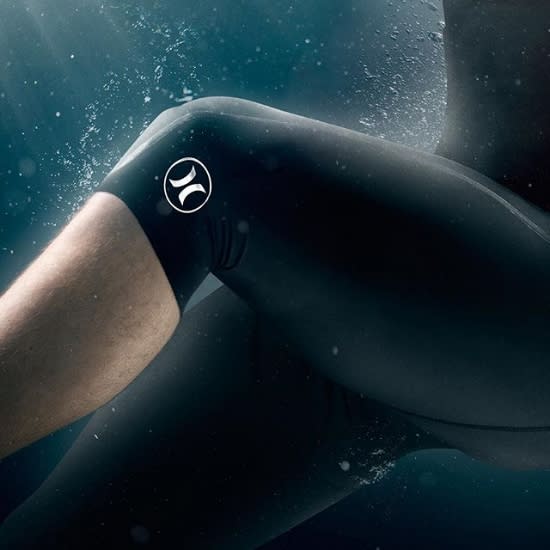 Hurley Phantom Wetsuits
Hurley's updated version of Phantom wetsuits for men and women features Thermo Light technology that reflects body heat for maximum warmth without the weight. In addition, their stretchy Flexlight Neoprene exterior and anatomical seams facilitate natural movement. The wetsuits are available in red, blue, black and gray.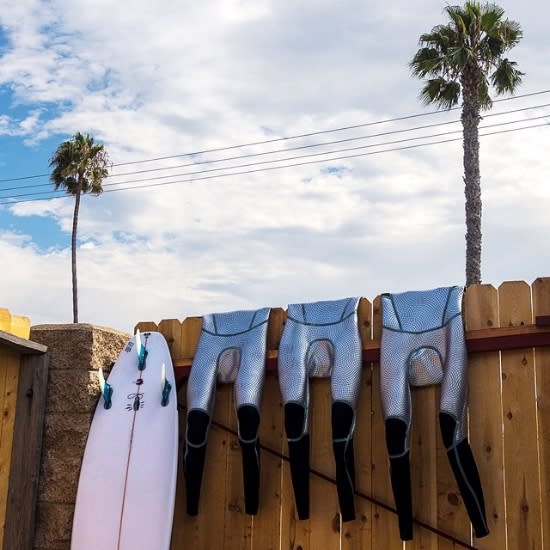 Nike Dri-FIT
Dri-FIT technology is used in a variety of Nike (parent company of Hurley) products that can be purchased at the Hurley store including men's polo and button-up shirts, walkshorts and women's activewear (sports bras, leggings and more). Dri-FIT is a high-performance, microfiber, polyester fabric that is exceptionally lightweight and breathable thus keeping the wearer dry and comfortable. Check out all the fun prints and colors in stock in this fabric.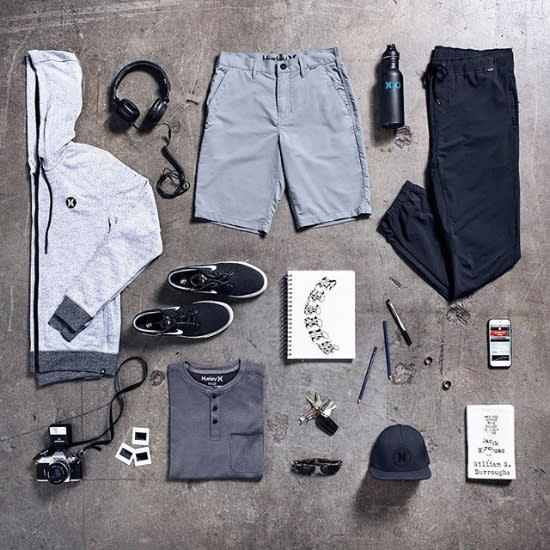 Nike Phantom Free Sandals
Like a running shoe, these men's and women's sandals are lighter weight and offer maximum flexibility. The Nike Free outsole features hexagonal grooves that enable natural motion in addition to flexibility, durability and traction. The heel, footbed and synthetic leather strap mimic the shape of the foot for maximum comfort and a natural feel with every step.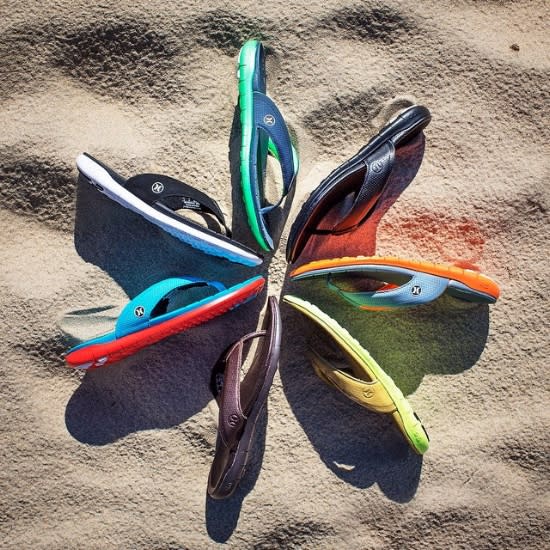 Address: 300 Pacific Coast Highway
Store hours: Sunday – Thursday 8 a.m. to 9 p.m. /  Friday – Saturday 8 a.m. to 10 p.m.