Hawaii's history has not only inspired California's surf culture but also some of the most delicious cuisine found in Huntington Beach. If your palate is craving some Polynesian, these great restaurants will serve you a taste of the Aloha State right here in Surf City USA!
No Ka Oi
With a name that translates to "the best" in English, No Ka Oi lives up to its title by bringing genuine Hawaiian-infused flavors to Downtown Huntington Beach. As you dine, you are surrounded by Hawaiian-inspired décor such as surf music, videos, and a handmade glass bar crafted by a local Huntington Beach artist. The menu also contains hints of Asian and Pacific Islander influence with tempura dishes, Korean barbecue chicken sliders, and more! For dessert, try their freshly baked pineapple upside down cake or macadamia crème brulee. If you are visiting on a weekend or holiday, be sure to stay for a while after dinner, because the tables are cleared for music and dancing!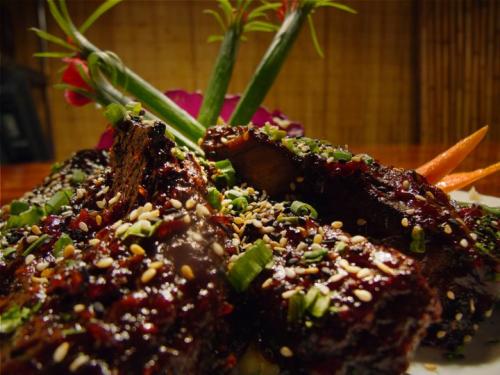 Aloha Grill
For a wide variety of Hawaiian cuisine, you don't have to fly across the globe. Simply walk up the stairs to the second floor of Main Street and check out Aloha Grill! Its dining patio overlooks Downtown Huntington Beach, making it a perfect place to unwind while enjoying the view. The extensive menu has everything from burgers with a Hawaiian twist to generous dinner plates and fresh fish. Their Surf City Roll pays homage to HB, with surimi crab, cucumbers, avocado, and Chinese mustard mayo in a sticky rice roll. However, Aloha Grill is most known for its signature frozen drink, Aloha's World Famous Rainbow, combining six Hawaiian flavors into one colorful cocktail made with Ron Rio Light Rum.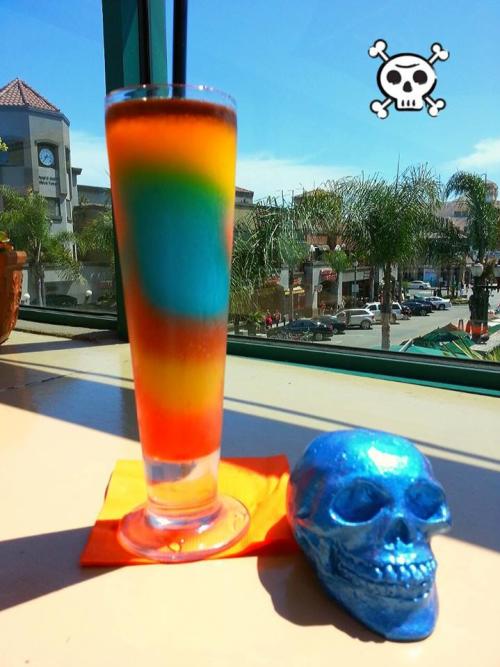 Don the Beachcomber
One of the most immersive Hawaiian experiences in Southern California, Don the Beachcomber will engulf you in the Aloha atmosphere. Savor Hawaiian must-haves like Bruddah's Spam Rolls, Pulled Kalua Pork and fresh Mahi-Mahi. Don also puts a Polynesian twist on California's love for tacos. Their ahi poke tacos consist of wonton shells filled with sushi-grade Ahi, guacamole, wasabi crema, and shredded cilantro! The Dagger Bar tiki lounge offers a wide variety of unique cocktails. In fact, the restaurant's founder, Donn Beach, is credited with inventing over 80 different drinks. Some of the cocktails even come in collectible mugs, making great souvenirs!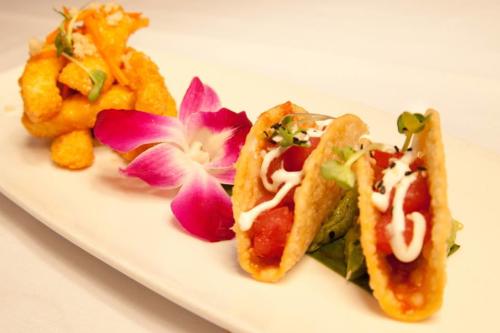 What are your favorite dishes from these Hawaiian restaurants in Surf City USA? Share them with us on Facebook and Instagram!