Imagine waking up every day with a view of Huntington Beach followed by a day full of yoga for six-weeks straight. This is the reality for 42 yogis-in-training who are a part of the Raja Yoga Academy program.
The Raja Yoga Academy is led by Craig Villani, a master yoga instructor since 1999, who has traveled the world teaching the art of yoga. The Academy is a 6-week long intensive training program where trainees learn how to instruct the Bikram Beginning Yoga class and gather the tools to teach the next level of classes in the future. Bikram Yoga is a unique style of yoga that is done in a heated room and is based on stagnant postures that are always consistent.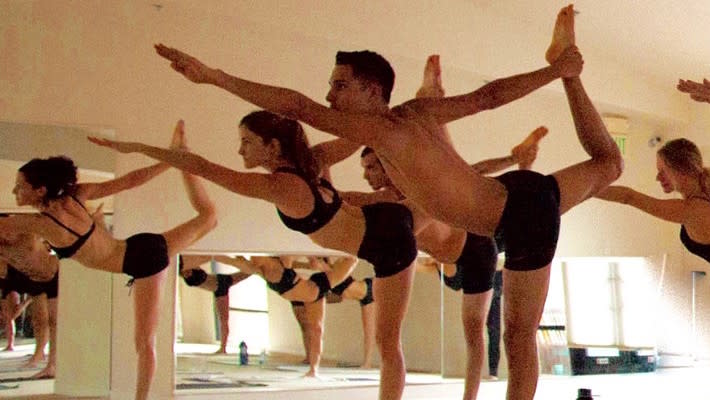 The intensive is put on a few times per year in different regions of the world. Trainees gather from all over the US and the world to participate; they represent countries like Germany, England, Scotland, Ireland, Mexico, Columbia, Sweden, Australia, Taiwan and many more. A little over 40 applicants are chosen to participate in the program after a review of their application and home studio recommendations.
This year the Raja Yoga Academy training program made its home here in Huntington Beach. Donna Antoellie, owner of the Huntington Beach Bikram Yoga Studio and US Dean of Admissions for the Raja Yoga Academy, explained that Huntington was the perfect place for the intensive for many reasons.
"Huntington Beach is the prime location for this training because of the size of the studio, the proximity to the beach, the great weather and peaceful environment, and of course the beauty of Huntington Beach itself," said Antonelli.
For 6 weeks the trainees are housed at the Hilton Waterfront Beach Resort which is conveniently located just steps from the yoga studio, the lecture space and any other accommodations they might need. Not to mention it's breathtaking beachfront view.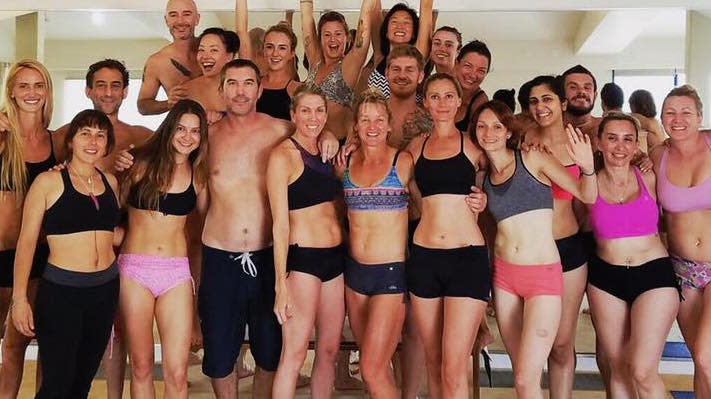 On a typical training day, the participants are in yoga class from 9am to 11pm with breaks for lunch and dinner. By the end of the program they will have completed 500 hours of yoga practice. There are 6 full-time Raja Academy teachers in addition to the local Bikram studio staff of 10 instructors. Each week new teachers visit from places like New York, Holland Australia and England to teach a few classes and give the trainees a holistic learning experience.
When the program is over on October 22nd, the trainees will return to their home or other Bikram studios and will be able to teach a multitude of classes.
Huntington's Bikram Yoga Studio stays open to the public throughout the training. Antonelli encourages locals and visitors of all experience levels to join in on classes and learn alongside the trainees. This gives amateur yogis and travelers the opportunity to learn from some of the greatest teachers in the world!
For more information visit the Raja Yoga Academy website.
Or the Huntington Beach Bikram Yoga Studio.