One of the most popular annual exhibitions at the Huntington Beach Art Center, Centered on the Center, is now on display through March 4. This is a community show where all artists age 18 and older are invited and given equal opportunity to participate.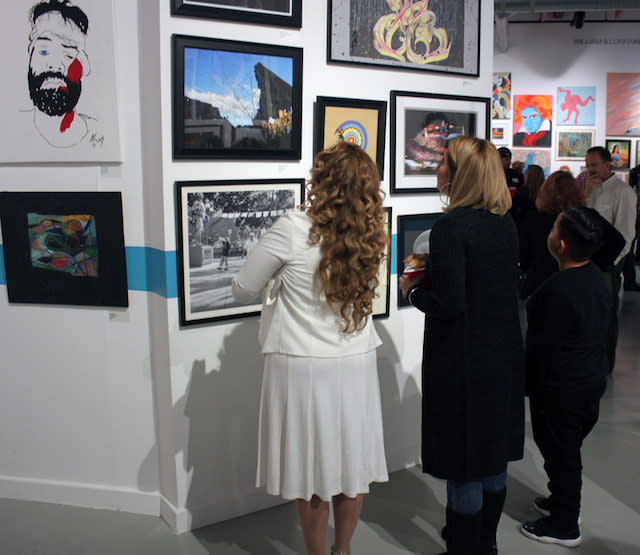 According to HBAC Executive Director Kate Hoffman, "Centered on the Center has no curator or featured artists – by design. The exhibit is an opportunity for any artist to submit up to two pieces for inclusion without jurying for acceptance." 
This year, more than 200 artists responded to this open-call, non-juried, salon-style group exhibition resulting in 377 works in a variety of media on display. It's a feast for the eyes, senses and soul!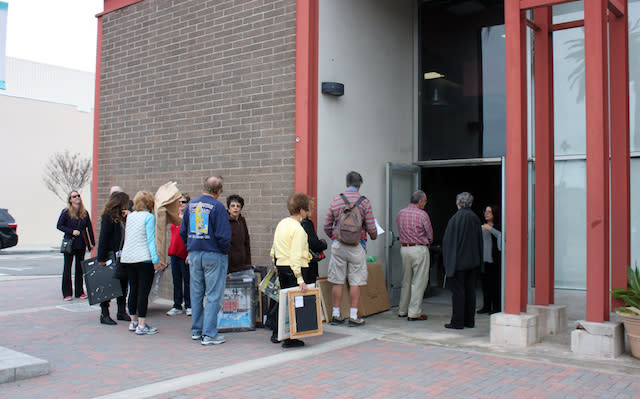 "Our challenge is to install the show with some harmony. That's a major effort considering the number of pieces and that there is no connection to each other. It's a giant jigsaw puzzle which ultimately must come together effectively," said Hoffman. "It's fun to see the audience response to the variety of works."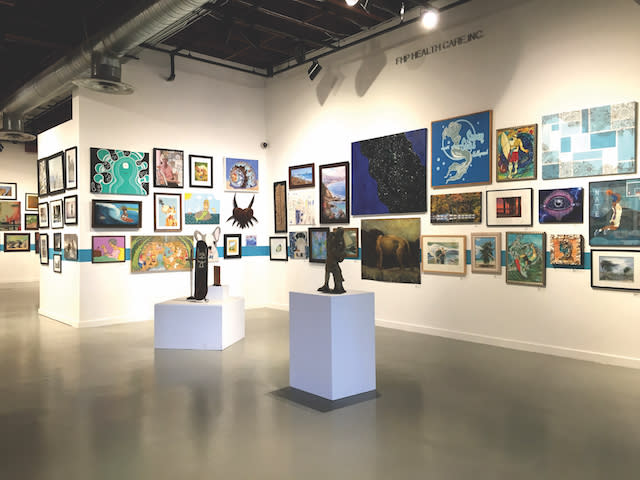 Huntington Beach resident Nadia Roldan has two pieces in the show. One is a colored pencil family portrait on wood panel. Her second piece is indicative of the uniqueness of art displayed in the exhibit - a watercolor collage painting of the sock dolls she creates (Mizzles) stargazing in a field of lilies. She created this painting with a watercolor paper canvas, then applied watercolor paper pieces on top to create depth.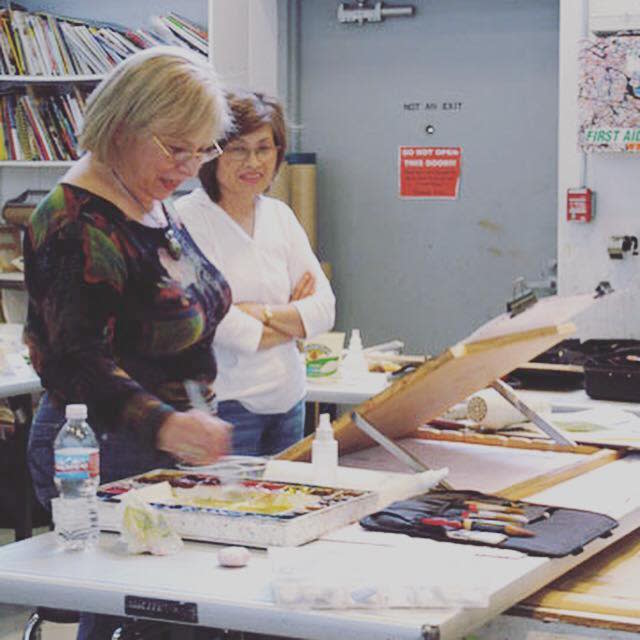 A three-year veteran of the show, Roldan said, "I love to enter this show because it keeps me challenged as an artist to continue to create new work and gives me a deadline to keep.  I often find myself pushing my own limits to make better art each time I enter my work into a show."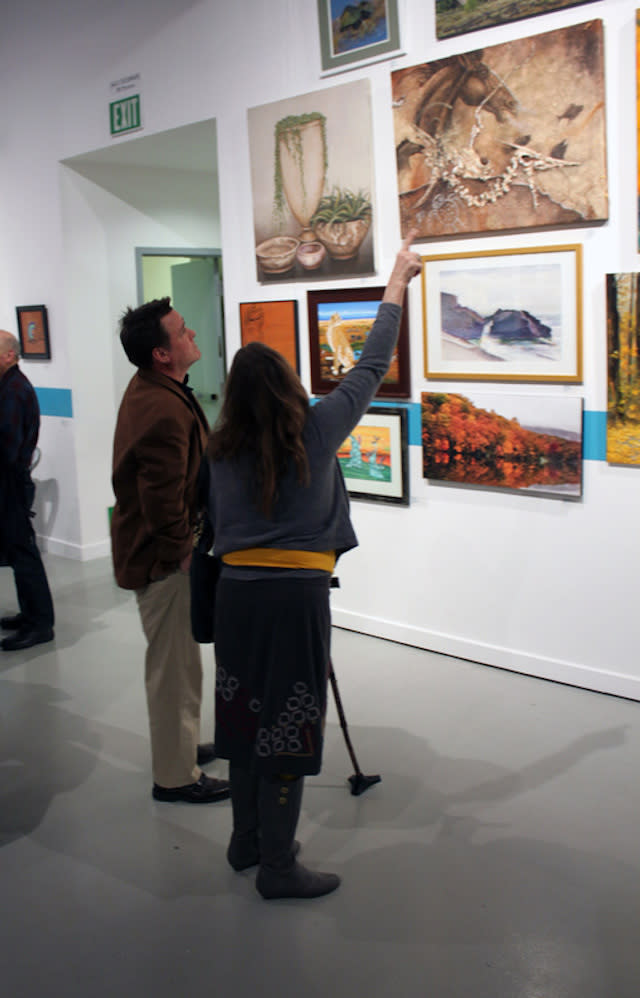 The Huntington Beach Art Center (HBAC) is a community arts and cultural center serving Huntington Beach and the Southern California region. The center presents the works of artists producing in all media. Through exhibitions, performances, film/video screenings, lectures and educational programming, the HBAC serves to advance public awareness and understanding of cultural, historic, and contemporary perspectives. The HBAC creates opportunities for local, regional and national artists and the community to share in a climate of experimentation, education and experience.
HBAC is located at 538 Main Street. Gallery hours are Tuesday – Thursday from noon to 8 p.m., Friday from noon to 5 p.m. and Saturday from noon to 5 p.m. The gallery is closed on Sunday, Monday and most holidays.