What does Huntington Beach have that no other coastal communities in Southern California have? A live beachfront concert venue, paired with a gourmet beach concessionaire. We've raised the bar far above the horizon. Swings, fire pits hugged by Adirondack chairs, an oversize life preserver photo op, "White Girl Frose"—it's all here at SeaLegs at the Beach (http://www.sealegsatthebeach.com/), and it's the perfect kid-friendly adult playground in the sand.
Prjkt Restaurant Group (http://prjktgroup.com/) unveiled SeaLegs at the Beach at Bolsa Chica State Beach in Summer 2016 as an upscale concession concept, and in 2017 swelled into the ever-popular one-acre music venue it is today. Gracing the stage are local favorites like Tijuana Dogs and Wheeland Brothers, exclusive special guests, and the beloved Reggae Sundays. Concertgoers watch from the sand, or enhance their experience with VIP packages featuring cabanas, personal fire pits, and VIP viewing platforms with private bars.
Music aside, the venue's food and drink menus also keep guests coming back for more. The hospitality team has taken your standard California beach concession go-tos, like burritos, tacos, nachos, burgers, and dogs, and elevated them to SeaLegs level. Also on plate are several savory woodfire bbq items, such as a pulled pork sandwich and a smoked chipotle glazed turkey leg. Beer, soju cocktails, wine, and a 20-ounce souvenir cup filled with frozen rose keep visitors hydrated, and add a little sparkle to the weekly Yoga & Mimosa Sundays.
"Creating and producing events that bring together the best food and entertainment is something I have always been passionate about," says Prjkt Restaurant Group Founder Alicia Whitney. "And there's nothing better than bringing events like these right to my hometown of Huntington Beach. No other venue offers fans a better opportunity to see their favorite artists up close and live and enjoy a beachside culinary experience like no other."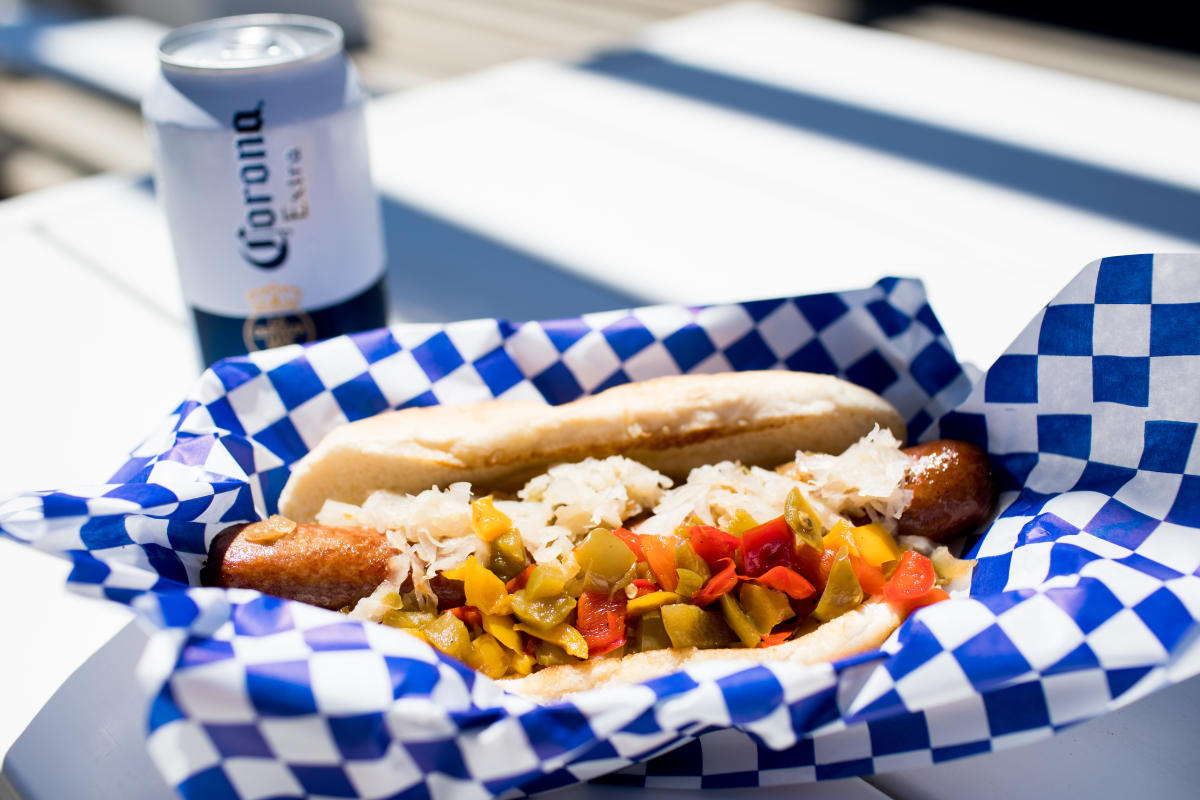 The beats continue this summer with a rockin' lineup of indie rock and pop, pop punk, and alternative artists. Tijuana Dogs kick off SeaLegs' Memorial Day Weekend Party on Monday, May 27, and the tunes continue through Saturday, October 5, with a Wheeland Brothers Indian Summer Concert. Here's the full lineup:
Monday, May 27, Tijuana Dogs Memorial Day Weekend Party
Saturday, June 1, Adam Corolla Event
Saturday, June 22, Towne Park Summer Takeover, Artist to be Announced
Saturday, June 29, Captains of Industry
Saturday, July 6, Tijuana Dogs 4th of July Bash
Saturday, July 13, Yachty By Nature
Saturday, July 20, Common Sense
Saturday, August 3, Rock Star Energy U.S. Open Party, Artist to be Announced
Saturday, August 10, Flash Back Heart Attack
Saturday, August 17, Yachty By Nature
Saturday, August 24, Special Guest to be Announced
Friday, September 20, Official California Surfing Days Celebration
Saturday, September 1, Nood Beach with Foodbeast
Saturday, September 21, KMC Presents Jeep Bash
Sunday, September 29, Distinguished Gentleman's Motorcycle Ride
Saturday, October 5, Wheeland Bros Indian Summer Concert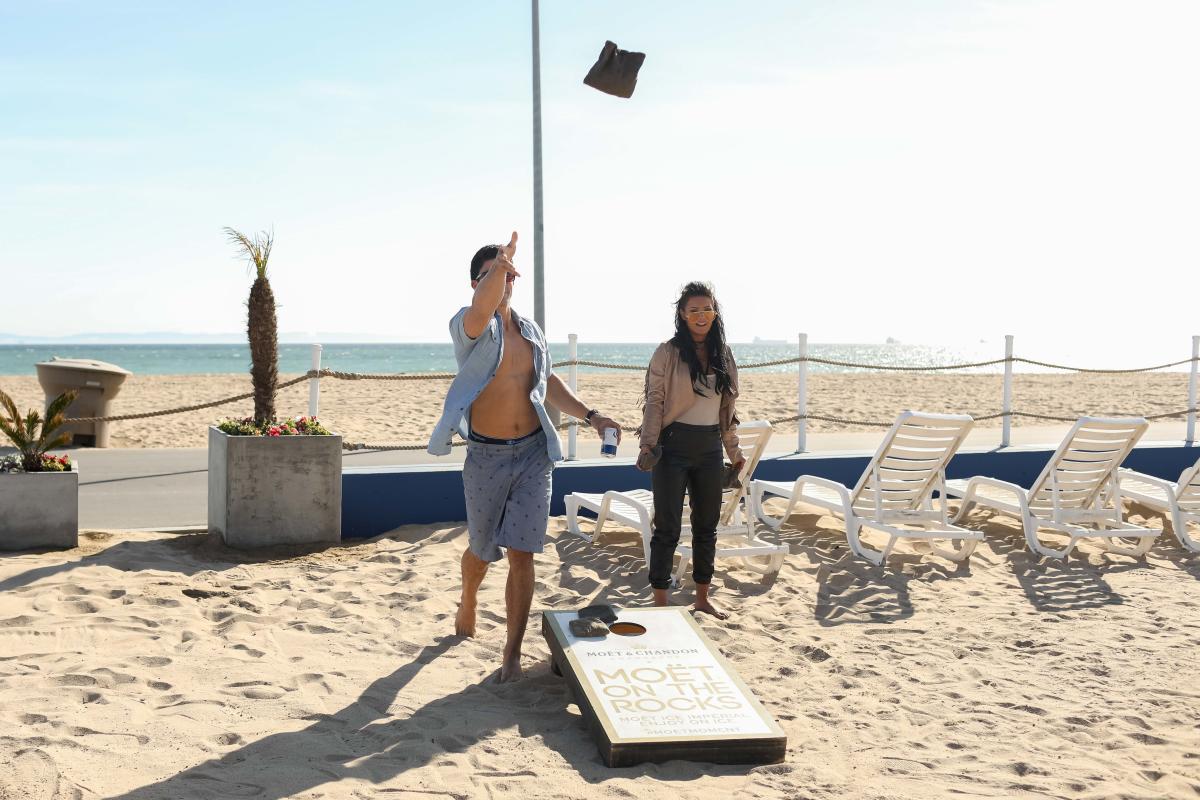 On September 1, SeaLegs will debut the first-ever Nood Beach, a beachfront noodle festival co-hosted by Foodbeast. The oceanfront food experience is expected to draw a crowd of more than 5,000 hungry attendees who will sample inventive and creative noodle dishes prepared by various local restaurants, and enjoy cooking demos, eating contests, live music, and more. Think tastes from Thai to Korean, including udon, ramen, glass, hand-pulled, and even the Ultimate "Cup O Noods." Tickets for the Labor Day Weekend event can be purchased on the SeaLegs website and cost $25 for general admission and $50 for VIP.
Also not to miss are Prjkt's three other distinct dining venues along the 3-mile stretch of Bolsa Chica State Beach (from north to south)—SeaSalt Beachside Burger, Beach City Provisions, and Pacific Kitchen—along with award-winning mothership SeaLegs Wine Bar, located at Beach Boulevard and Atlantic Avenue.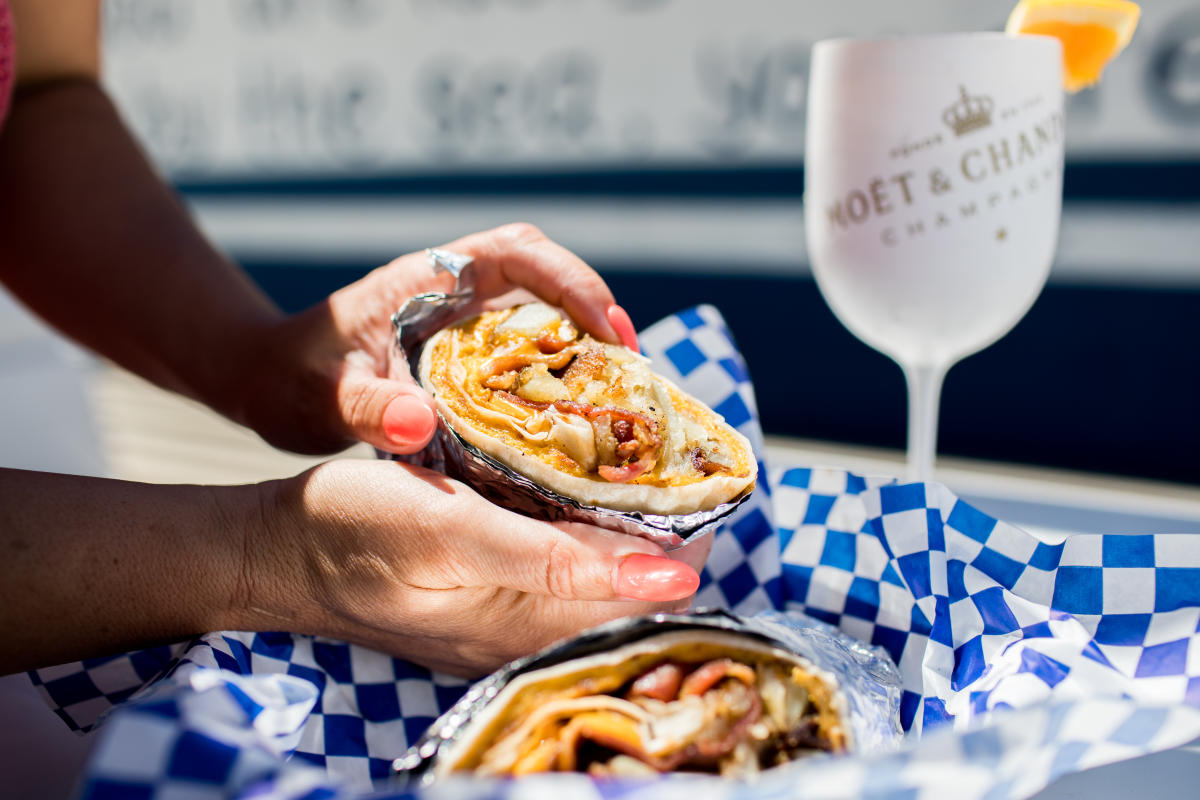 SeaLegs at the Beach is open Saturdays and Sundays from 10 a.m. to 9 p.m. through Memorial Day Weekend, then daily from Memorial Day through Labor Day. It is located along the paved beach path at Bolsa Chica State Beach (17851 Pacific Coast Highway, Huntington Beach, CA 92649). Enter at the state beach main gate, turn right, and follow the road until almost the end. Parking costs $15 for the day, and is free for state park pass holders. Hourly parking for $1 per hour is available Monday through Thursday in the lot to the right of SeaLegs at the entrance off Warner Avenue.