Photo from the Orange County Register
As a seven-year-old boy, Bob McKnight, co-founder of Quiksilver, fell in love with the beach. In the beginning, he watched the surfers from the shore, "mesmerized" by the way they seemed to "walk on water." At the time, his family traveled over an hour to Huntington Beach from their home in Pasadena. But the trek was worth it.
"There's a reason for people come here, and I think it's largely because of the consistent surf," McKnight said.
Now, decades later, McKnight reminisces on Quiksilver's roots from the company's headquarters in Surf City USA, just minutes away from the waves. He is regarded by the worldwide surf community not simply as a businessman who sells beachwear, but as a pioneer in the action sports apparel industry. And it all started with shorts.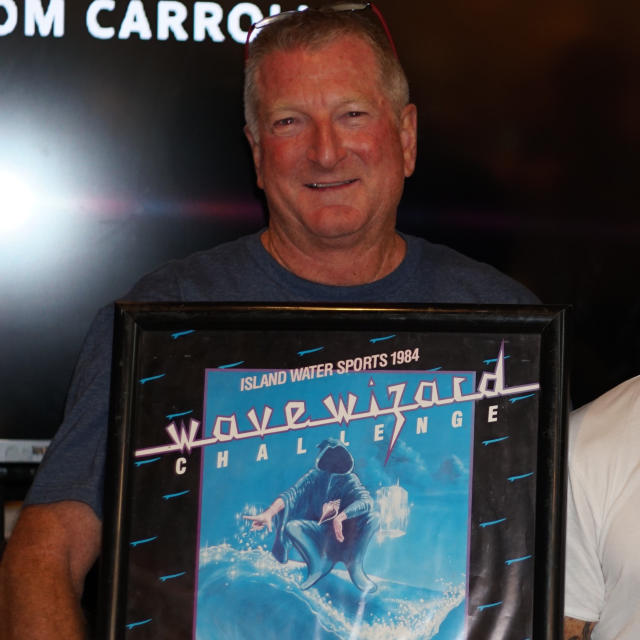 As a student at USC studying business and film, McKnight had dreams of pursuing a career in cinema. He paid his way through college by charging $1 a ticket to the surf films he shot on a Sony Super 8 camera from his father. On the shores of Huntington Beach, he captured surf legends Peter "PT" Townend and Shaun Thomson in action. His love for surfing the beaches of Southern California was clear in his films.
"Just take a picture of that pier on the beach in high August," McKnight said. "It's just like a metaphor for California."
After spending a semester at sea on a tour through some of the best surf spots in the Pacific, McKnight fell in love with Bali. When he returned to the destination in 1974, he met two "important people" in his life—Jeff Hakman, surfing legend and co-founder of Quiksilver, and McKnight's wife, Annette.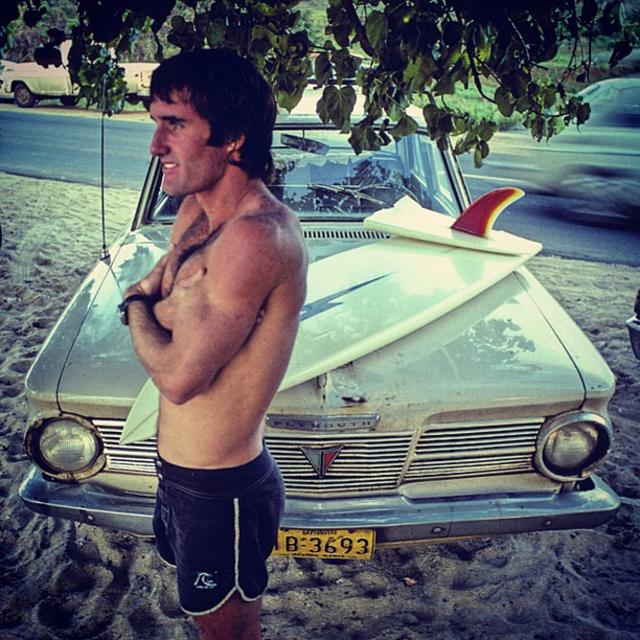 Photo by @quiksilver_originals
When McKnight spent the winter with Hakman in Hawaii, they spoke about the success of Quiksilver—then a surf short company based out of Torquay, Australia. The best surfers in the world picked up their Quiksilver shorts whenever they were in town. Townend, now a Huntington Beach local who's originally from Australia, picked up Quiksilver shorts in his iconic hot pink shade.
Hakman had dreams of distributing the shorts throughout the U.S. Alan Green and John Law, founders of the Torquay-based Quiksilver, made a deal with Hakman and McKnight to take their shorts to the states. Little did they know that there was no way to import the shorts from Australia, and that they would learn to cut, sew, and distribute each pair of shorts by hand.
McKnight and Hakman peddled the "boardshorts" (a name they coined) out of their van, and took them across the states—east coast, west coast, and Hawaii. Their supply couldn't keep up with demand, as the partners could only sell as many as they produced themselves.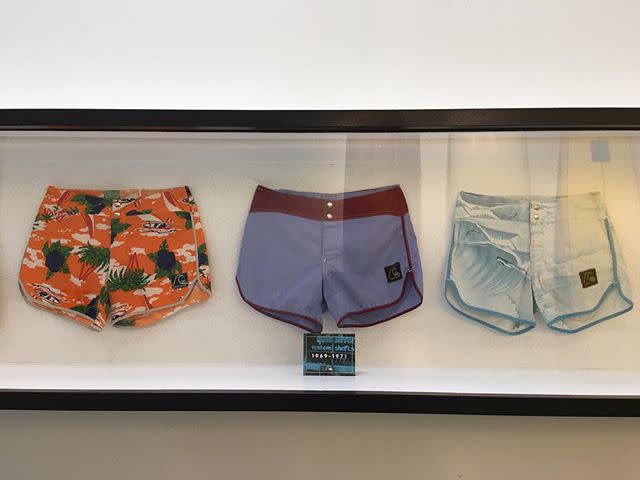 Photo by @sirgilbee
This single item, manufactured in McKnight's apartment in Newport Beach, was the beginning of Quiksilver. McKnight says the company established itself by "connecting a hardcore product to a hardcore customer to a hardcore distribution network with hardcore marketing." Relying entirely on surf magazines for publicity, the duo made sure that all the top surfers were photographed in their Quiksilver boardshorts. Years later the brand would expand to include surf apparel for men and women, expanding with the Roxy line in the early '90s.
As the company grew, it found its original headquarters in Costa Mesa—a building built for Quiksilver, which is now occupied by Volcom. When they outgrew their first Orange County building, they moved on to a former UPS shipping building in Huntington Beach. For McKnight, the move to Surf City USA just made sense.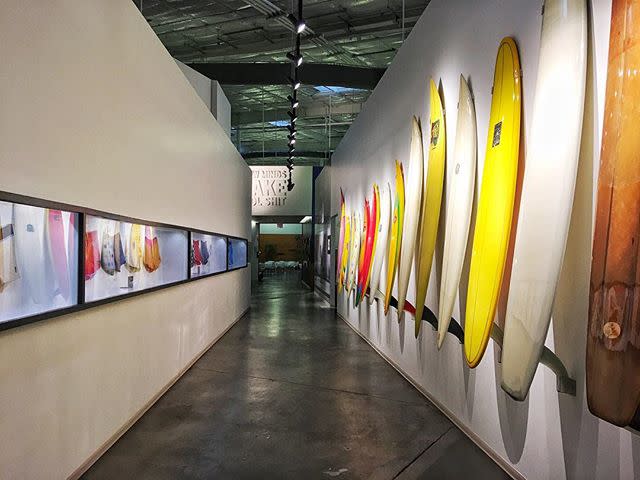 Photo by @sirgilbee
"Huntington Beach has the high-performing surf year round, good weather, the pier, lifeguards—it's all about the water and the surf. It's just a natural connection," McKnight said.
Since bringing Quiksilver to Huntington Beach in the early 2000's, McKnight has watched the city transform into a true hub of surf culture and the California lifestyle—from the beaches, to the Surfing Walk of Fame and Surfers' Hall of Fame, to the surf shops lining Main Street.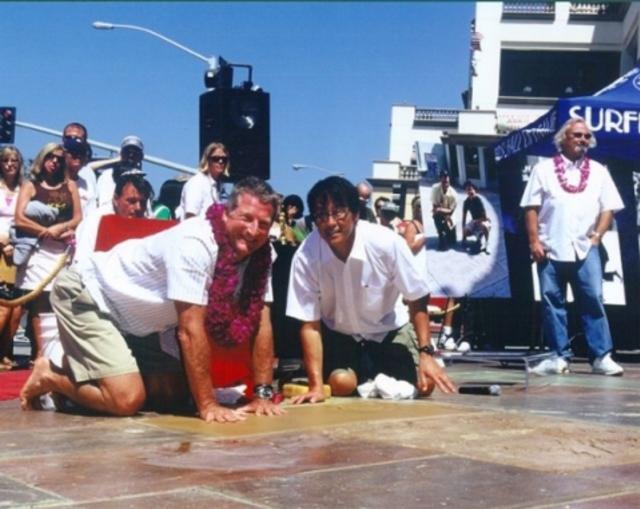 Photo from shop-eat-surf.com
Today, McKnight's handprints are in the Surfers' Hall of Fame, and his star will be added to the Surfing Walk of Fame in 2018, along with Hakman's star. Their Quiksilver boardshorts are sold and worn by surfers worldwide.
Now, McKnight not only has a permanent spot in surfing history, but also a much shorter commute to Surf City USA than that of his youth. And it's still one of his favorite surf spots.
"This time of year when the water is warm, and the Santa Ana winds start blowing, and the peaks come—I'd put it up there with any surf spot in the world—and I've been all over," McKnight said. "It's fantastic."