For the past 29 years, Huntington Beach Concours d' Elegance has grown to be one of the best automotive events in Southern California. The two day event features domestic, British, European and Asian, vintage to current automobiles and motorcycles, all on the beautiful lawns of Huntington Central Park. You can also look forward to live entertainment, Hot Wheels racing for the kids, food and unique vendors.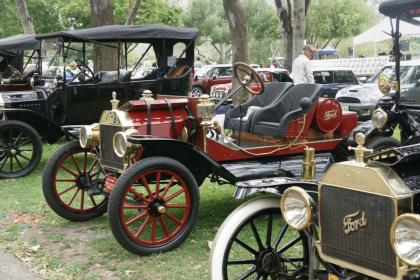 The event begins on Saturday, May 31 with a salute to Donut Derelicts during the Rod and Custom Show featuring Fireball Tim of the "Hollywood Garage" who will be showcasing his new children's book. Doors open to the public at 9am.
From 9am to 4pm on Sunday, June 1, catch the Classic Domestic and Import Cars and Motorcycles. Automobile marques include the celebration of the 50th anniversary of the Ford Motor Co. Mustang (domestic), and Audi automobiles (import). The show also includes motorcycle marques Harley Davidson (domestic) and Ducati (import), all lead by KABC-TV's Automotive Specialist Dave Kunz, this year's Grand Marshall. Free ice cream, face painting, and balloon art for the children will also be available on Sunday. And don't miss the 9th annual student auto art contest, "Imagination Takes to the Road"!
Admission is $10 per day or $15 for a 2 day event pass. Children under 16 are free when accompanied by an adult.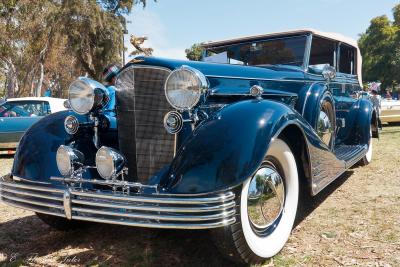 The HB Concours d' Elegance is a non-profit organization benefitting the HB Children's Resource Center at the Library. The Huntington Beach Concours d' Elegance, since its founding in 1985, raised over $900,000 in support of the library expansions and upgrades including book collections, the children's theatre, study labs, and specially trained staff.
For more information, see the official Huntington Beach Concours d' Elegance website here.