Because the best seat in the house is in the sand.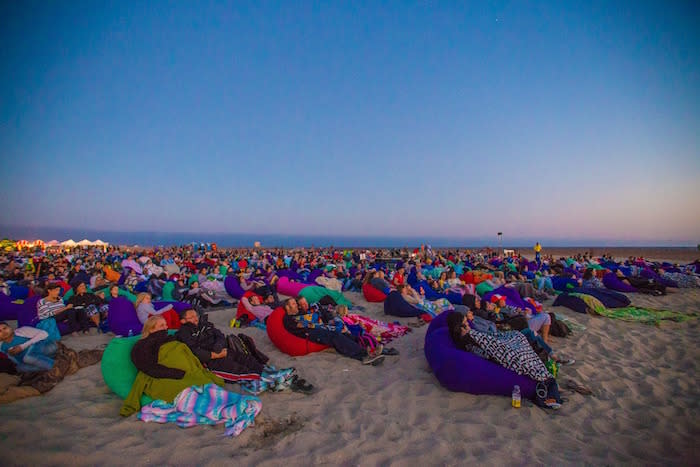 In Huntington Beach, life revolves around the outdoors—including movie night. BeachFront Cinema returns to Huntington State Beach for its third consecutive year, featuring a massive inflatable screen, rotating food vendors, and an eclectic bill of family-friendly flicks.
Here's the 2017 lineup:
June 3 // The Sandlot
June 17 // Jurassic Park
July 15 // Rogue One: A Star Wars Story
August 19 // The Notebook
August 26 // Jaws
September 2 // Moana
September 3 // The Bucket List
September 30 // Top Gun
October 21 // The Nightmare Before Christmas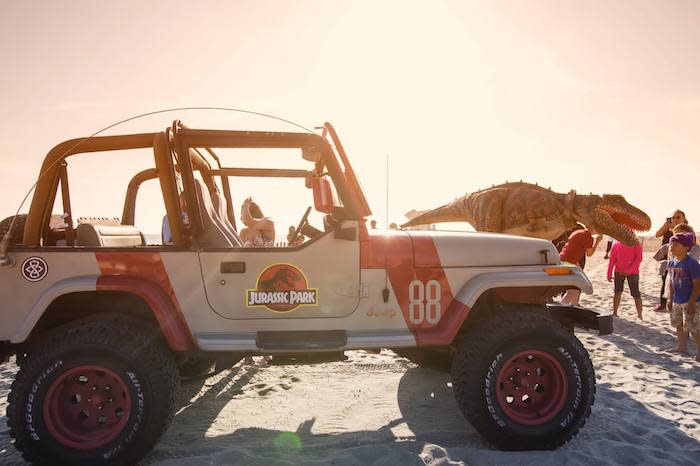 The beachside movies series takes place on select Saturdays and Sundays at lifeguard tower 14 (between Beach Boulevard and Newland Street), with the exception of a couple screenings popping up at tower 5 (between Magnolia Street and Brookhurst Boulevard). Spanning five hours, each event kicks off at 5 p.m. with all new specialty food vendors, live bands, a beach bar, contests, games, and, of course, Surf City USA's killer sunsets. Movies start at dusk, and the night cuts at 10 p.m.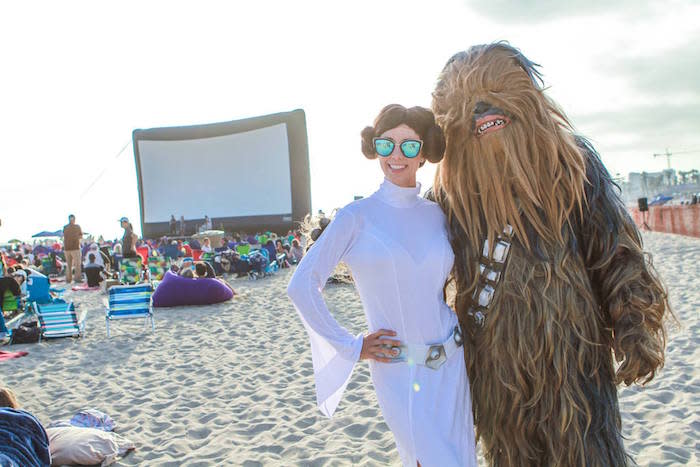 This year, organizers have introduced a few major improvements to heighten your cinematic experience. BeachFront Cinema now boasts the largest inflatable screen in Southern California, measuring in at 52 feet. Also on deck is a new high-definition 20,000 lumens projector, a top-of-the-line sound system, 750 new beanbags for VIP moviegoers, and an expanded beach bar pouring beer, wine, cocktails, and fresh margaritas.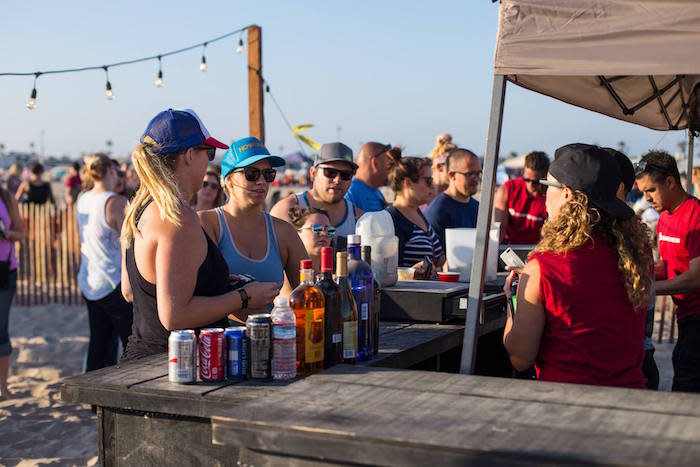 Tickets range from $10 per ticket for a Family Pack (four or more) to $15 General Admission to a $49 VIP Package. Splurge for a seat in a plush jumbo two-person beanbag with reserved upfront seating. Season passes run $39.99 for General Admission and $208 for VIP. If you opt for general, bring low-back chairs or blankets for extra comfort. Parking in the Huntington State Beach lot runs $15 per vehicle, and metered street parking is also available. Guests are encouraged to walk, ride bikes, and ride share.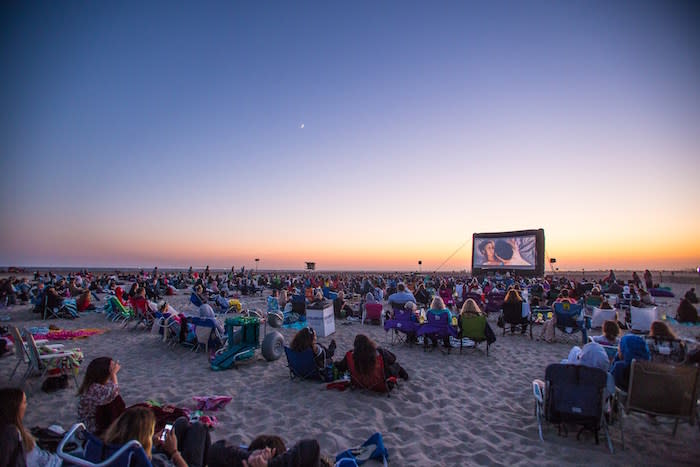 Sit back, relax, and enjoy the seaside show.